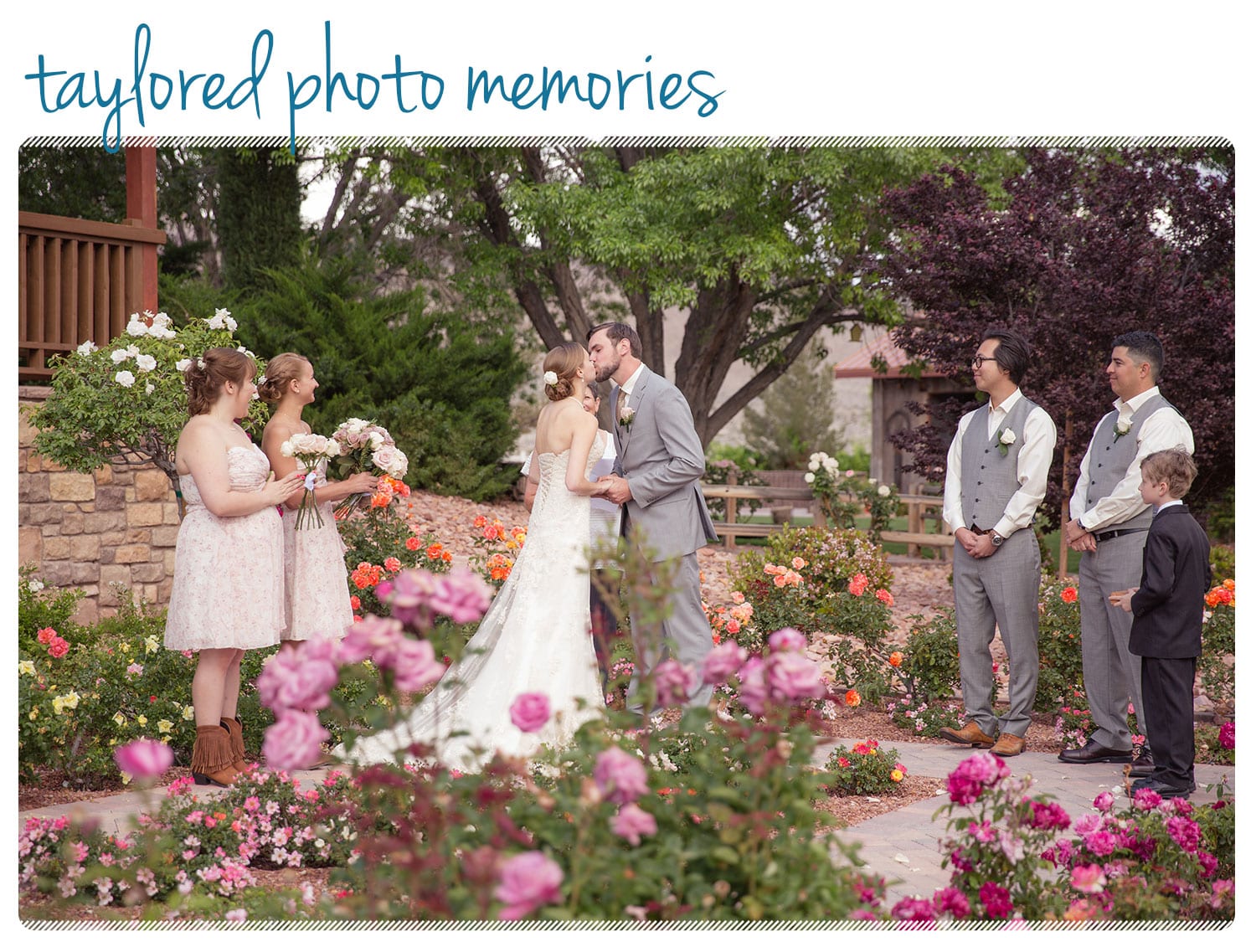 Dani and Andrew were a perfect couple for us. They wanted a touch of adventure, an intimate setting and something unique for their wedding day. Despite being Las Vegas residents, they choose to venture off the beaten path to avoid the typical "Las Vegas Strip Wedding" and drove a short 90 minutes to Alamo, Nevada for their special day. It couldn't have been more perfect. A Cowboy's Dream Bed and Breakfast was the ultimate location for their wedding and only a short distance from Las Vegas. The scenery was spectacular, rustic and exactly what this couple had in mind.
Because this location is so unique and relatively unknown for weddings we wanted to get some thoughts from thoughts from Dani and Andrew!
Why did you choose A Cowboy's Dream Bed and Breakfast as your wedding location?
I've driven past A Cowboy's Dream many times while on trips up to Ely, NV. Long before I was dating Andrew, I would pass the venue and think that the location, with the mountains as a backdrop, would be a gorgeous place to get married. After Andrew and I got engaged that was the only venue we looked at and knew it was perfect for us.
What was your vision for your wedding day?
I wanted a very "DIY" wedding with a good mix of backyard fun and elegance. My official theme was "old west", meaning we wanted a western wedding in a time-era sense but not in the whole cowboy hats and horses kind of way.
What was your favorite part of the wedding planning process?
I really enjoyed every aspect of planning my wedding because the venue (A Cowboy's Dream Bed and Breakfast) allowed me to have the freedom to really do whatever I wanted to do. From the invitations to the table place cards, Andrew and I really personalized our wedding to be truly "us". That is what I love most about the planning.
Was anything handmade or DIY at your wedding?
Almost everything to a certain extent was handmade! We printed our own invitations, place cards, and day-of timelines for the guests. Each guest received a handmade wedding welcome bag when they checked into their hotel room which included baked cookies in the shape of Nevada, a local beer, trail mix, and personalized water bottles. I took care of all of the table decorations, making lace-wrapped mason jars for candle holders and decorating each table with an old-timey oil lamp. Andrew and I, and a few friends, all made different giant lawn game for the guests to enjoy as well.
Do you have any advice for other couples planning their day?
No matter how small your wedding (mine was only 45 people), it will still go by so fast and you won't feel like you got to talk to half the people you wanted to. Although things will go wrong (yes, they will), enjoy every minute of the day. It really was the best day of my life even though there were plenty of things that didn't go as I had envisioned, including the weather.
VENDORS
Venue: A Cowboys Dream Bed and Breakfast
Catering: Windmill Ridge
Bakery: Cream and Crumbs
Shoes: Frye Boots