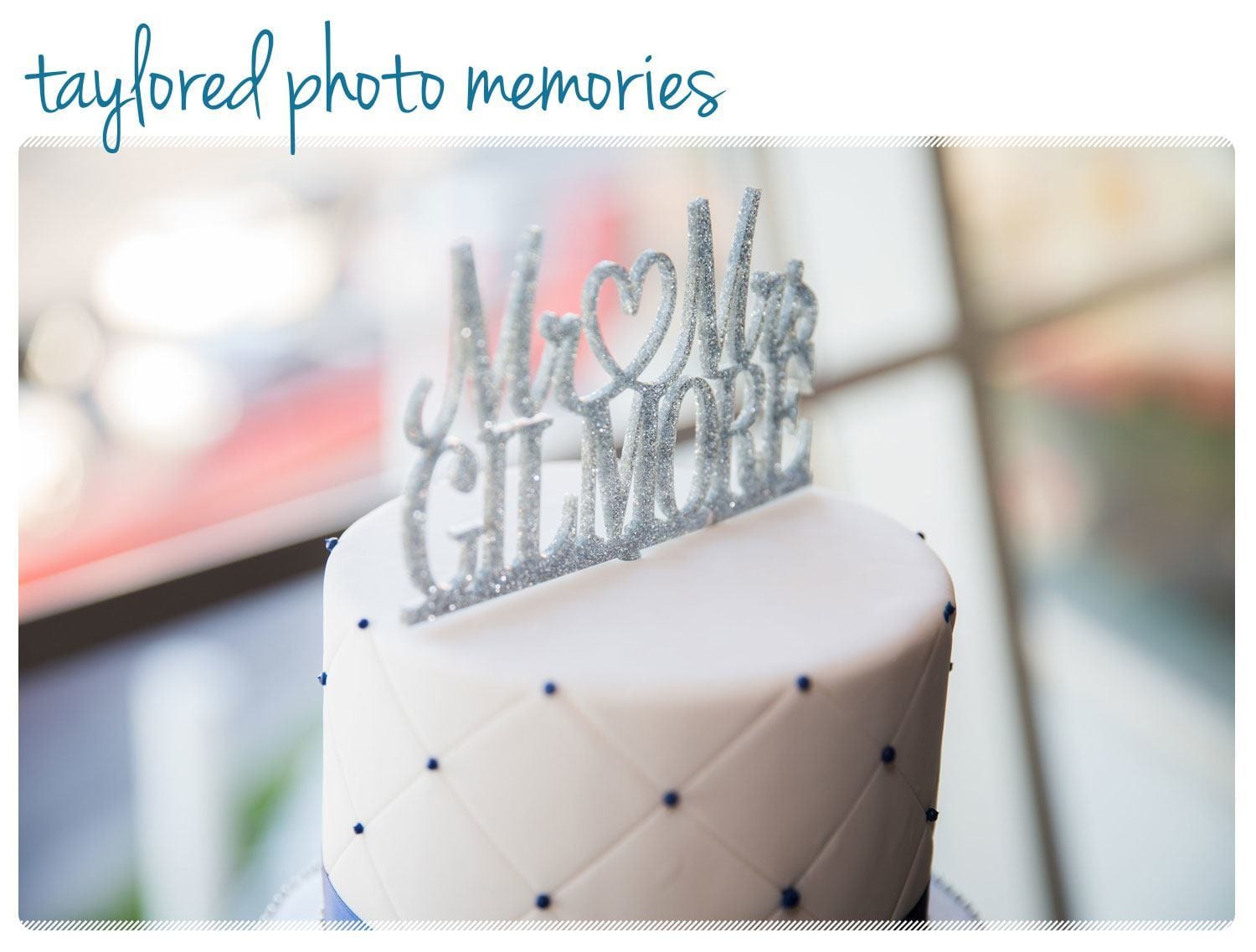 T + D came from Chicago, Illinois, to enjoy a simple wedding at the Aria Resort. The couple got married at the beautiful Aria Resort and Casino. The main goal of the wedding was to be fun and elegant, but the couple still valued simplicity and respecting their price range. Planning was a lot of fun for T, as she got to search for fun wedding ideas through Pinterest. The couple's sons were involved in the ceremony, as their 10 month old son rode down the aisle in a wagon pulled by their 11 year old son.
After the ceremony, guests and the couple enjoyed a fun reception at Maggiano's. At the reception, there was a full candy bar which was fun for guests of all ages, including T + D's sons. This Chicago couple's Las Vegas Wedding was full of smiles!
Why did you choose this particular venue or location?
It took a lot for us to come to the decision to have our wedding out of town (we are from Chicago), but what was most important was for us to have a memorable wedding without breaking the bank! Our wedding was held at Aria Resort and Casino and our reception took place at Maggiano's. We both are very fond of Vegas, and we knew it would be a wonderful experience for our guests.
What was your vision for your wedding day?
Our vision was for our wedding weekend to be simple, fun and elegant. We wanted to make sure that our details were unique to us as a couple.
What was your favorite part of the planning process?
The best part of planning was finding unique ideas through Pinterest. I think I became a Pinterest junkie! There are so many things and great ideas that you normally would not have thought of are there!
Was anything handmade or DIY at your wedding?
We had a red wagon for our 10 month old son to ride in as he was pulled down the aisle by our 7 year old son. Instead of a ring pillow we chose a beautiful wooden ring box. We also performed a wine box ceremony in which we wrote love letters to one another that we placed inside the box with a bottle of wine. The letters are to be read at our 5 year anniversary, and the wine is to be drunken at that time. If we come across hard times, then we are to open the box to have the wine and read our letters to remind ourselves why we married one another. For our reception, we had a DIY candy bar put together by my cousin/maid of honor. Our cake topper was personalized from an Etsy shop. We also had handkerchiefs personalized to our mothers from my husband and I thanking them.
Do you have any advice for other couples planning their day?
Definitely be on one accord with one another and try to have fun planning. It can become very stressful, especially if you choosing to not use a coordinator (we did not use one). Have a budget and try to stick to it! You can have a beautiful wedding without going broke! And remember, your wedding day is just that: a day.
Don't let the stress of planning your wedding day take away from the ultimate and most important goal of being married to the person you are choosing to share your life with.
With that said, all future married couples: best wishes for a memorable planning experience and a wonderful wedding day!
VENDORS
Venue: ARIA Resort & Casino
Officiant: Jeffrey A Barton
Florist: The Palette
Catering: Maggiano's
Bakery: Freeds Bakery
Makeup Artist: Amelia C
Dress Designer: Essense of Australia
Dress Shop: Renta Dress & Tux
Groom's Attire: Men's Wearhouse
Bridesmaid's Dresses: JJ's House
Transportation: Earthlimos