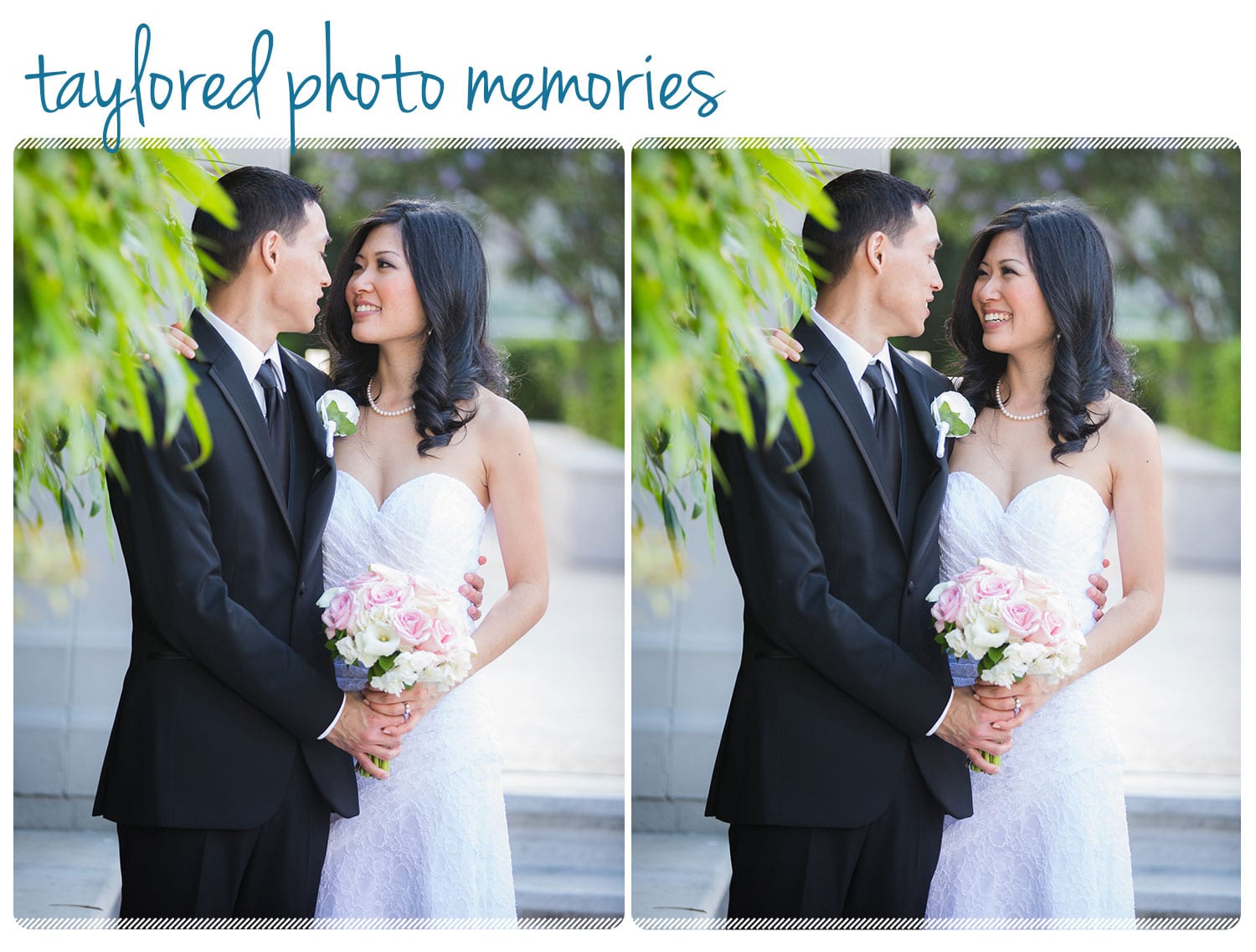 by McKenzi Taylor
You've heard me say many times before how the city of Las Vegas has so much to offer, especially when it comes to a variety of wedding and elopement venues. In addition to the typical indoor and outdoor options at ballrooms or on golf courses, there are a wide variety of other options available including themed weddings, strip weddings, elopements with Elvis and countless others. Basically if you can think it or dream it, Las Vegas most likely offers it or can make it happen. That's the beauty of a city that runs on tourism and specializes in hospitality. So it should be no surprise that a variety of couples seeking destination weddings often consider Las Vegas as a candidate. Recent clients of mine, Ryan and Wendi, were no different except that they came to Las Vegas from Hawaii, which is a wedding destination in itself.
For this lovely destination wedding couple, Las Vegas was a place that they had spent many vacations over the years and were quite fond of. Ryan and Wendi knew that they wanted an outdoor setting for their ceremony and were partial to a venue that had some kind of water element/feature. The MGM provided a location that matched this description with their Signature Spa Wall. Paired with a reasonable wedding package price, this venue ended up being the perfect fit for Ryan and Wendi to achieve the peaceful, private, intimate ceremony with their immediate families that they had in mind. The best part was that the MGM's team took care of all of the details which is essential for couples like Ryan and Wendi who are planning a destination wedding from afar.
After their ceremony the bride and groom joined me on the strip for some photos. I enjoyed taking them to some of my favorite shoot locations, including those with additional water features, to capture their memories and make their destination wedding in Las Vegas complete.