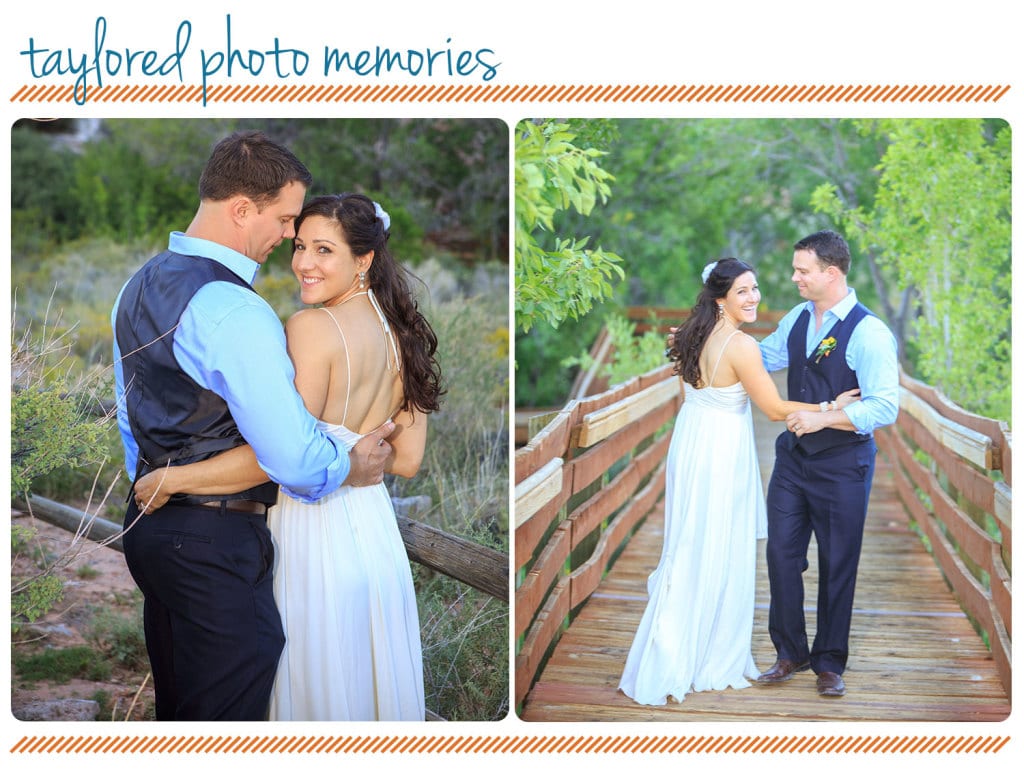 Brides and grooms traditionally receive all sorts of pre-wedding advice, some of it is warranted and some of it is just plain common sense. In this case one of the elopement couples that I recently photographed, Jessica and Jason, received both marriage and elopement advice from Jessica's mother. It's not everyday that you hear of a family encouraging their children to elope, but having eloped herself back in the 1960s with a 48 year successful marriage under her belt, I'm inclined to believe that Jessica's mom knows what she is talking about. Her favorite bit of advice for her daughter – "marriage is not a spectator sport", and as a wedding and elopement photographer who has witnessed hundreds of different couples make life-changing commitments I couldn't agree more.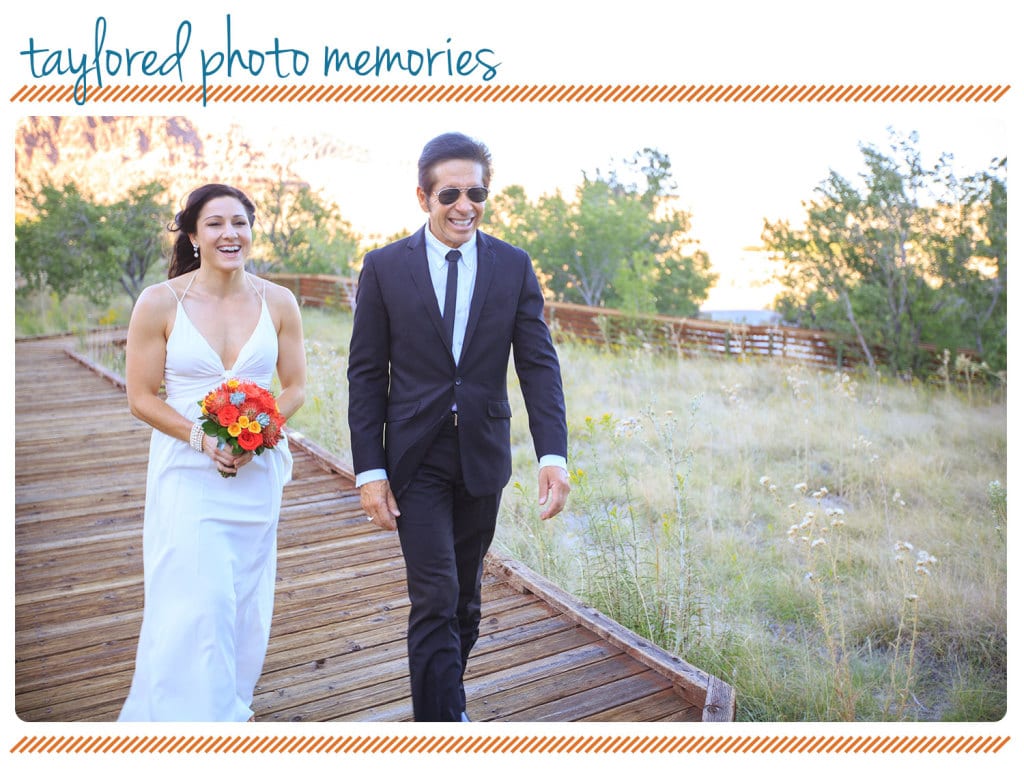 Living and working in Las Vegas you can imagine that elopements are a common occurrence. I still believe that when the average person hears the term "elopement" that they imagine Elvis officiating a slightly (or more than slightly) intoxicated couple in a tiny chapel. I can say from experience that this not always the case. When I met Jessica and Jason they were the same down to earth in love couple that I often deal with in my line of work, and they were seeking a meaningful ceremony that matched their personalities – casual and fun. Their decision wasn't rushed or impromptu like the movies make elopements out to be, and they weren't interested in Elvis or the little white chapel. Instead, this couple chose the beautiful outdoor setting of Red Rock Canyon's Calico Basin where they have enjoyed hiking together in the past. Jessica claims that the outdoor setting just felt right for them. It was even more touching to me to learn that Jessica's parents had even supported her choice to elope.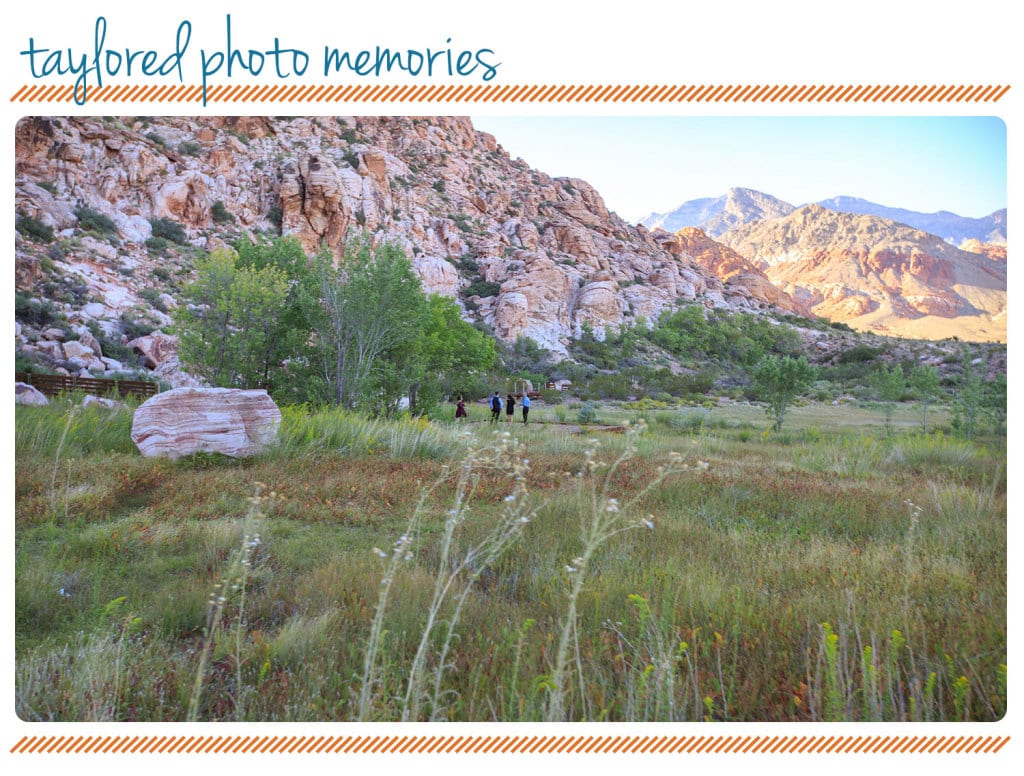 Not every family is blessed when their children decide to elope, but when Jessica and Jason told their families, Jessica's parents in particular were touched by their decision. Jessica's parents, who have been married for 48 years, also decided to elope back in 1966 at the courthouse in Syracuse, NY before they went out to protest President Johnson's arrival in town. Their wedding photo is of the two of them holding a "Make Love Not War" sign and their special flower has always been a yellow rose. Jessica and Jason decided to recreate this sign for their own elopement and they further paid their respects to her parents commitment by having yellow roses in Jessica's bouquet and Jason's boutonniere.
Perhaps elopement is a new family tradition for this family. And when the advice from a woman with a successful 48 year long marriage is "marriage is not a spectator sport" I would tend to believe her words are firmly grounded in truth and experience. Beyond the perfect day, whether it is an intimate elopement or a large structured wedding, a marriage relationship takes continual effort and work. This may appear to be common sense but it is not as simple as it sounds. As a photographer I get to witness the beauty of the beginning of a marriage commitment but that doesn't mean that there aren't going to be challenges in every couples future. So I agree with Jessica's mom, be an active participant in your marriage and tackle what life has to throw at you with a unified front. Jessica and Jason took her mom's marriage and elopement advice to heart and planned a special day which ended up being relaxed, fun, and meaningful for the two of them. Jessica's own piece of marriage or elopement advice for future brides, "focus on the two of you, and what feels right to you. Your wedding day is a special day for both of you and honoring your commitment and to love each other should be the focus."
VENDORS
Roland August / House of Blues / Freed's Bakery / Robert Cromeans Salon / Gaia Flowers / Enterprise Exotics / Rent the Runway / Gillyflower Garters / Ravens Refuge / Yokel Local