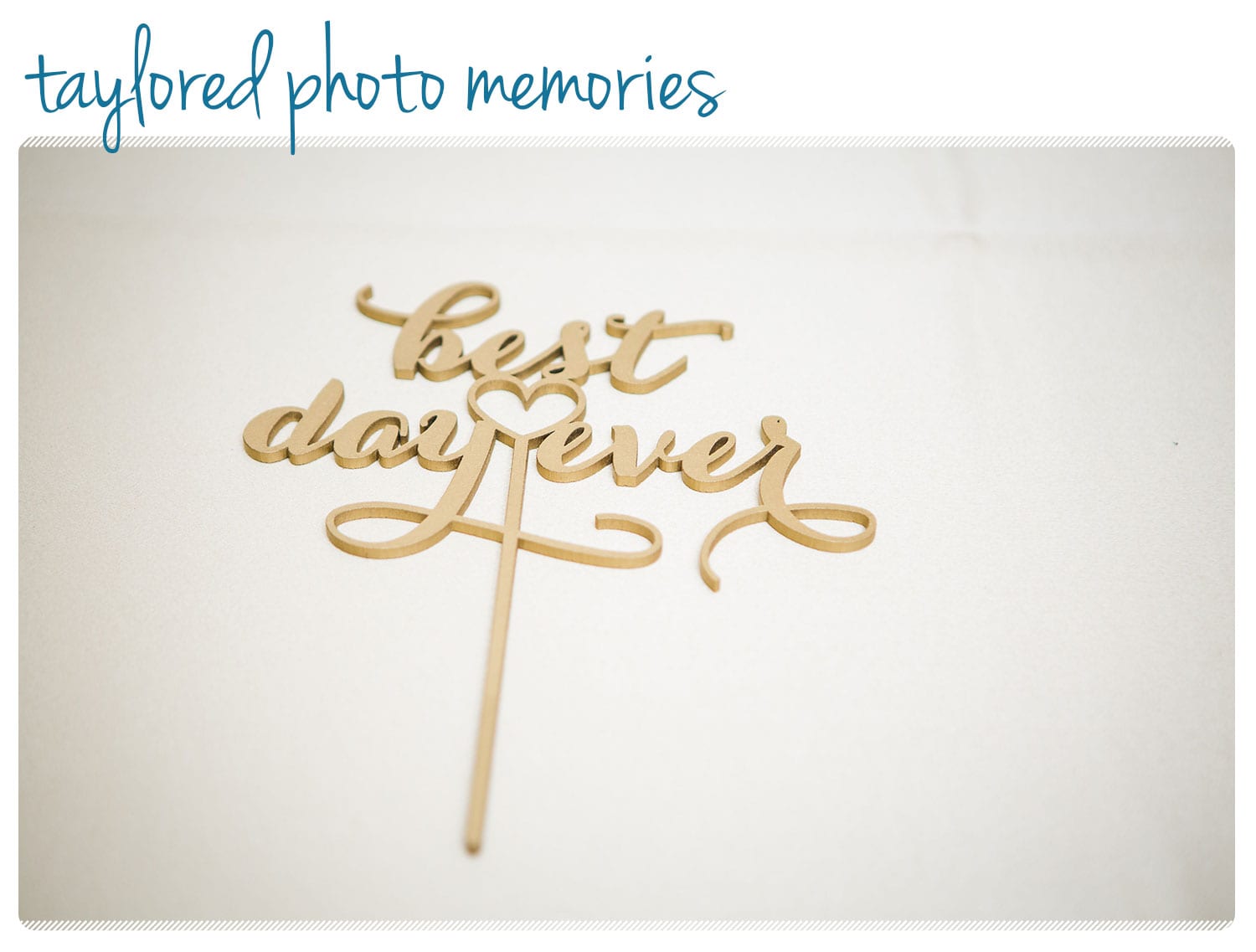 When it comes to planning a wedding there are a ton of steps, a plethora of options, and A LOT of details. Working as a wedding and elopement photographer in California and Nevada I have encountered a wide range of brides of all personality types and planning styles. There are those that are all about the details and others that opt for something simpler with less stress. No matter your preference there are a wide range of resources available to brides today for both planning advice and inspiration when it comes to the details. I would say that at least 90% of my brides have at least browsed popular sites like Pinterest and Etsy for inspiration and ideas during their own wedding planning process. Recent clients Cassie and Mike are no different and fully embraced these resources as they planned their own elegant winter wedding, which I have dubbed the Etsy wedding.
Like many modern day couples Cassie and Mike were looking to accomplish their big day on a budget without incurring any debt. Cassie and Mike wanted to include all of their friends and family while being mindful of costs since they were paying for the wedding themselves. After nailing down the Legacy Golf Club in Henderson for their cute venue, Cassie set her sights on coming up with all of the details.
Cassie began the process, like many brides do, by browsing blogs and Pinterest for ideas and inspiration. In order not to get too carried away and blow her budget she would flag and favorite things to revisit later. She claims that Etsy was her best friend because once she had narrowed down her choices she could correspond with different shop owners to customize specific items. One of her fondest memories from the planning process is sitting with Mike in the evenings and assembling the details/accessories together. Cassie's love for glitter tied in perfectly with their winter wedding theme and she and Mike would spray paint their wedding accessories gold if they did not come in the colors that they wanted. With the help of DIY tricks like these and websites like Etsy that offer customization, Cassie claims she was able to have total control over all of the details and how they would factor into their big day.
If you love Cassie's Etsy wedding accessories as much as I do feel free to check out the following shops that she ordered from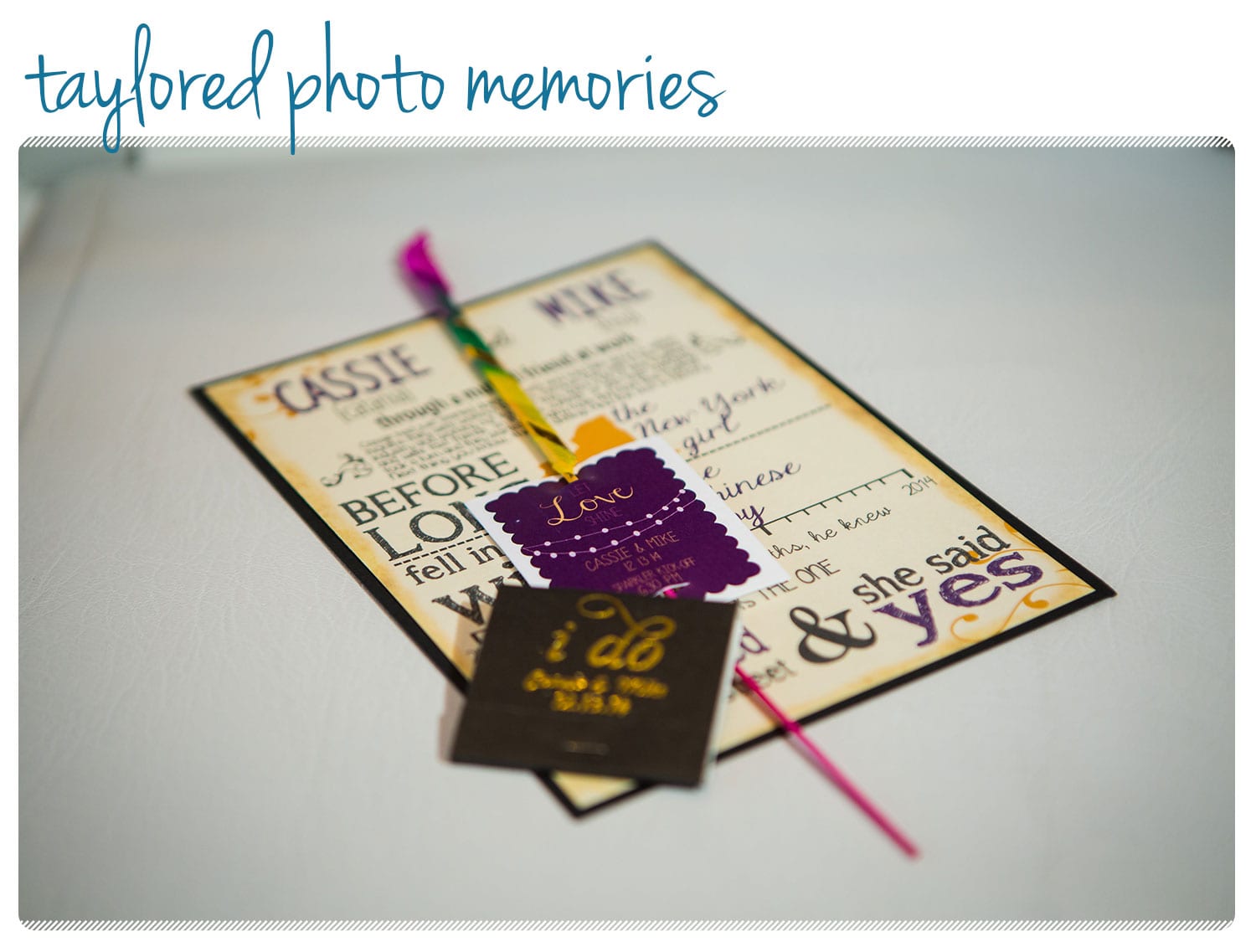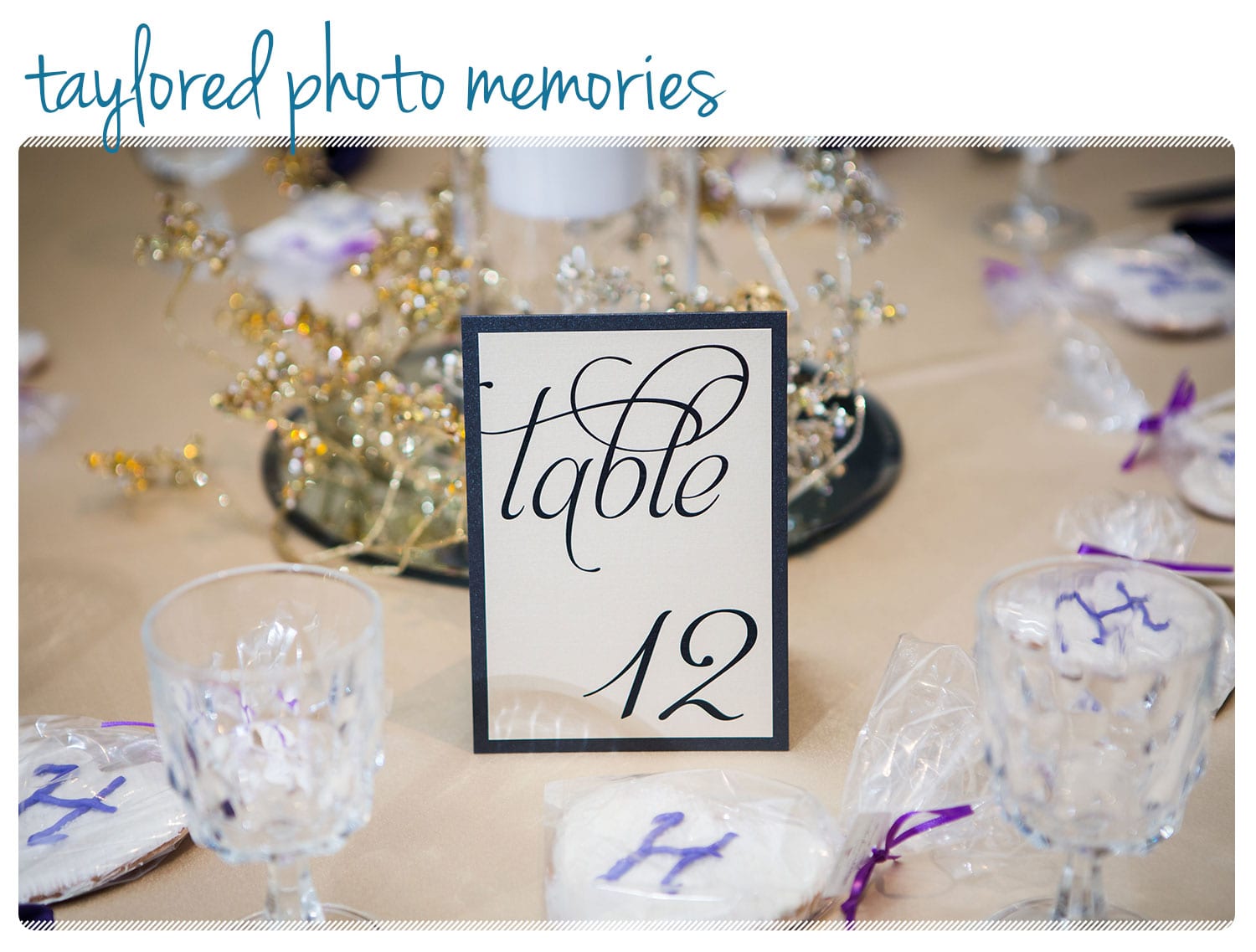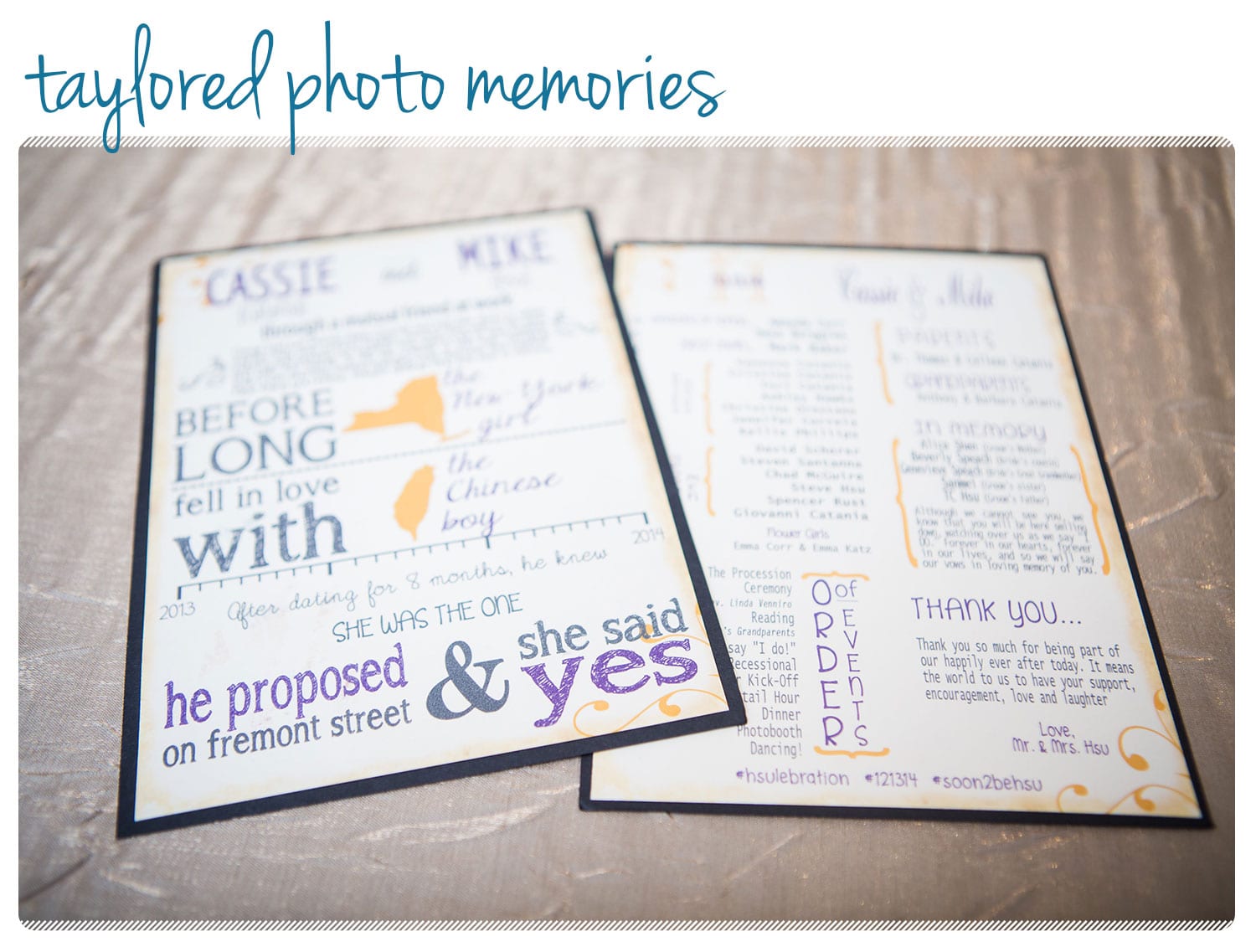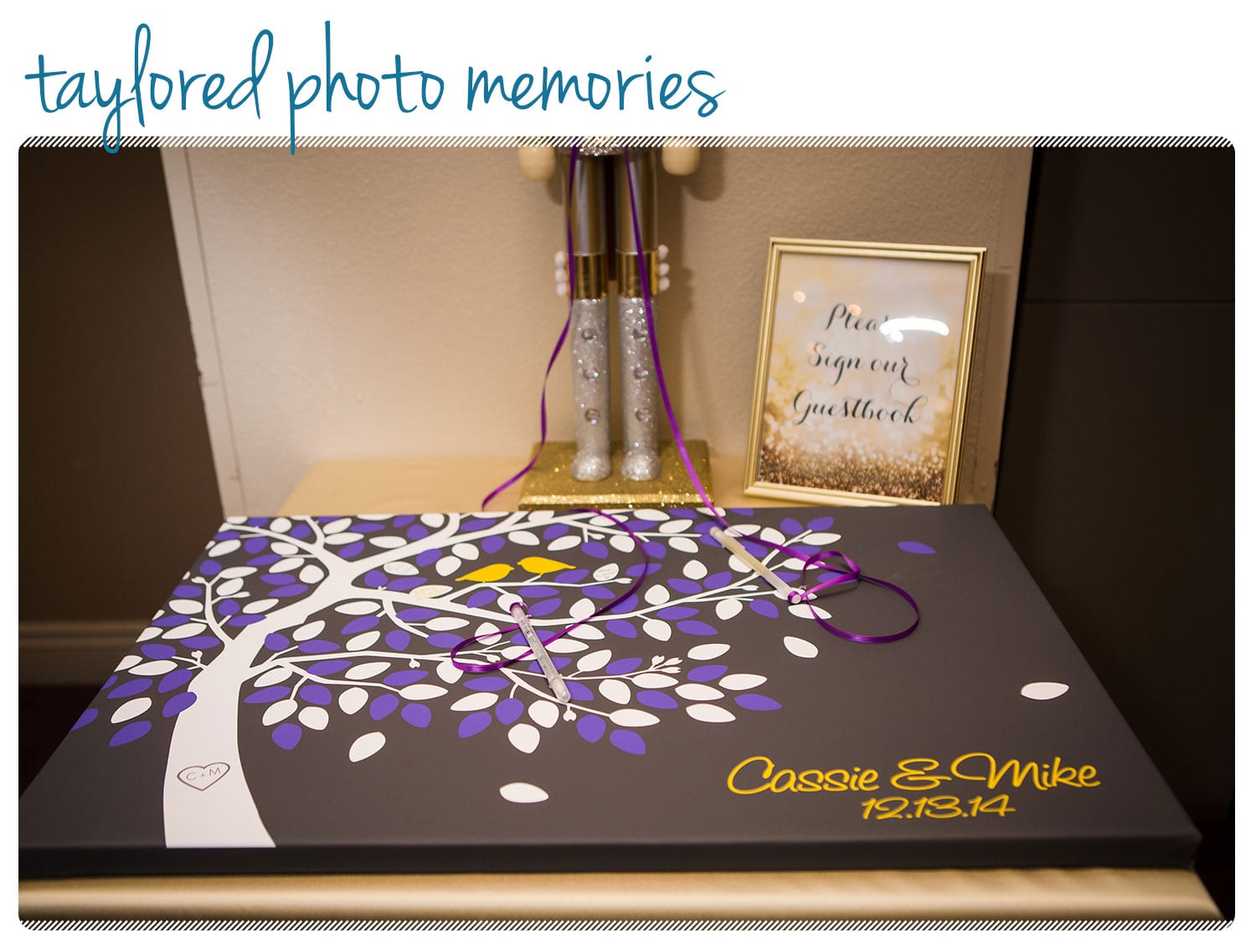 VENDORS

The Legacy Golf Club / A Formal Affair / Digital Guerrilla Inc. / Enchanted Florist / Chef Flemming's Bake Shop / David's Bridal / Wild One Entertainment / Macy's / World Market Center / Wrenn Jewelry