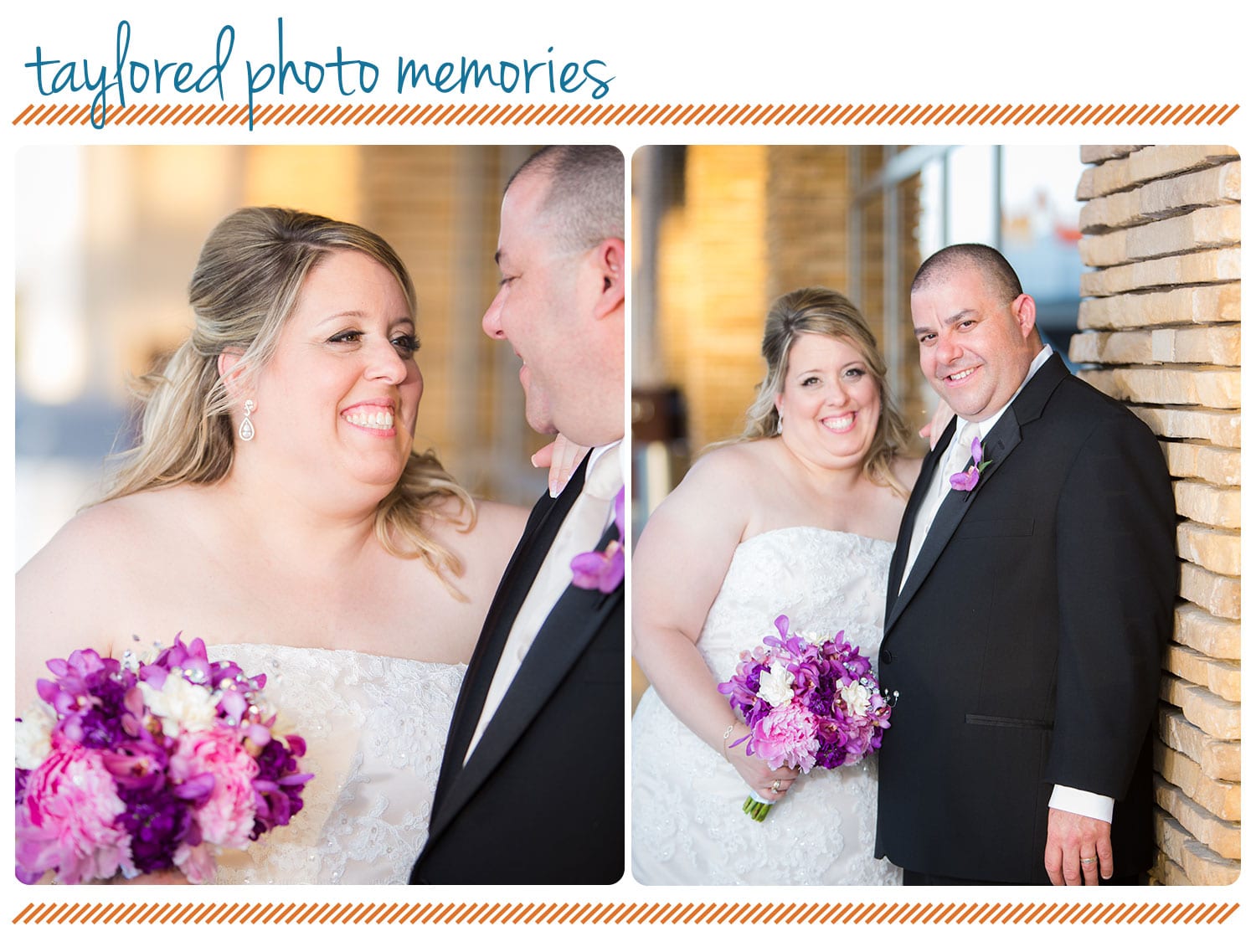 By McKenzi Taylor
A second chance at love calls for a fairy tale Las Vegas chapel wedding, with a twist of Rock n Roll, and that is exactly the wedding that fit these two.  Alison and Dave one of the cutest, funny, fun loving couples I've ever shot.  Alison was a beautiful bubbly bride, dressed in a lace cream colored gown, made for a princess.  She carried a posy bouquet made of various purple flowers. And had elegant makeup and hair done by Bianca S from Amelia C.
Dave a handsome gentleman dressed in a traditional black tux, making him quite debonair.  He wore a single flower boutonniere, matching her flowers. His love and dedication for Alison and her son was endearing.
Don't be fooled though, there was nothing traditional about this Las Vegas chapel wedding.   The vows took place at the Kiss Hotter than Hell Chapel with a Gene Simmon's "MINI-ster" as their officiant and the reception at the Renaissance Hotel. While the chapel doesn't allow for outside photographers at this time, the ceremony only lasts about a half hour.
Their fairy tale love story began with an online dating site and Pizza Hut.  Their first date took place at Pizza Hut and they got engaged there as well, the night before Thanksgiving, a year after they started dating.  Alison and Dave visited Las Vegas in April of 2013 and came across the Kiss Hotter than Hell Chapel of Love.  They both thought it would be fun to exchange their vows in the Chapel when the time came.  Alison, thought it would be sooner then later, she was certain she was getting engaged while on that trip.  She went home very disappointed, but alas Prince Dave had a surprise,  he was waiting for the right pizza night.
This happy very in-love couple had one very sad moment, Dave's mother passed away but not before she told him, to propose to Alison with the ring his late father had given her, when they got engaged.
Alison and Dave shared their special day with her son, and family from NJ.  I truly enjoyed being a part of their special day and capturing their love.
VENDORS:
Amelia C & Co || Kiss Hotter than Hell Chapel of Love || Renaissance Hotel