The Where: Calico Basin
Looking to have a Las Vegas destination wedding without the hustle and bustle of The Strip? Or are you a local looking for a destination-type wedding but without having to leave the comforts and conveniences of home? A wedding at Calico Basin, with its rustic charm and tranquil setting, may be the perfect solution. This Vegas hideaway is located in Red Rock Canyon and is an ideal location, one that will capture your special day with incredible photo sessions. The bright colors combined with natural beauty of the grassland and massive sandstone and limestone structures will provide the perfect backdrop to any photo. The several springs within the area may also provide ideal settings for any photo needs.
This ideal photo destination can accommodate parties of up to 50 people, including children and pets, and any of those who require wheelchair accessibility. Ease of movement for those not as physically able is provided by the rustic but fully functional boardwalk. This boardwalk can also be used by any partner as an aisle of which to walk down to meet the awaiting future spouse. All elements of this locale combine to create the perfect destination for an intimate affair and will add the perfect touch to any ceremony.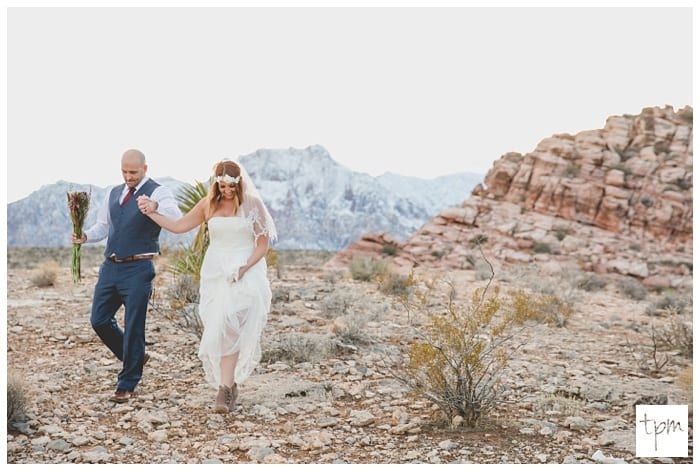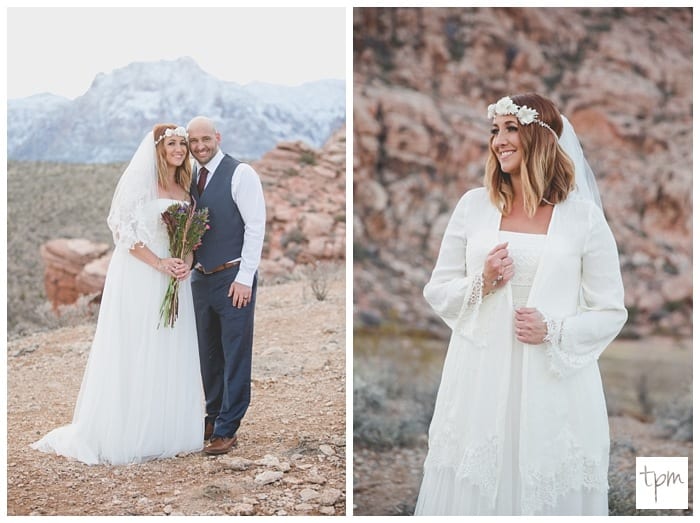 The When:
Tucked away in the Red Springs area of Red Rock Canyon, Calico Basin is a location that will provide a beautiful and charming home for your special day year-round, with the best weather conditions found in the spring and fall months. Spring and fall will provide the most preferred temperatures. However, if desiring a summer event, when the average Las Vegas temperature is 103 degrees or winter wedding, during which the average high hovers around 59 degrees, you may want to consider specific types of clothing, those that will keep you most comfortable for the occasion. Also keep in mind that no matter the time of year, this is Las Vegas and winds are always a possibility.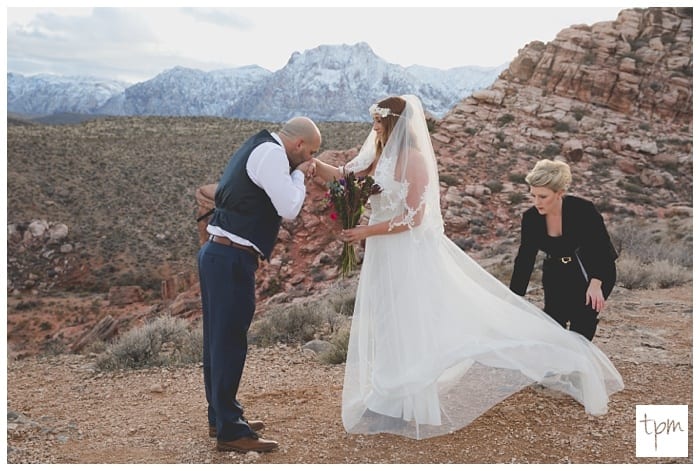 To Keep You and Your Guests Happy:
For your out of town, or even local guests, although the world-famous Las Vegas strip is accessible, at just 12 miles away, there are a variety of amenities that may be accessed within minutes. The Red Rock Hotel and Casino is just minutes away and provides all of the conveniences that may be needed, including hotel rooms that start at just $95 per night.
RED ROCK CASINO
Great Restaurants:
Lucille's Smokehouse Bar-B-Que
T-Bones Chophouse
Feast Buffet
Entertainment options:
Red Rock Bowling Lanes
Regal Cinemas
several in-house bars and lounges.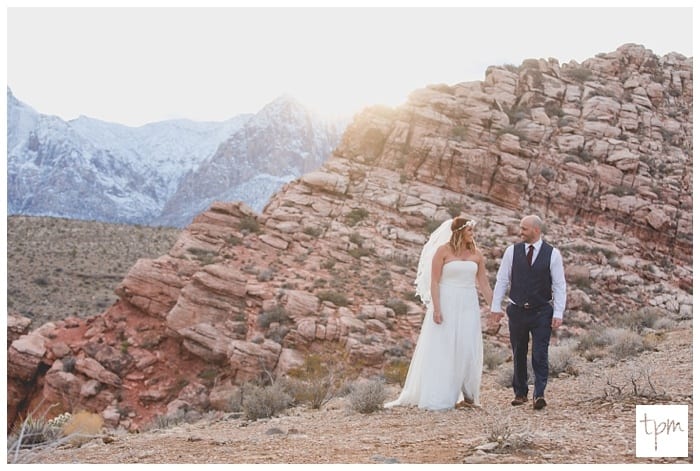 DOWNTOWN SUMMERLIN
Outside of the hotel, Downtown Summerlin, a shopping center adjacent to Red Rock Hotel, will also provide you with a variety of shopping, entertainment, and dining possibilities. Within the area are all of the major department stores, Dave & Busters (a dining and video arcade experience great for kids and families), and an outdoor ice skating rink (only available for enjoyment during the winter holiday times).
Restaurants:
Fogo De Chao Brazilian Steakhouse
Grape Street Café Wine Bar & Cellar
Among others, some of which may be able to house your rehearsal dinner or reception if needed.
LOCAL ESTABLISHMENTS
Also nearby are several other establishments that will provide you with anything you may need on the actual day of the event, the days leading up to, or the days following, including grocery and drug stores, several banking options, coffee shops, and several cafes and restaurants at which you may dine for under $50.
These low-cost but delicious options include
Krayvings
Olive Garden
BJ's Brewhouse
John Cutter Grill and Tavern
Toros Mexican Kitchen and Tavern
FOR FUN
During any spare time had, for the adventurous, outdoor spirits, are several hiking and biking trails in and around Calico Basin, as well as opportunities for rock climbing in the beautiful Red Rock Canyon.
Added Information:
Other aspects to keep in mind include the fact that there is little to no cell phone reception so a caravan or communicating to your guests the exact location is suggested so as to avoid anyone being delayed arriving to the event. Also lacking is drinking water availability so water and other preferred beverages should be brought along with you. However, for your convenience, picnic tables, fire grills, trash cans, and restrooms can be found and taken advantage of in the parking area (with no entrance fee required), just a short walk from the location at which your event will take place.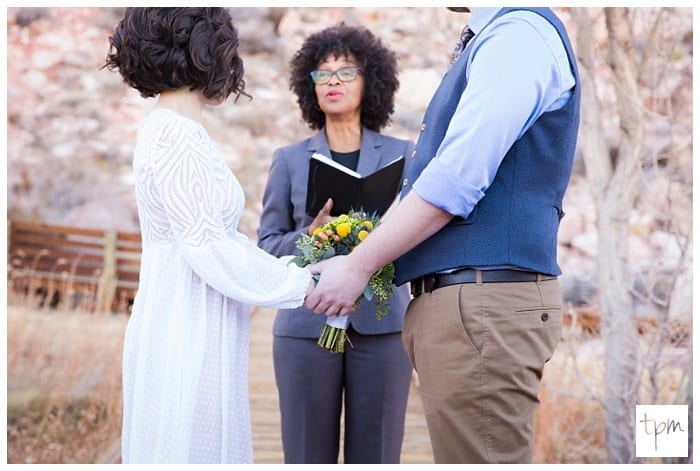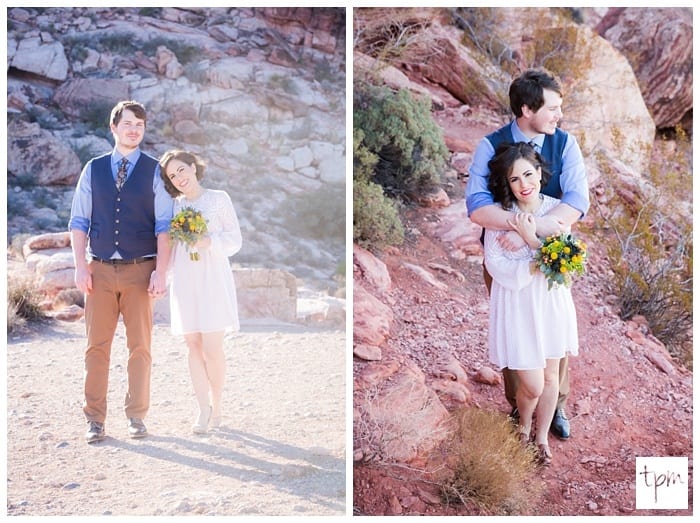 And finally…
As an added bonus, if you would like, simply contact us, and we will take care of getting any needed permits required to host your affair to remember at this beautiful location that is Calico Basin.