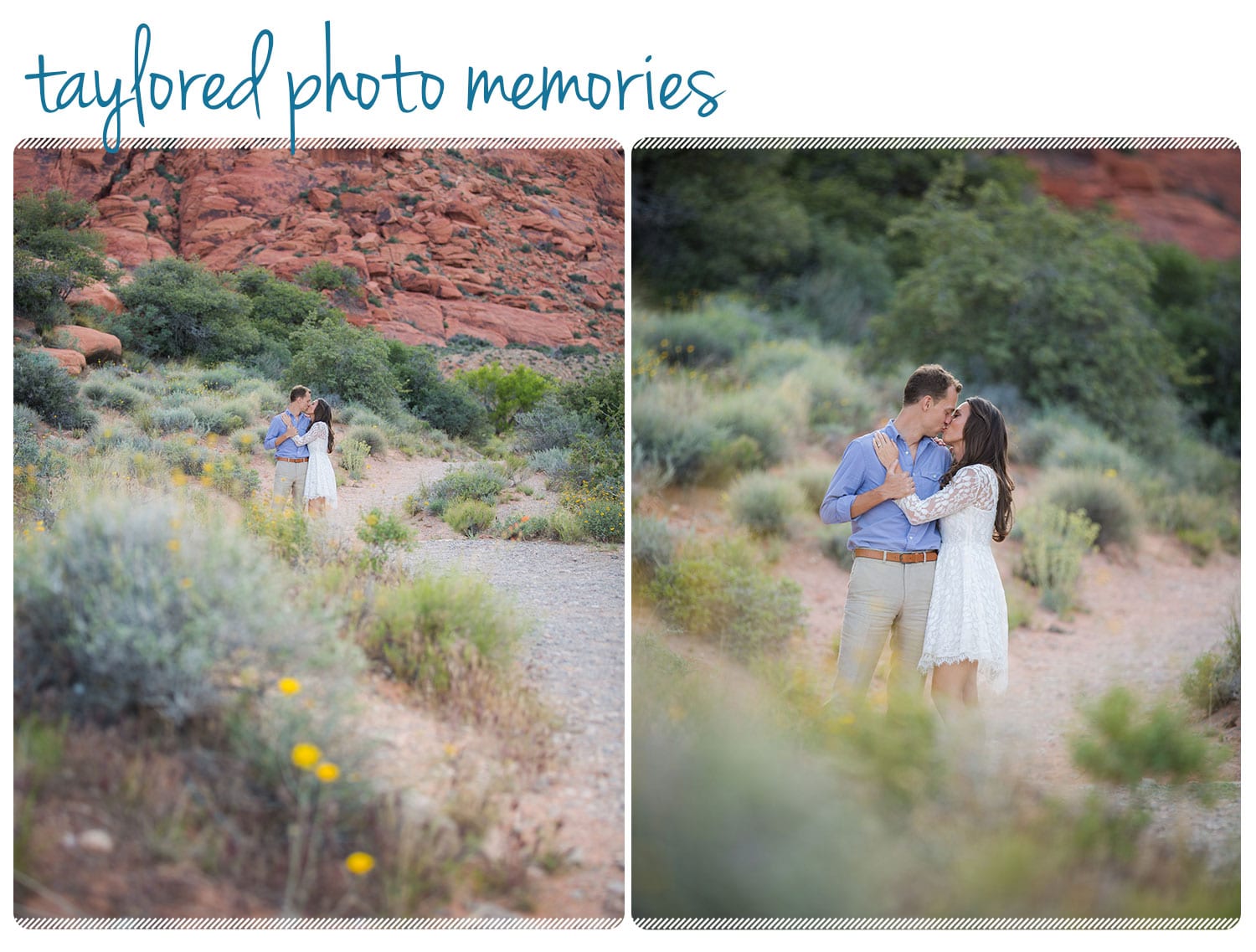 Sage and Sam were the sweetest couple I have meet that decided to have their wedding in Las Vegas. They opted to have a simple, sweet and intimate ceremony in Red Rock Canyon earlier this spring and I was over-joyed when they asked me to help them out. They were low maintenance and just wanted something beautiful. In other words, they were a Las Vegas photographers dream. No Strip. No Fuss. Just Them.
Read on to hear their story and learn some tips for your own wedding in Las Vegas.
Why did you choose this particular venue or location?
Coming from Hawaii, we are surrounded by lush green mountains, waterfalls, and ocean everyday. The beauty of nature is so much of what we love about living in Hawaii so although we decided to escape the islands and elope in Vegas, it was important for us to still be surrounded by nature. Red Rock Canyon was so completely different than the landscape we are used to and the big open feel of a desert seemed like the perfect place for us to exchange our vows.
What was your vision for your wedding day?
Our original vision of our wedding day consisted of a large party at a beach house on the north shore of Oahu, but as we began to plan the event we became overwhelmed by the details and the amount of work and money it would take to create the perfect day. I woke up one morning and asked Sam if he wanted to elope. No fuss, no drama, no stress. Once we made the decision to elope there was a huge feeling of relief. Our vision then became about what was really important to us; expressing our love for each other in an intimate ceremony surrounded by beauty. We wanted our day to be about US and we were determined to make that happen. It was perfect.
What was your favorite part of the planning process?
Not having to plan! Thanks to McKenzi Taylor our planning process was simple. I had seen pictures of Red Rock and knew that's where we wanted to tie the knot, but I left it up to McKenzi to choose a time and exact location for our elopement. She suggested an officiant and we were done! So many times I have heard how stressful the engagement year is for couples, but for us it was the best year of our relationship. The one thing Sam and I did spend time on was writing our own vows to each other and I'd have to say that was the best part of the planning process. It was a way for each of us to reflect on our relationship and really focus on what this commitment meant to us. It was a beautiful process.
Was anything handmade or DIY at your wedding?
Because we eloped we really didn't have any "things" that we needed for the ceremony, but I did make a "We Eloped" banner. We used it in photographs for our announcement cards.
Do you have any advice for other couples planning their day?
Keep it simple! It's so easy to get sucked into "you need this and you need that" for you wedding, but none of those things are actually what's important. Your special day should be about you and your partner and sharing your love for one another. You don't need $25,000 and fancy napkins to experience that. No matter what you decide, just be true to what YOU want and not what someone else tells you you need.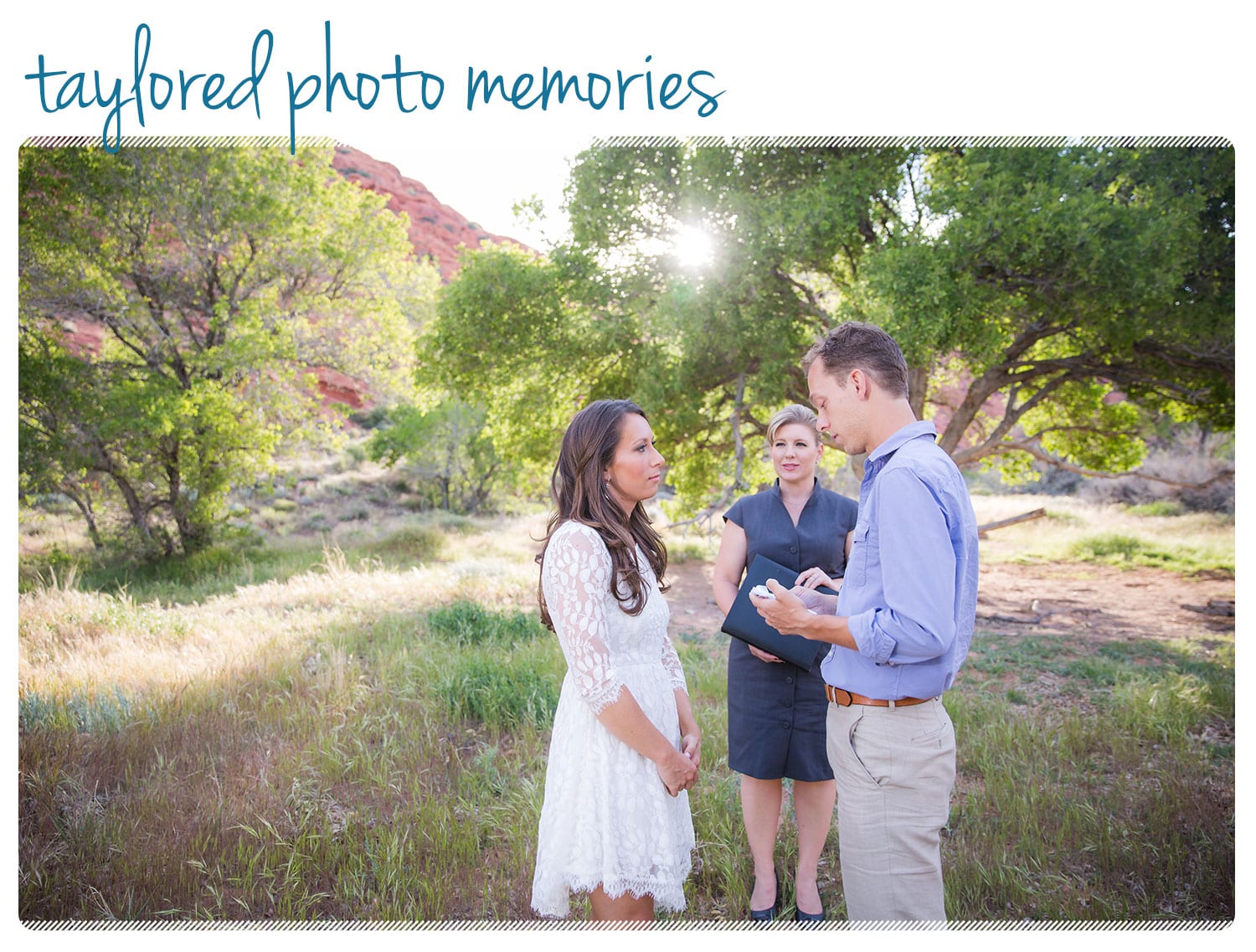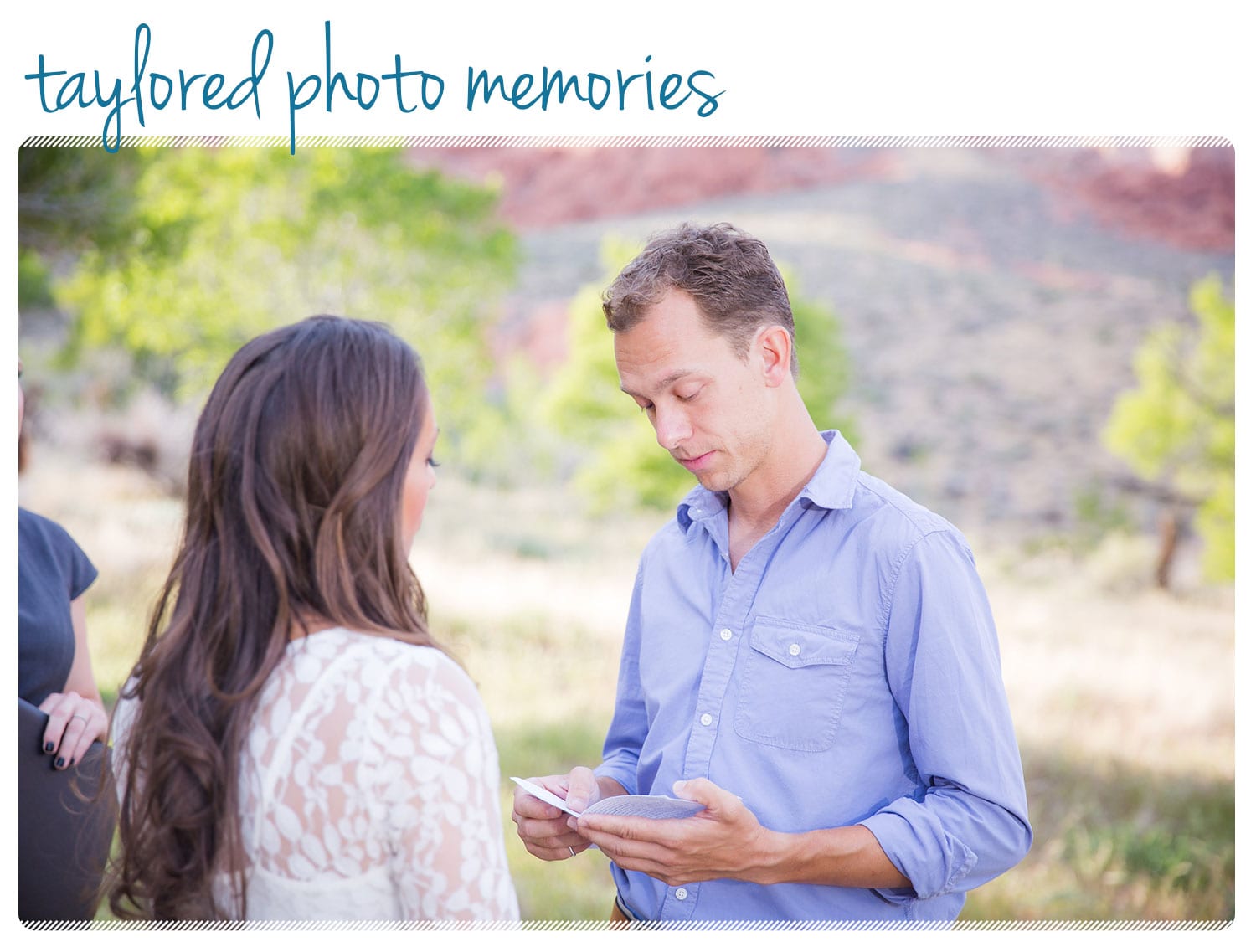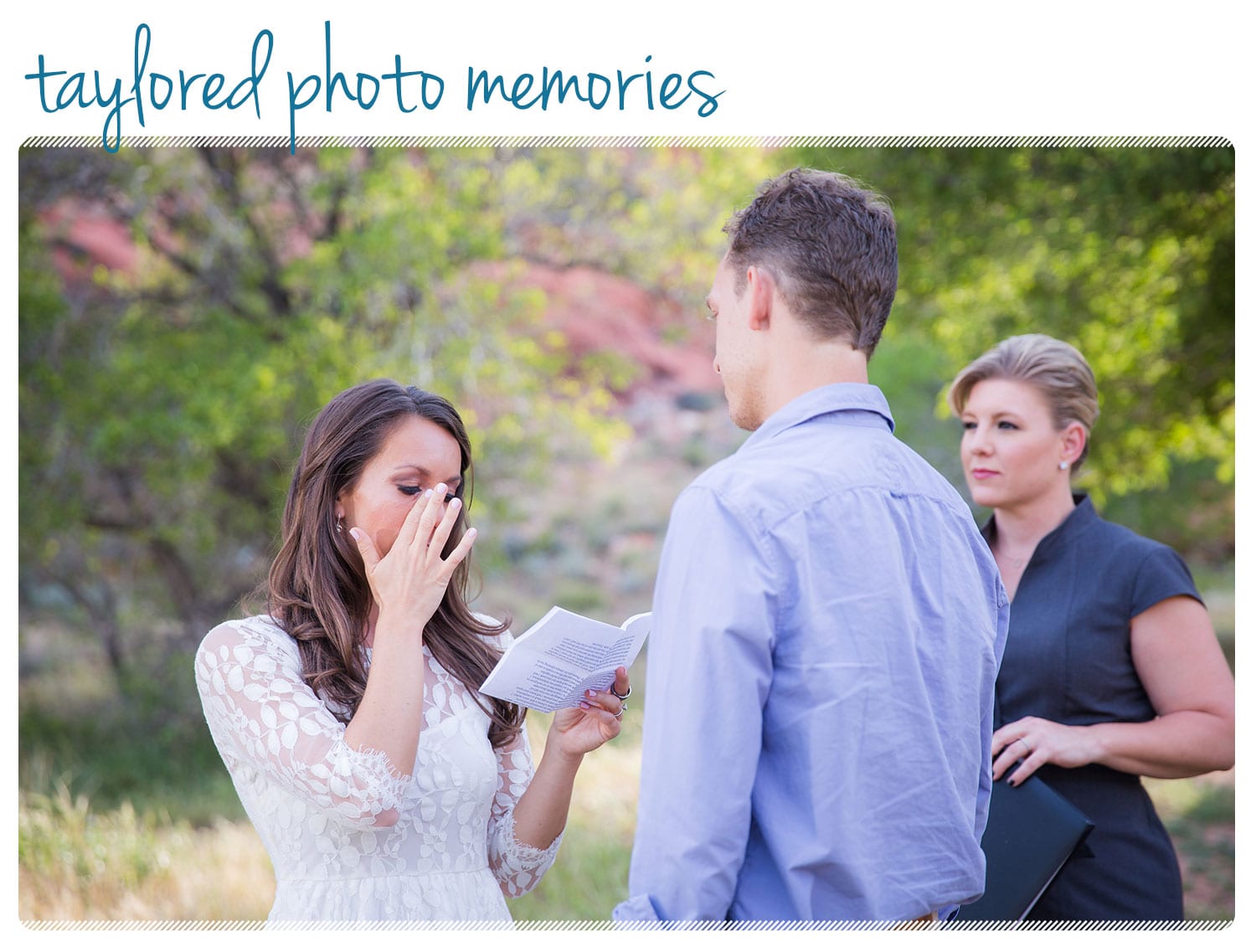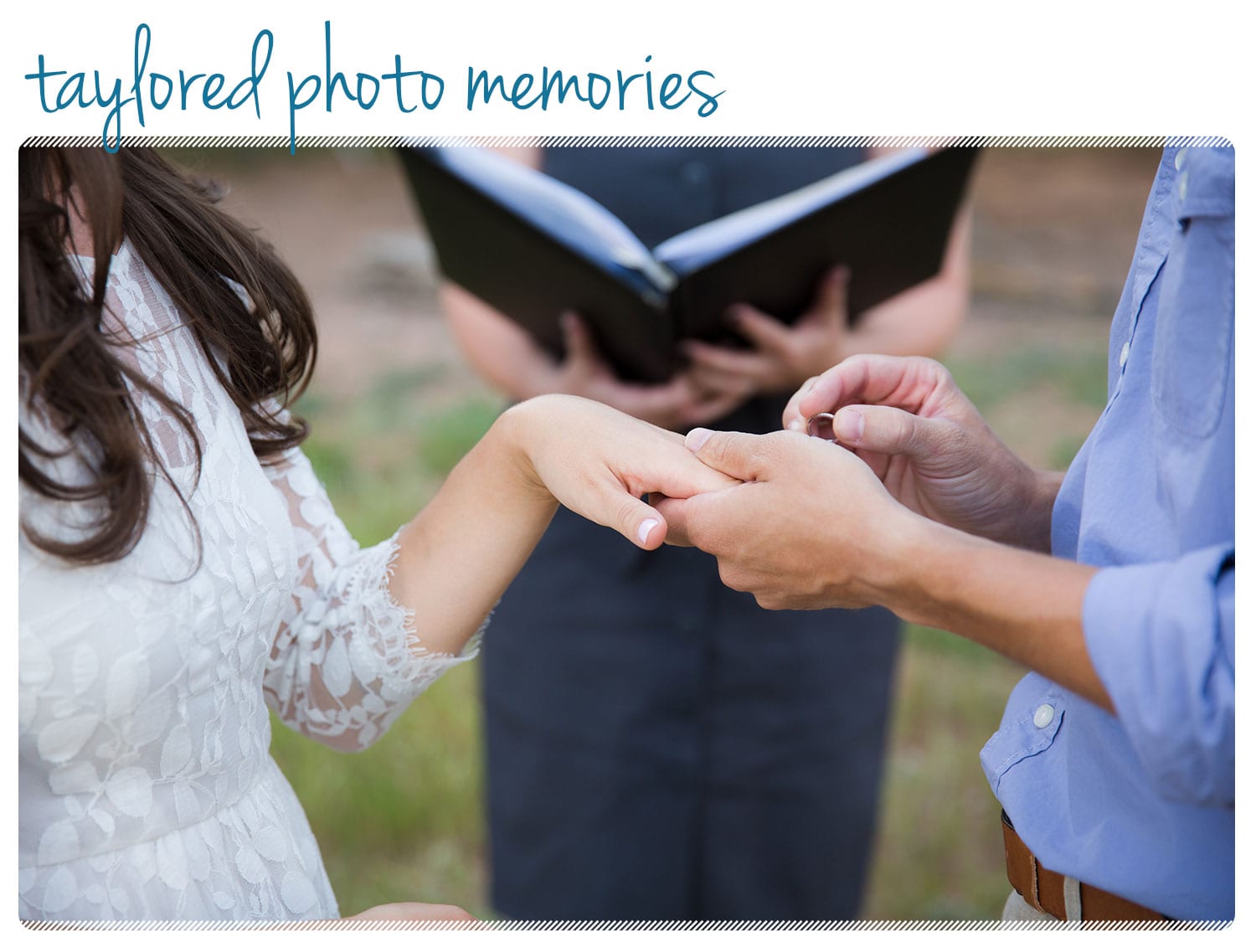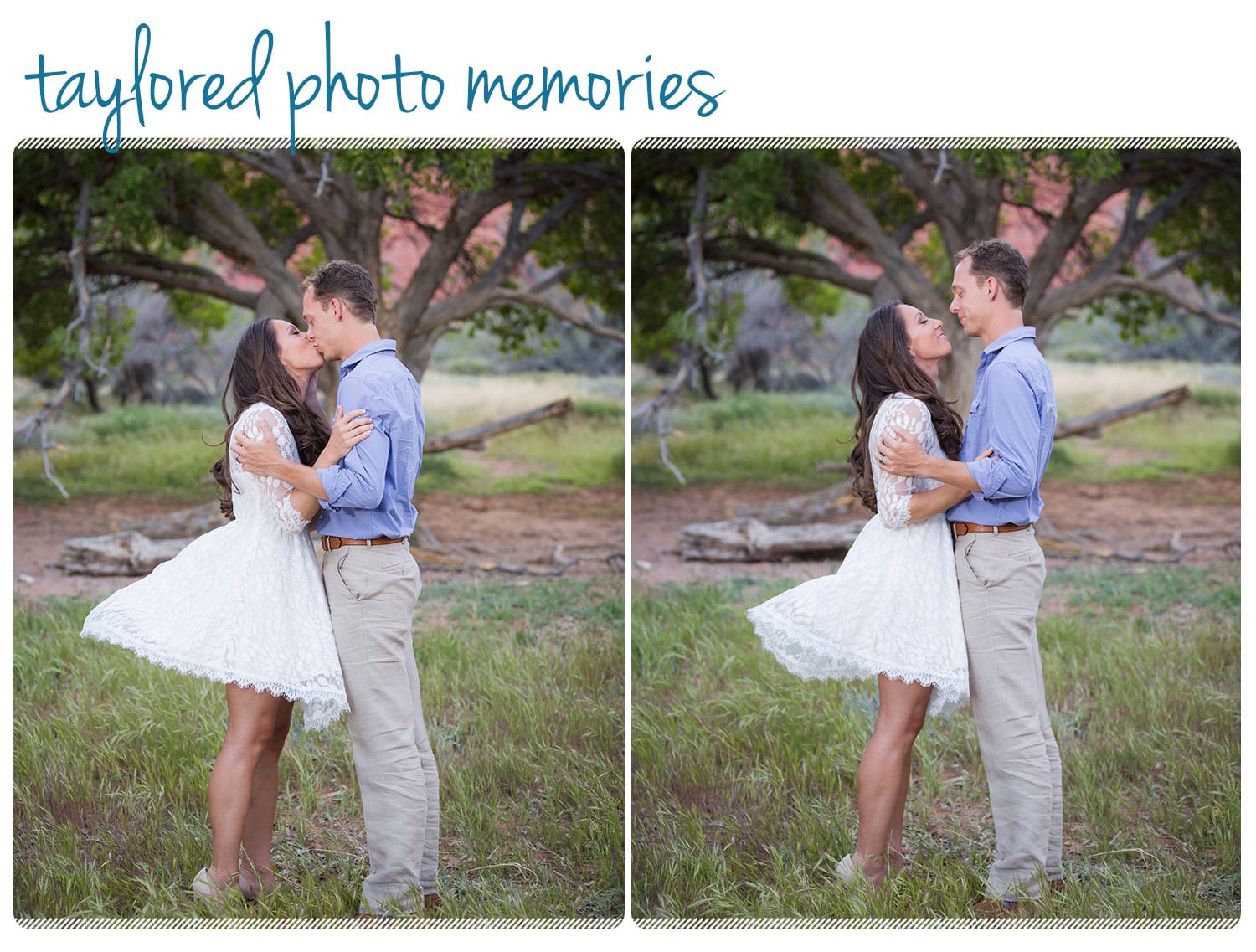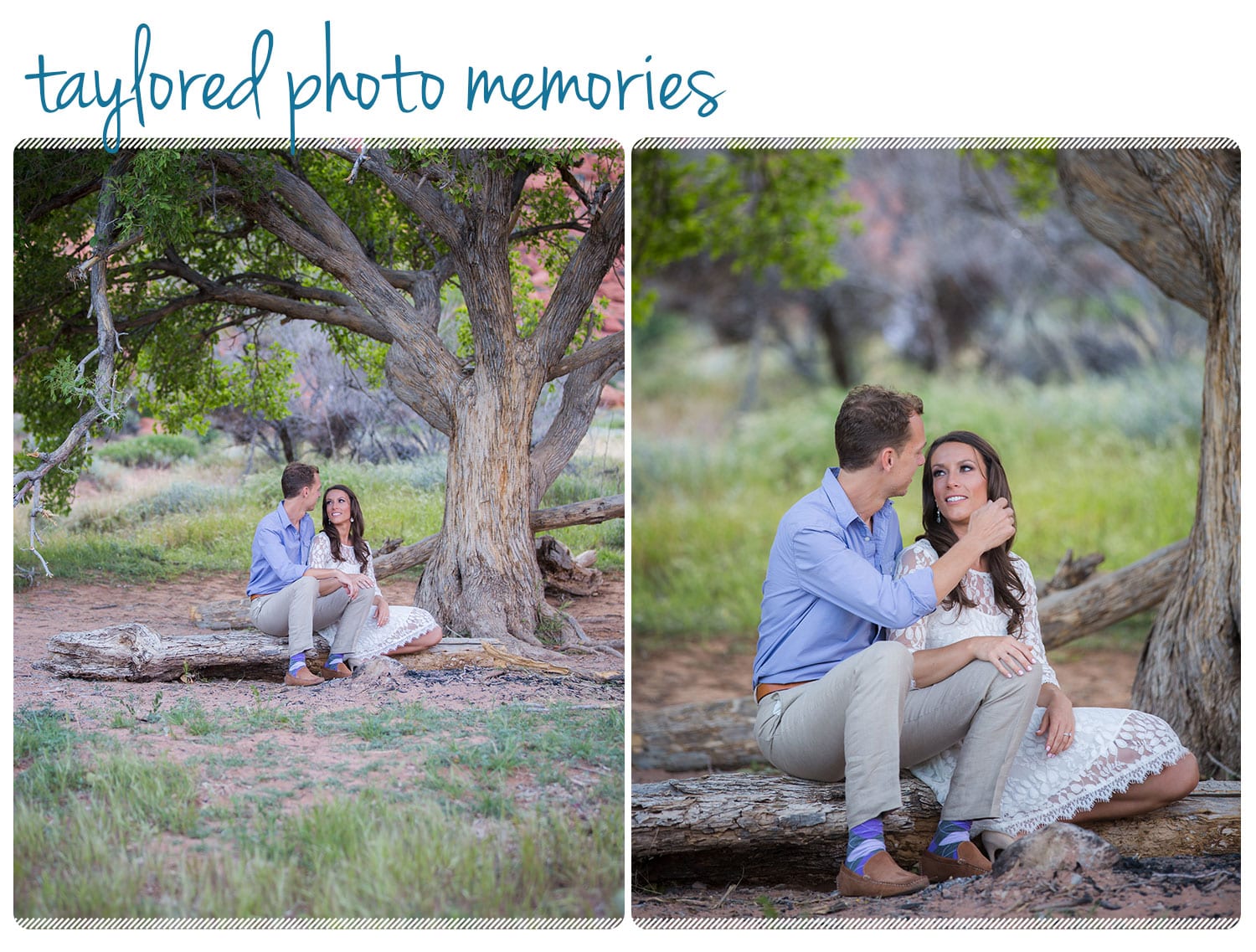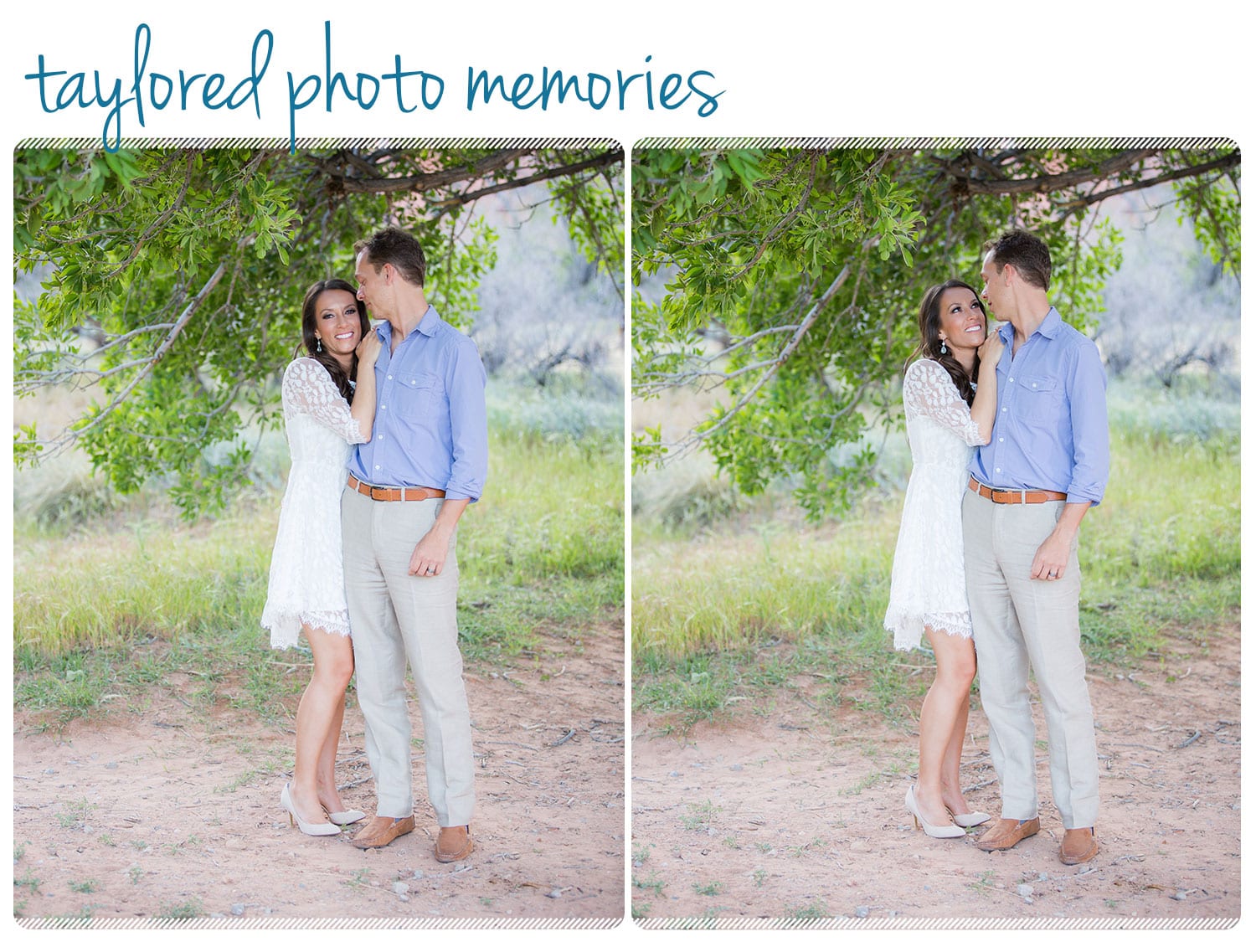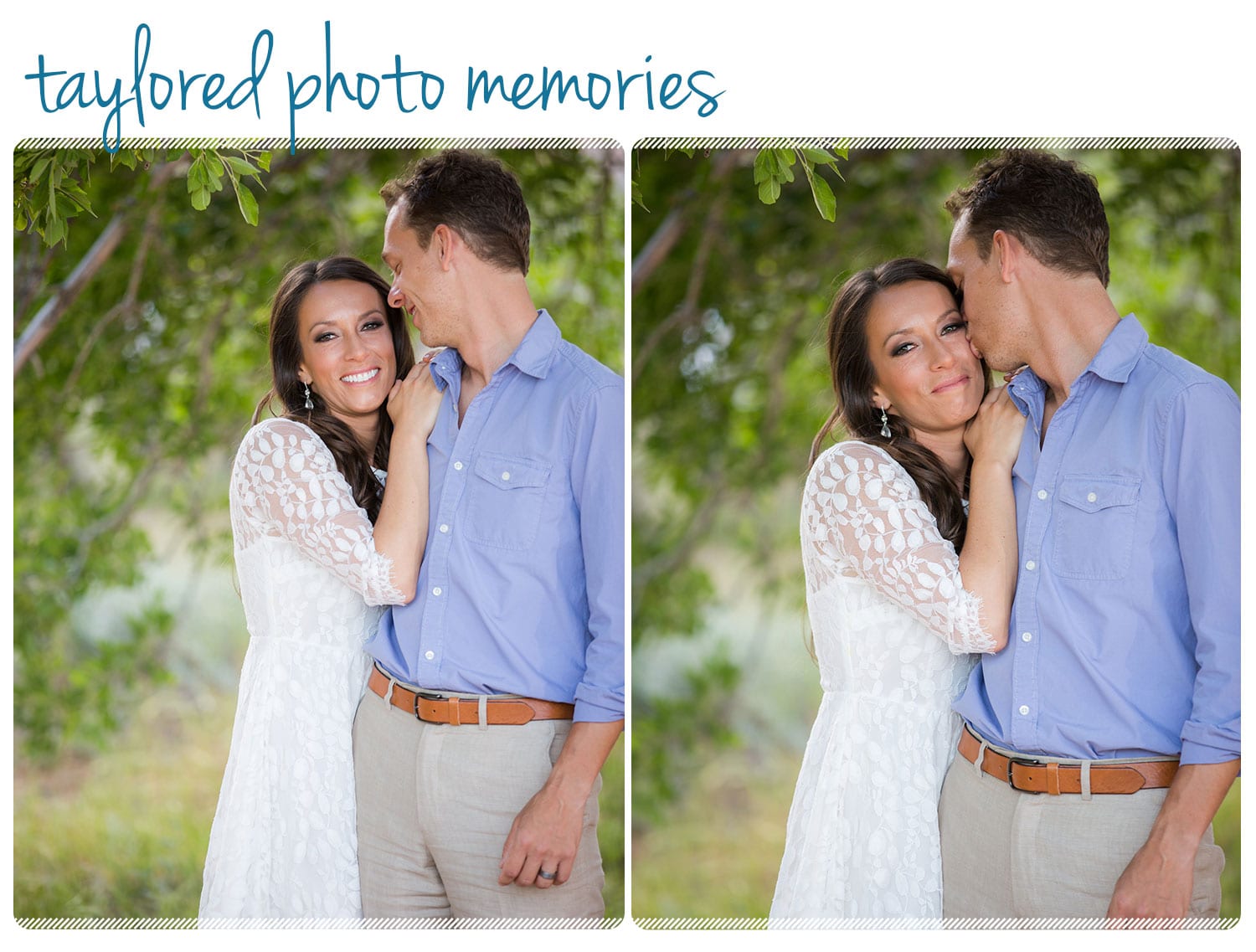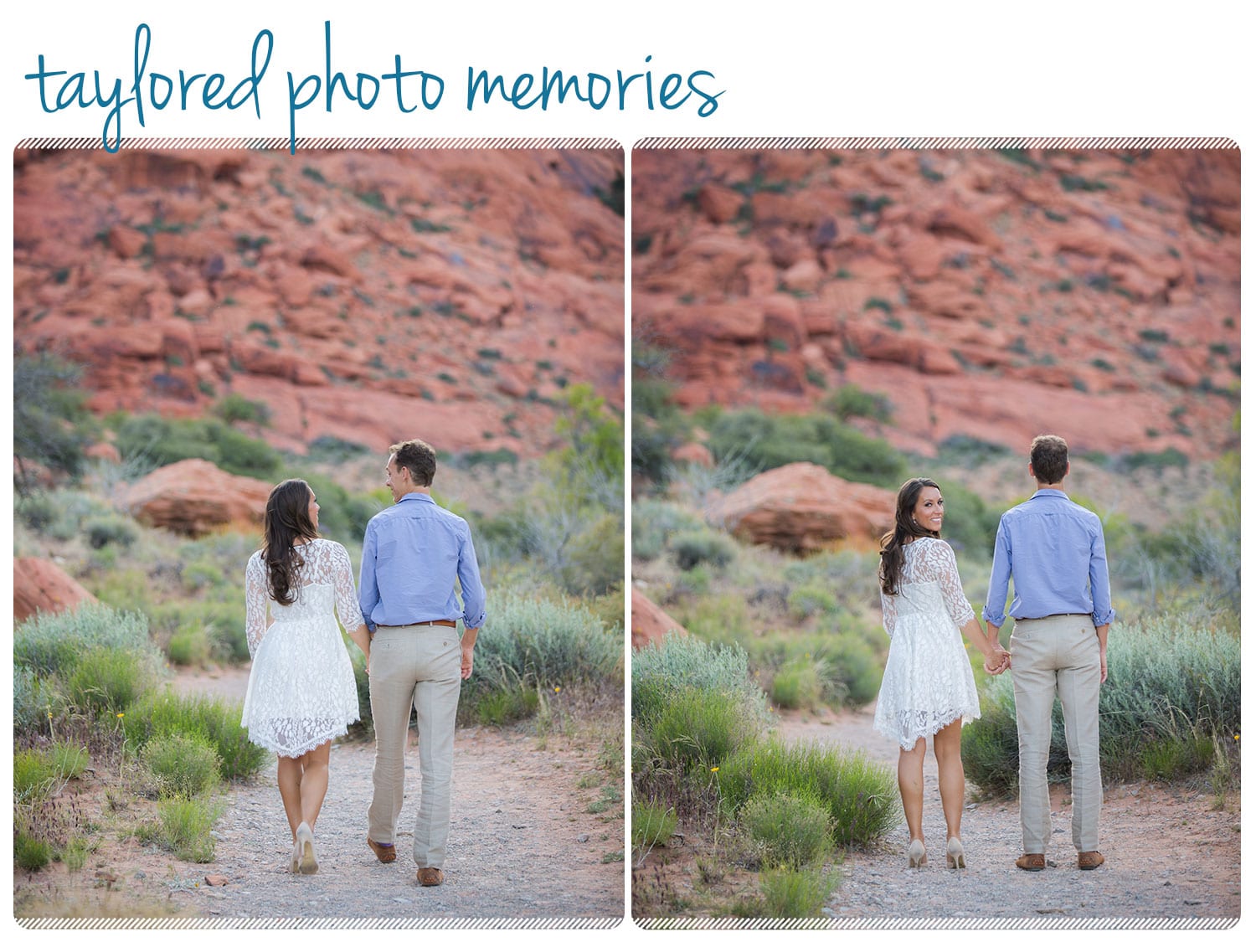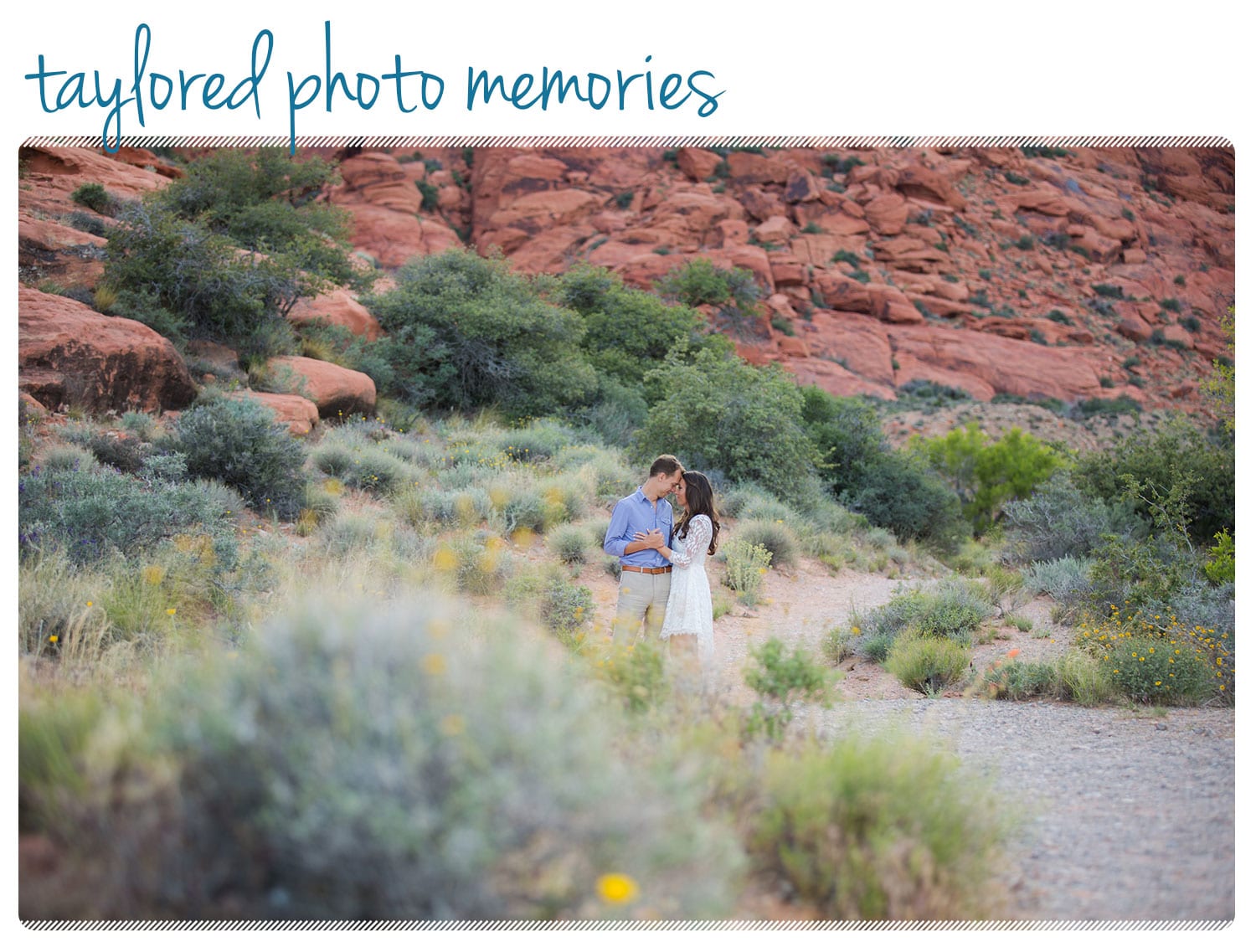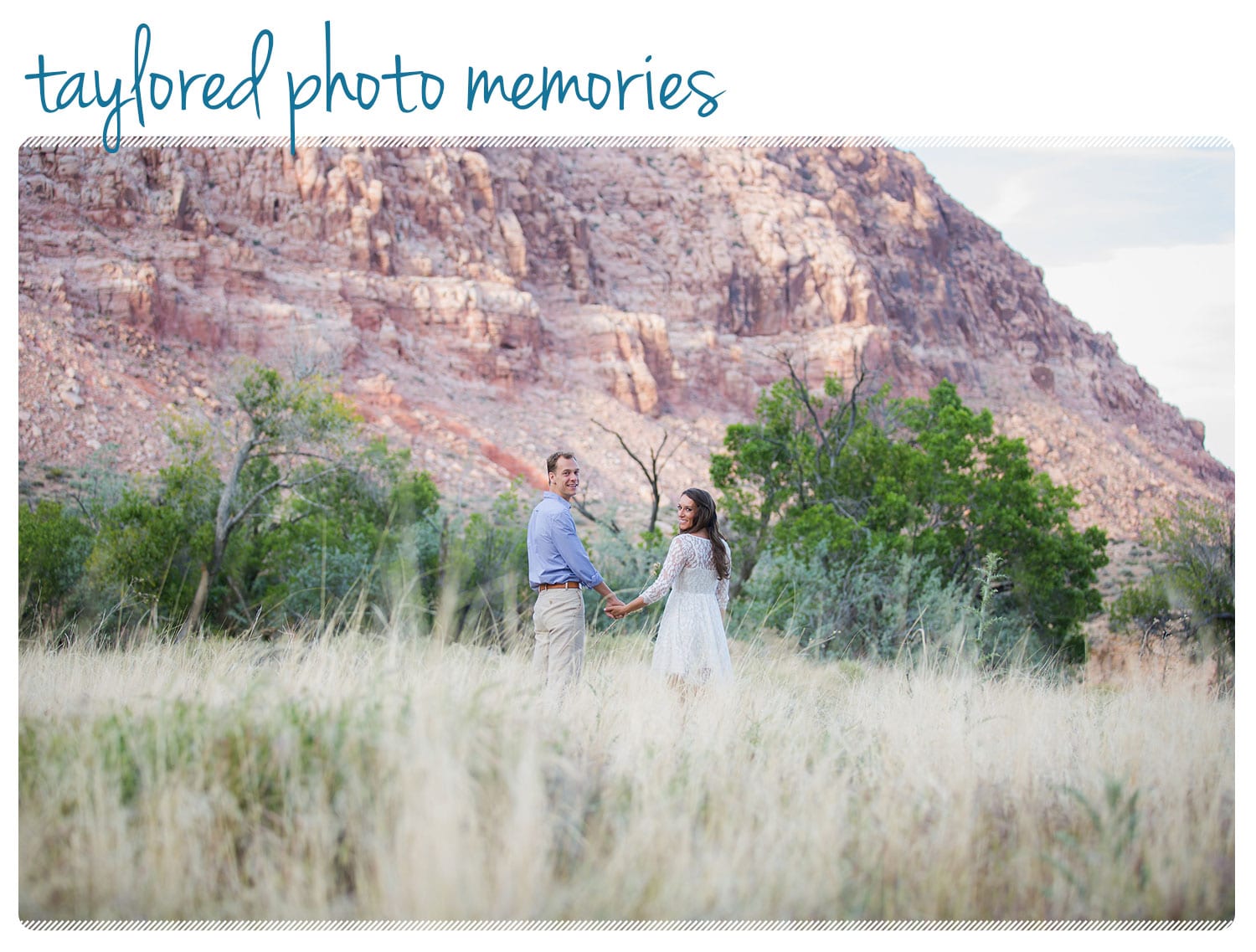 VENDORS
Officiant: Peachy Keen Unions