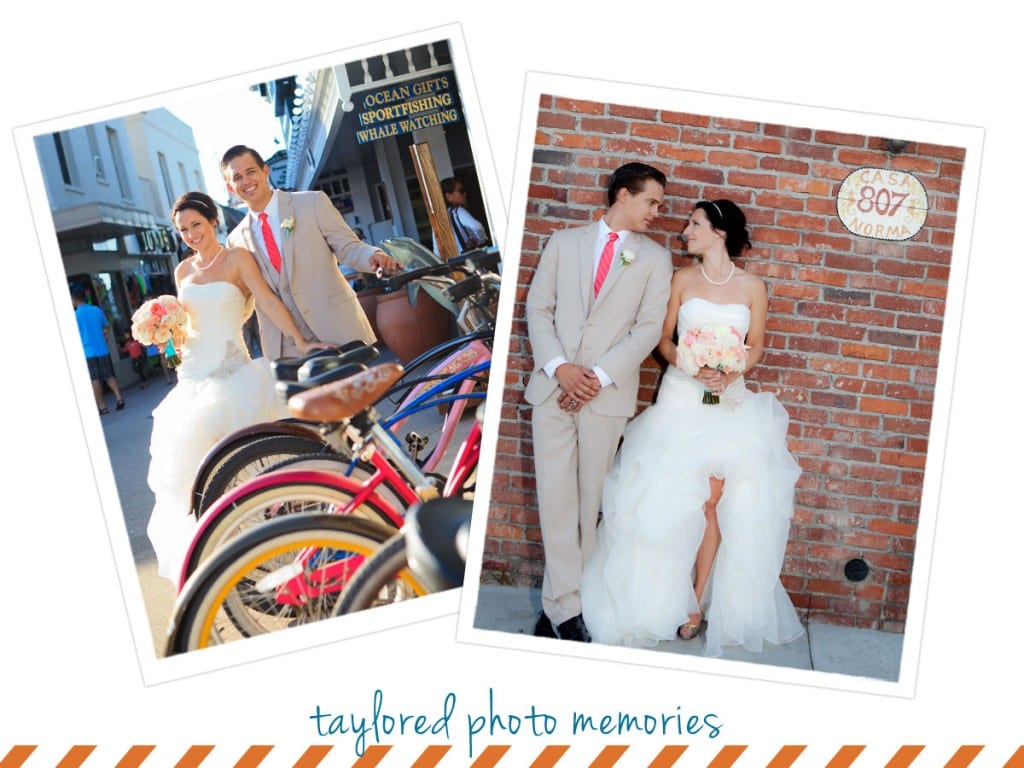 While this was my first wedding at Harborside Restaurant on Balboa Island in Newport Beach, California, it couldn't have been a more perfect location for Chris and Avalon to say "I do." Avalon, in particular, has a fascination with mermaids so it was no surprise their wedding was beach themed and ocean front.
Chris and Avalon were an extremely fun couple to work with! I have done several photo sessions for Chris' family as I know his father through networking and cycling in California. But these two are by far the most creative, energetic, compassionate and fun couple I have photographed. When we did their engagement session they came decked out in Retro Beach attire, and it was then that I learned of bride-to-be Avalon's love for mermaids.
When they decided to hire Taylored Photo Memories for their wedding in September, I was thrilled! I knew they would be easy to photograph, have plenty of fun and show lots of emotion during their special day. I was not surprised to discover their wedding would be beach themed and Avalon would wear a beautiful mermaid-esque wedding dress. Along with her girls, in wispy aqua (no sea-foam green here) short dresses. Stunning, every one of them.
Each detail of their wedding was special and unique – everything from their beautifully decorated wedding cake to their bouquets and floral arrangements. Their best man also gave one of the most entertaining speeches I have ever seen as well, maybe there is a video of that floating around out there? Please share it with me! Last but certainly not least, their beloved fur baby Maverick was the extremely well-behaved ring bearer.
I can't deny that I was super emotional as these two tied the knot. I saw how much in love they are while they exchanged their vows and thought it was touching how emotional each of them was during the ceremony. It was a touching and memorable ceremony I was glad to be a part of.
The couple spent their entire wedding, ceremony and reception in the beautiful Harborside Restaurant on Balboa Island in Newport Beach, California. It was a great waterfront venue for these sea lovers and had many extra touches and included services. It was so wonderful to be able to do all their photographs – wedding ceremony, family photos and reception photos all in one place (a photographer's dream) and it was on the beach to boot!
Officiant: Kurt Buetel – family friend
Florist: Flower Allie – http://www.floweralliestyle.com/
DJ – Bruce Battleson – http://www.battleson.com/
Dress: David's Bridal, Brea, CA
Shoes: Nordstroms
Tux: Friar Tux, Orange, CA