By McKenzi Taylor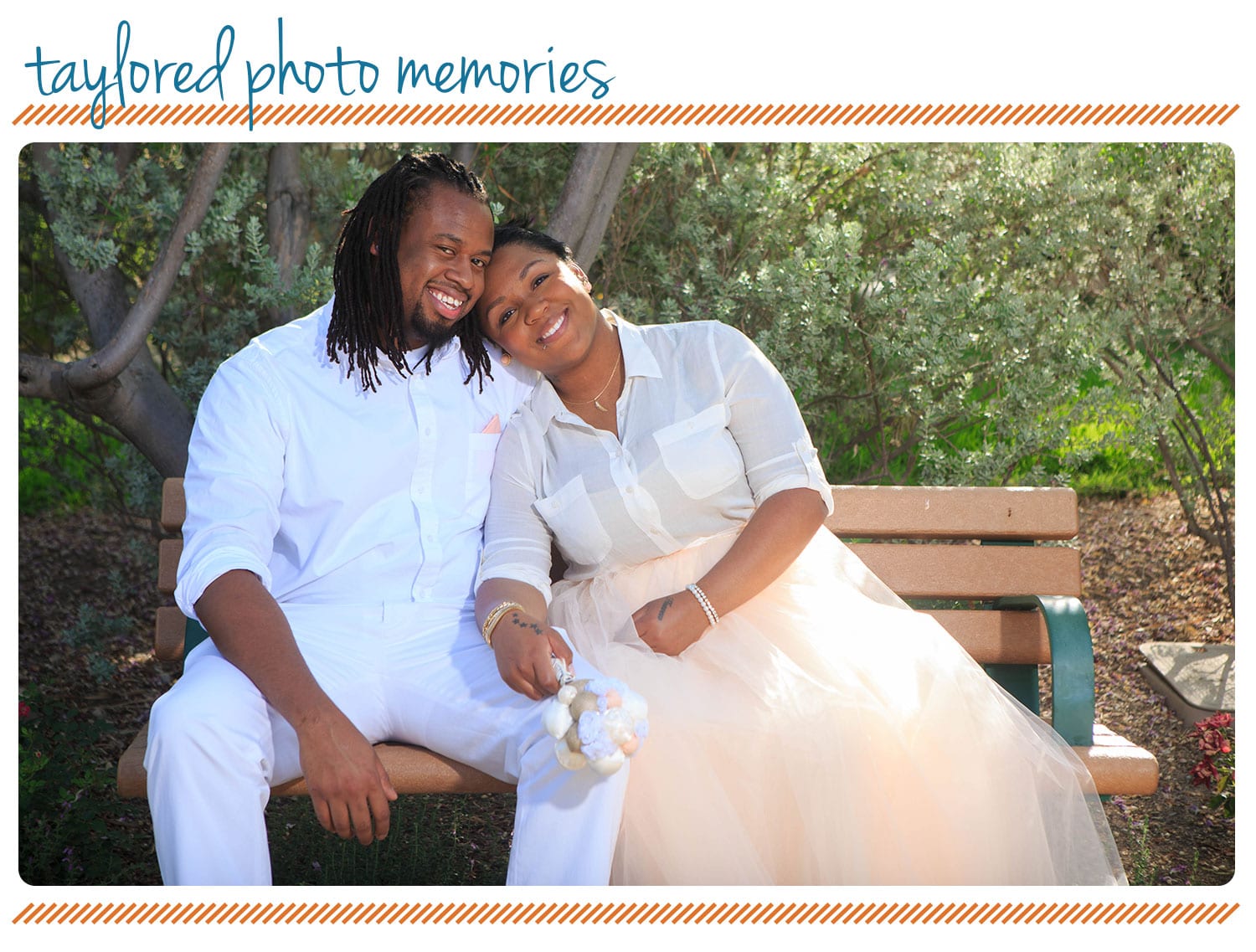 Dominique and Anthony are going down as one of my all time favorite couples. They were one of the most relaxed happy couples I have ever worked with. The love for each other and the kindness they show to everyone shines through. They chose a to do a small Springs Preserve wedding rather than a big fussy wedding in their hometown of Pennsylvania. One of the first comments Dominique made to me was how she did not like being the center of attention, and that they would need help posing. Pictures were very important to her.
Taking their pictures, as it turned out, was very easy. Dominique and Anthony basked in their happiness making the wedding photo shoot easy. They were relaxed and playful, complete naturals. Posing came easy, their love shined through as they held hands, looked into each other's eyes. They forgot I was there and enjoyed each other and their special day. Making my job easy. All I had to do was capture what was already there.
They wanted a beautiful outside setting for their elopement in Las Vegas. We chose the Springs Preserve. The preserve offers many different natural settings within the preserve that matched the beautiful simplicity of this couple. Dominique a total DIY bride got it right! She wore a beautiful custom made, flowing tulle skirt from Space 46, with a simple feminine white blouse from LOFT. Dominique's little sister made the silk sash she wore around her waist and Dominique used parts of that to make her own bouquet. A simple ornate Athena headband, from Urban Outfitters was the only accessory in her hair. Anthony the groom a tall handsome man wore all white, matching his bride. White fitting slacks, a white button up shirt, brown shoes and a matching belt adding contrast to his all white outfit. He was hip and masculine, with a smile full of love only for his bride. His eyes lit up every time he looked at her.
It was a beautiful wedding. They sent me one of the most heart felt thank you cards I have ever received. It made me a little teary eyed, when I read it.
VENDORS
Spring Preserves // Peachy Keen Unions // Space46 // Urban Outfitters // LOFT