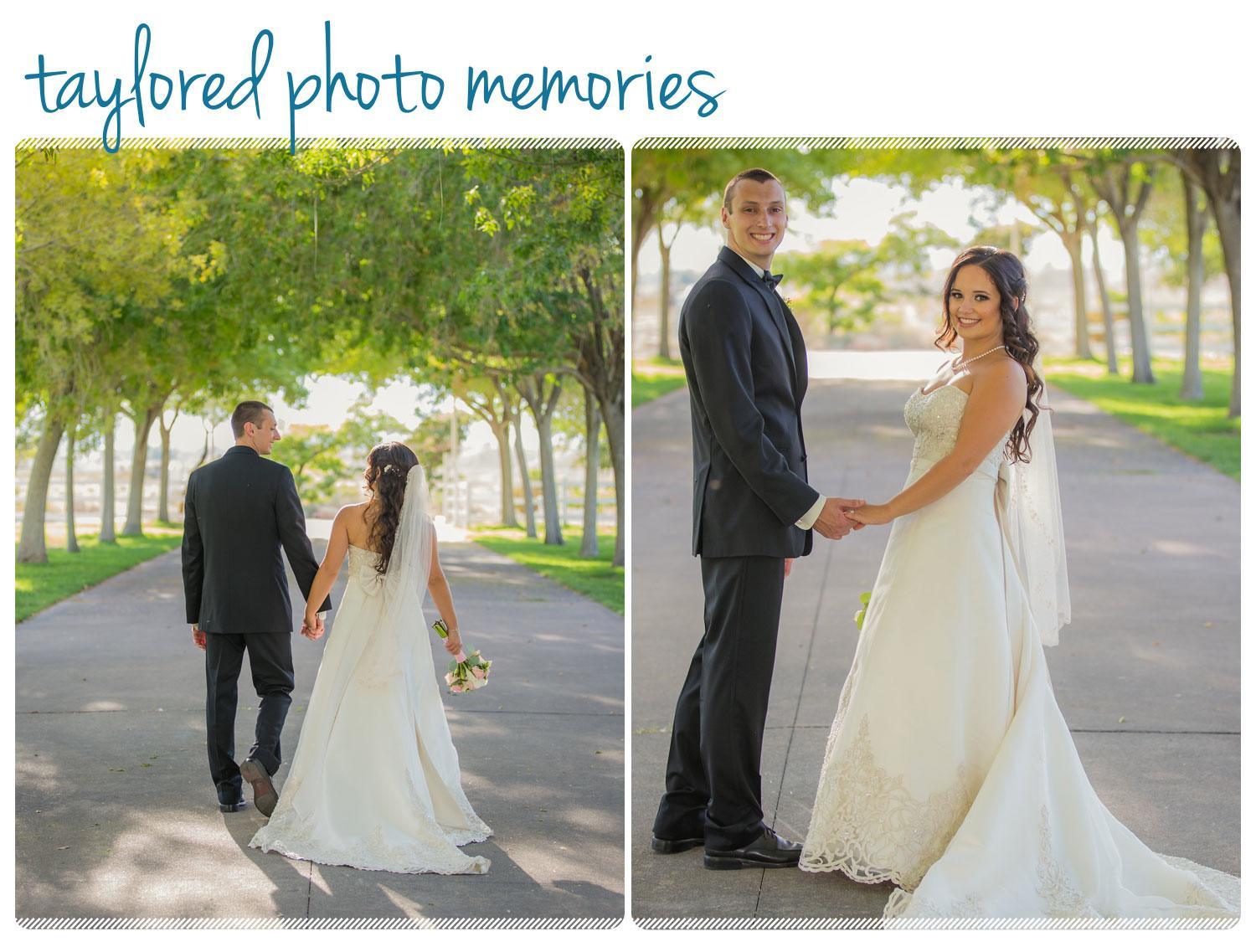 C + M chose to have their wedding at the Grove because it was a beautiful outdoor setting that was big enough to fit their entire wedding party, but still felt intimate. They thought that the venue was not only beautiful, but also affordable. The intimate wedding ceremony and reception at The Grove was well decorated. Some of the signs and table decorations were DIY, so that helped make the couple's big day even more affordable and gorgeous. All the handmade details certainly made their day extra special.
For other couples getting ready to walk down the aisle, C + M have a little advice: "Don't get caught up in the details!" Your guests won't notice the small things that don't turn out exactly as you planned, so they say to just let it go and have a great time. This couple was definitely into having a great time. The reception was full of dancing, a candy bar and a selfie booth!
Why did you choose this particular venue or location?
Affordable, beautiful venue! Great staff that helps so much, and their packages are all inclusive.
What was your vision for your wedding day?
Perfection! We wanted an outdoor ceremony somewhere that was really pretty, but not too big to make sure our large group still felt intimate.
What was your favorite part of the planning process?
Planning was hard, but the best part was probably picking our vendors.
Was anything handmade or DIY at your wedding?
A lot of the signage and table decorations.
Do you have any advice for other couples planning their day?
Don't get caught up in the details! It's easy to lose track of what the day is all about. Your guests won't know if one of your decorations didn't turn out as planned. Let it go and enjoy it!
VENDORS
Venue: The Grove
Officiant: Tim Dunfield
Videographer: Stefan Newman
Florist: The Grove
Catering: The Grove
Bakery: The Grove
Hair Stylist: Cris Lara (uncle of the bride)
Makeup Artist: Pampered Brides
Dress Designer: Alfred Angelo
Dress Shop: Alfred Angelo
Groom's Attire: Men's Warehouse
Bridesmaid's Dresses: David's Bridal