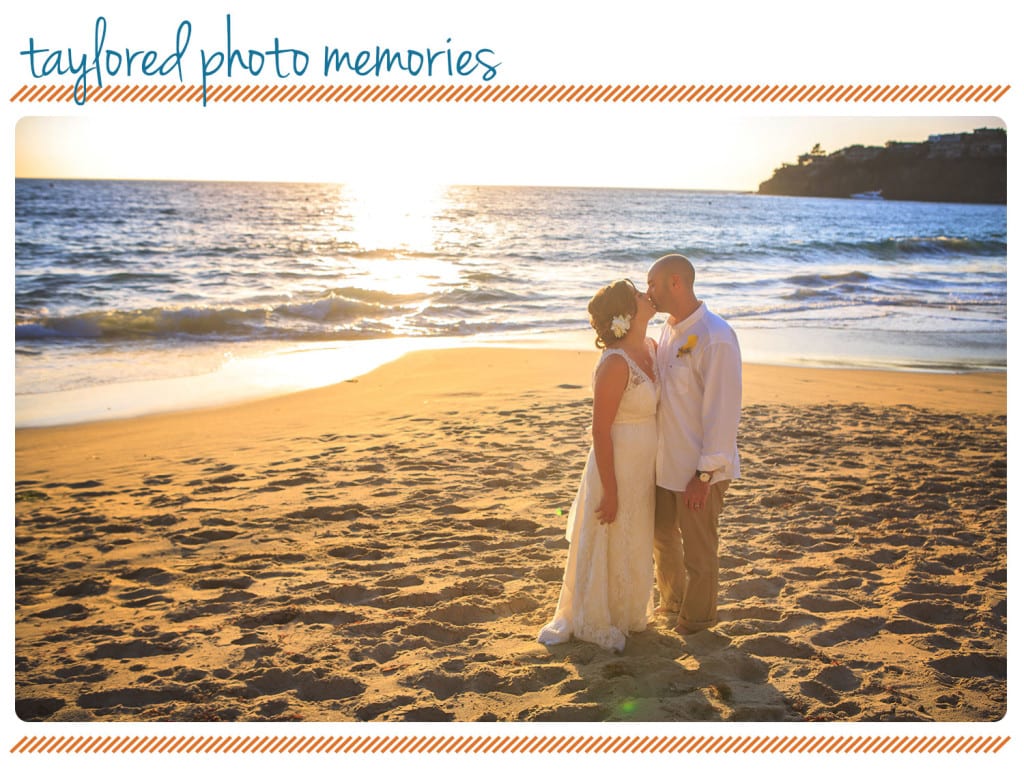 by McKenzi Taylor
Working as a wedding and elopement photographer in California and Nevada I have heard a lot of the same responses from my brides and grooms over the years when I ask them about wedding planning and their vision for their big day. Words like easy, memorable, fun, and stress-free commonly come up within their explanations. There are hundreds of blog posts out there dedicated to educating couples on how to eliminate stressors during the wedding planning process. One of the common stressors, it seems, are the presence of children. Should children be invited to the wedding? What kind of verbiage should be used on an invitation if you don't want children to attend? Will it offend any of your guests by asking them, however eloquently, to leave their little ones at home with a sitter? It's definitely a tricky business. So when I met Amber and Kevin and was asked to shoot their family-friendly Laguna Beach wedding I found their inclusive welcoming approach to guests of all ages very refreshing.
Amber and Kevin met while playing on a kickball league. They are both social, fun-loving, and are very close with their families. When it came to planning their Laguna Beach wedding it only made sense to have the whole event revolve around these elements of their personalities. They wanted an easy, memorable, fun, stress-free event, and to this couple in particular that meant including ALL of their family members. Not daunted by the amount of youngsters on their guest list Amber and Kevin embraced family-friendly activities as part of their reception. Yard games were set up and played throughout the night and a bounce house was also present providing hours of entertainment for guests of all ages. A dessert bar featuring a variety of candies in addition to the cupcake tower was provided with the kids in mind. Even with all of that hyper-inducing sugar around the kids had plenty of opportunities to have fun and be entertained without taking the spotlight away from the bride and groom.
I admire Amber and Kevin's inclusive and welcoming desire to have everyone important to them be present for their big day. In addition to witnessing an elegant Laguna Beach wedding at sunset their guests are surely still talking about all of the fun that they had at this family-friendly reception.