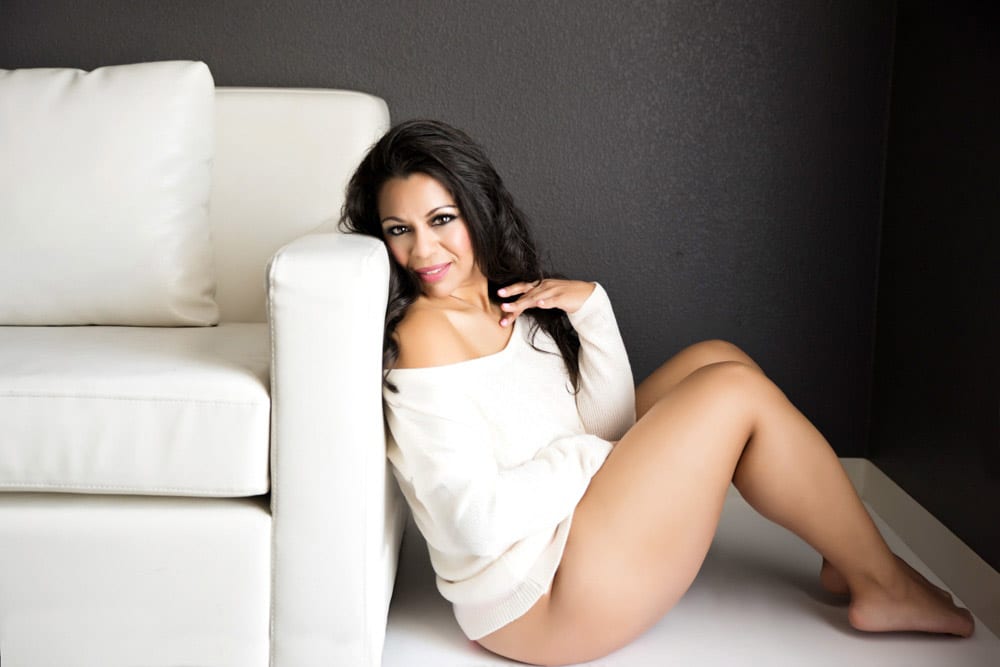 Here are some tips and tricks from Martina for how to prepare for your photo shoot!
Outfits
Bring at least 4 outfits, more choice is better than less. We have a Pinterest board with more outfits inspiration. Try to prepare all the outfits at least a week before the shoot to avoid last minute stress.
Some considerations for the shoot:
What is your style and how can you retain it in boudoir?
Would you wear something you normally would not in order to create a different look? Is there something your other half would really like to see?
Do you want to make the shoot time season-less?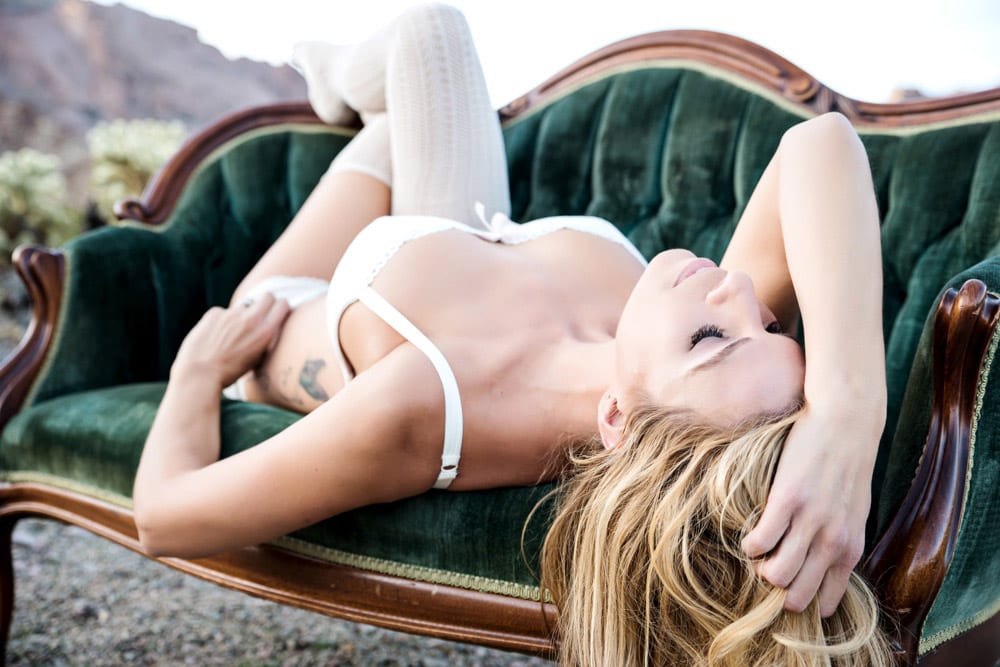 Lingerie
The old time favorite, nice lingerie, is necessary in every boudoir shoot. It will most likely make you feel sexy and the shoot will look timeless. Choose matching panties and bra, which are well fitted. Avoid patters and choose instead bright colors that will pop in the pictures or a classic black or blue.
Where to shop?
Victoria Secret ( the lingerie shop or the younger PINK brand), Savvy Lingerie, my favorite Intimissimi USA (online only in Vegas), Fredricks for something more daring, Agent Provocateur for the top end Luxury, Nasty Gal for daring and sexy, American Eagle for very nice bralettes.
Of course guards, stocking, suspenders are all an option for the ultimate Victoria Secret-model look.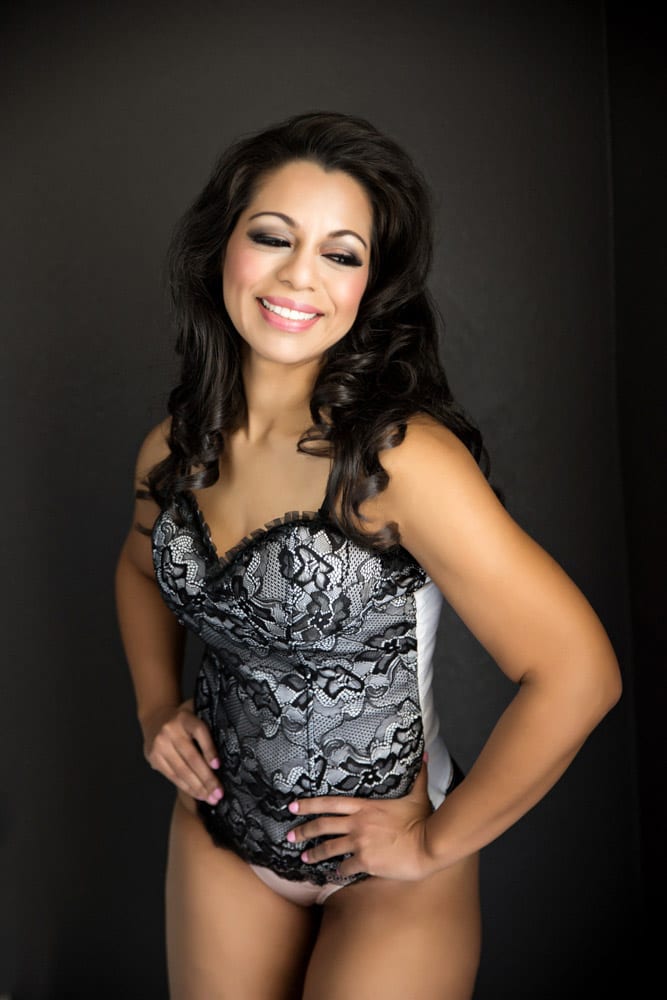 Tops
See-through tops are great to play with during the photoshoot. If you want to go for a season-less images and have a cute-sexy look then bring some winter sweaters. Some ladies like to wear one of his shirts too. If lingerie is not really your thing then panties and a tank top will work. I personally love lace tops that are see through yet not too revealing, to keep some mystery!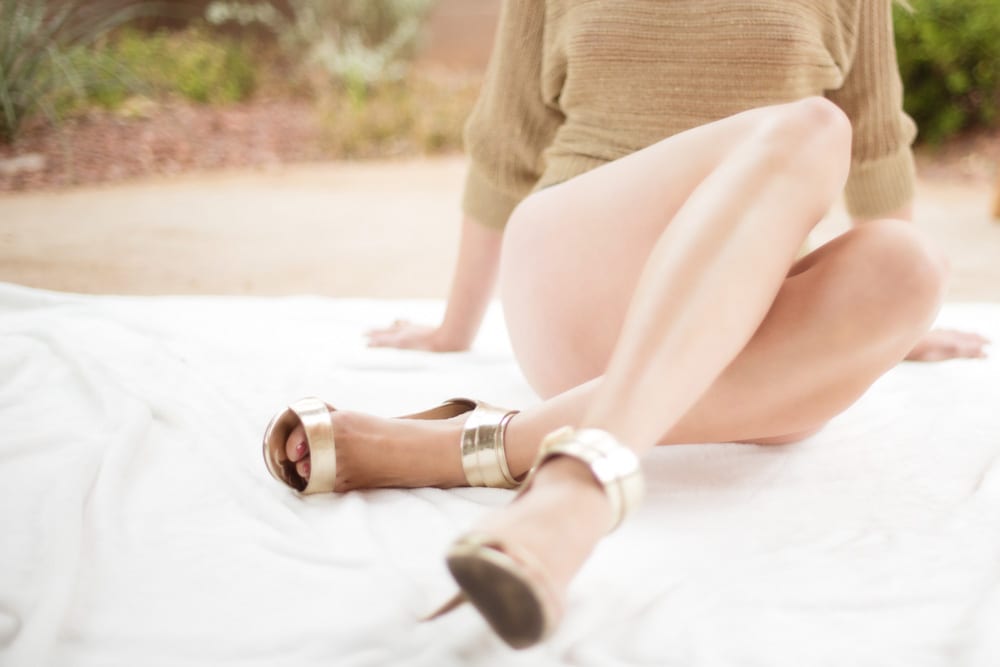 Shoes
Choose high heels that are slimming your feet and / or boots that give you length. Cowboy boots or hipster shoes are fine too or you can just do the whole shoot barefoot!
Hats, jewelry and accessories
I love to "accessories" a photoshoot. Hats, jewelry – necklaces, earrings, bracelets and rings – glasses, masks, scarfs or ties can complement very well the outfits or the naked poses. Bring a selection if you like. Don't forget your engagement/ wedding ring if you have one.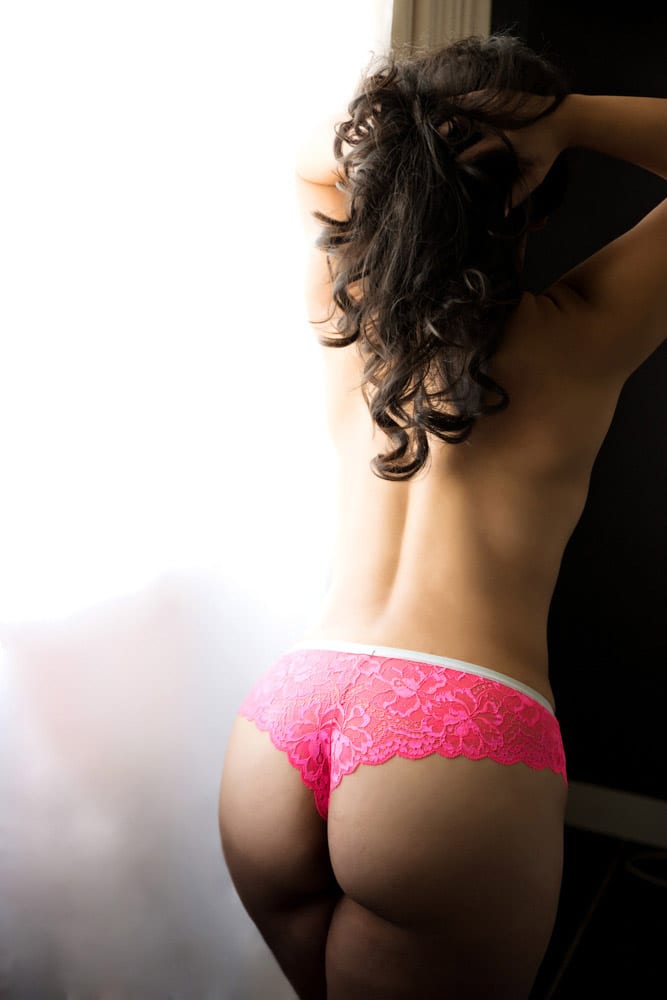 Preparation
Hair and Make up
Wash it one or two days before the shoot but not the same day. It will be easier for the stylist to work with it. Apply some hair anti-frizz if your hair is very static. Book an appointment with a salon to touch up routes and color. Avoid any drastic hair cut and color changes before the shoot.
See some inspiration for the make up here and let us know what style you prefer https://www.pinterest.com/tirzajoy/makeup-looks/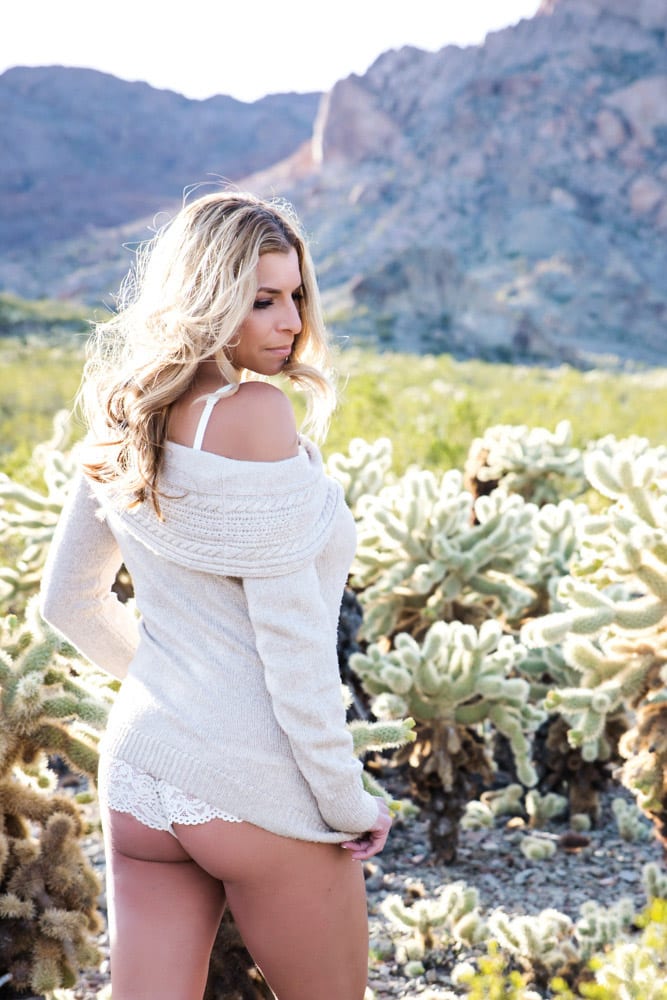 Face, hands, feet and body
If you are thinking about a facial, please have one at least two weeks before the shoot to avoid rashes.
Moistures your body before the shoot. Natural scrubs a few days before are a good idea too.
Hands and feet are an important part of a woman's image. Apply hand cream or have a man/ pedicure and apply a nail varnish of your choice, natural tones are preferable; avoid bright colors and dark nails.
If you have a tan line try to tan in evenly in natural light only!
PLEASE DO NOT APPLY FAKE TAN!
Shave and have your eyebrows trimmed a few days before to avoid red spots.
Just before the photoshoot
Come without any make up on (unless you have it done somewhere else) and with clean moisturized face and lips.
Drink plenty of water in the morning.
Eat breakfast / lunch before the shoot (being hungry during the shoot is counterproductive and often makes your stomach more bloated).
Try to get a good night sleep and do not have excessively large meals or alcohol the night before.
Checklist:
What to bring to the photoshoot:
trainers you can walk in to the shoot location
water bottle
sunglasses
a towel to rap in when you change
lip balm/ lipstick
some hair pins
Your outfits for the shoot:
lingerie
tops
shoes
hats and headbands
scarfs
jewelry
wedding/ engagement ring