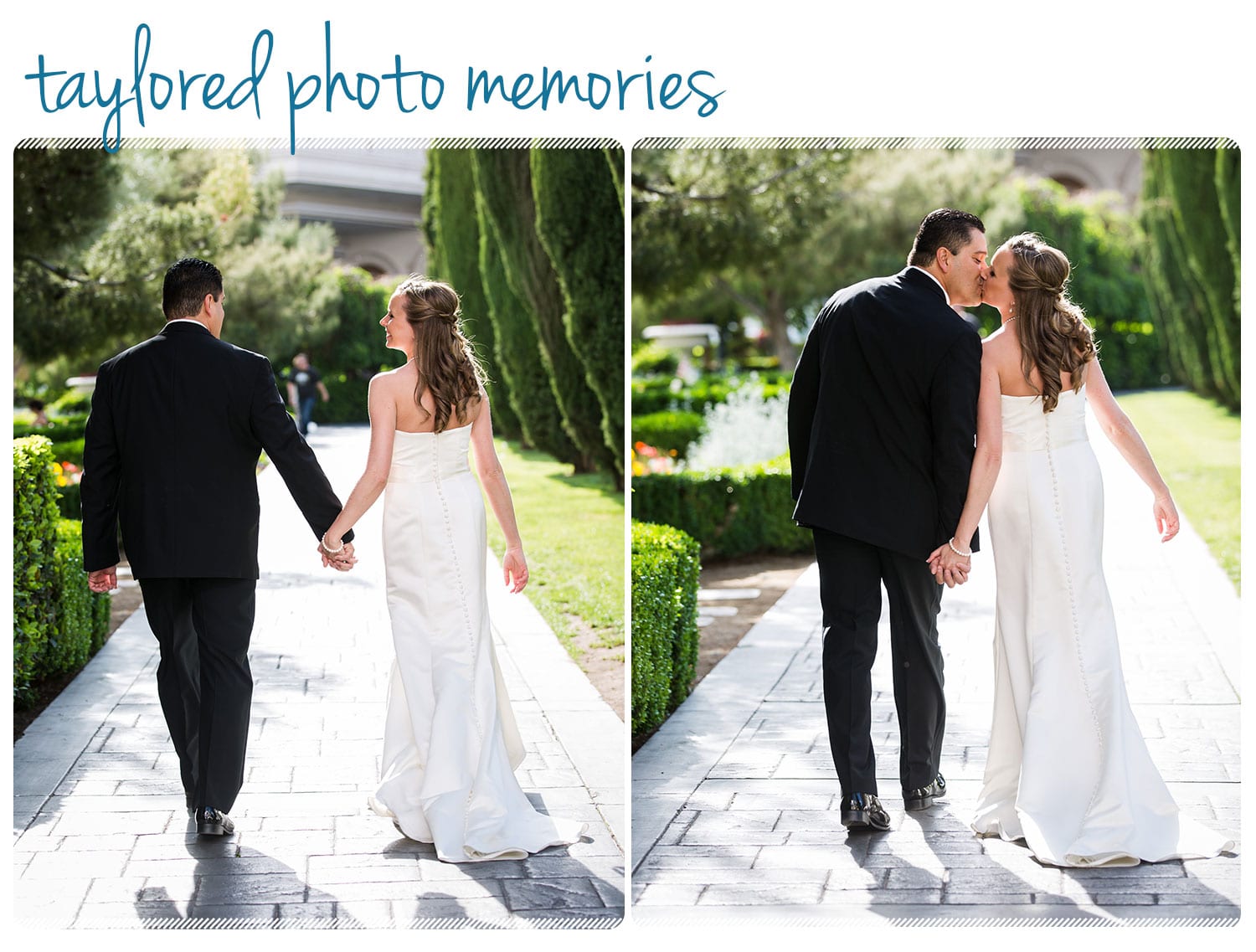 ABOUT YOU
Names: Lea and Bob Mercado
Wedding Date: 04/22/2015
Wedding Location: Destination wedding in Las Vegas, NV
TELL US MORE
Why did you choose this particular venue or location?
Both of us love Las Vegas and have visited more than 10 times, so it was an easy decision to get married there. We chose to marry at sunset at the Bella Luna Chapel inside the Stratosphere hotel for an amazingly beautiful view of the Las Vegas strip.
What was your vision for your wedding day?
We both wanted a private ceremony with just the two of us, but we still wanted some of the more traditional things that went along with a wedding such as a wedding dress, tuxedo and a wedding photographer. Since our family and friends would not be there to join us on our special day, we wanted to make sure we had plenty of beautiful photos to show them when we returned home.
What was your favorite part of the planning process?
My favorite part of the entire planning process was dress shopping with my mom and cousin. Even though we did not have a traditional wedding with traditional events leading up to the big day, I'm very glad we still were able to have a traditional "wedding dress shopping" experience. It meant a lot to them!
Was anything handmade or DIY at your wedding?
My "old" was a handkerchief that my great grandmother had embroidered.
Do you have any advice for other couples planning their day?
I will give the same advice that was given to me by our lovely waitress the night before our wedding: take time to enjoy the moments of your wedding day. Stop many times throughout the day and just take time to LIVE in the moment because every second flies by and can become a blur. Try to let go of the stress and worry and just enjoy the day because it is over in an instant. Also, having a video recording of your ceremony is well worth any price you may have to pay because after the ceremony is over you will not remember a single word that was said no matter how hard you try! 🙂 We did not do this and it is our only regret.
VENDORS
Venue: Bella Luna Chapel
Website
http://www.chapelintheclouds.com
Officiant: Rev. Ed
Hair Stylist: Bellagio Spa/Salon
Makeup Artist: Bellagio Spa/Salon
Dress Shop: David's Bridal
Groom's Attire: Men's Wearhouse