Thought it would be fun to give you a more in-depth view into the life of our main Las Vegas videographer, Matt Kuehl (check out his landscapes here)! I can personally say, Matt is a great guy to be around. He's a genuinely nice person, funny and easy going. He's up for any adventure or challenge but always proves himself with stellar customer service, dependability, and creative drive! Read on for his interview 🙂 -McKenzi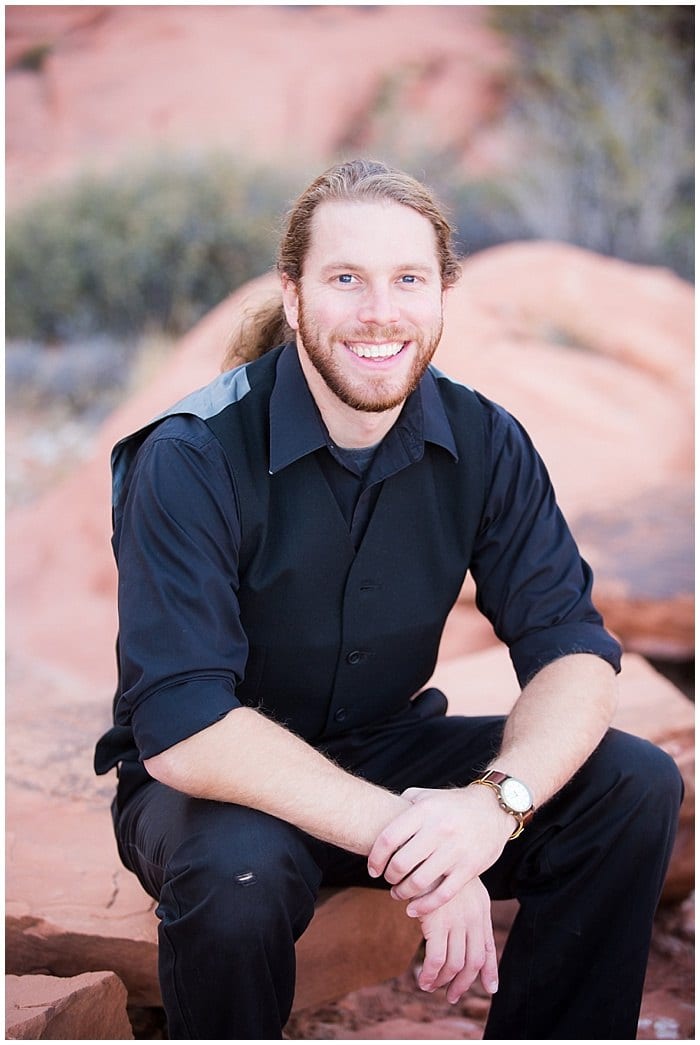 Where are you from?
I grew up in the small city of Oconomowoc, Wisconsin, (yes every other letter is "O"). Its a nice spot nestled between freshwater lakes, small forests, and dairy farmland. It's about 40 minutes West of Milwaukee, the world renown home of Pabst Blue Ribbon and Miller Genuine Draft.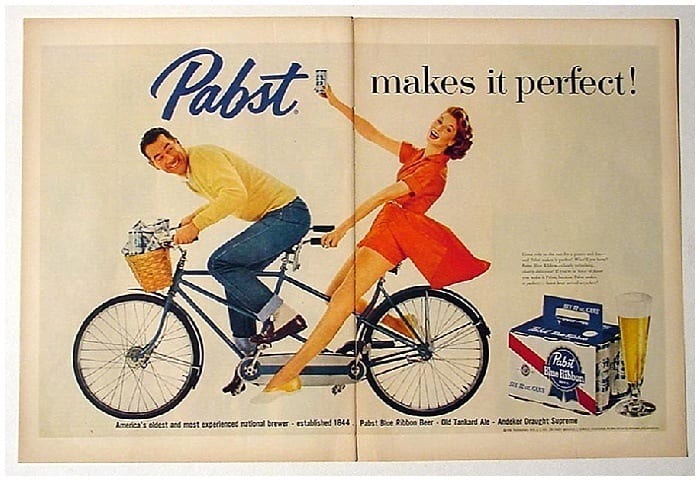 Did you play sports in HS or college?
I didn't play any sanctioned High School sports and was pretty terrible at most despite being very athletic. I spent my time training and progressing as a competitive gymnast during that time with a private gymnastics club in the area. I also was heavily involved with the music scene at the school, and played in most all of musical groups sanctioned by the school, and was a member of several of my own bands throughout my time there.
How'd you get to Vegas? Why?
I got to Vegas in a hand-me-down 1989 Buick Century station wagon. It was the chariot into the future as I pursued my goals to become an accomplished rock climber and professional photographer. I think something must have worked in my favor there, but I am still aspiring to much more. I saved up a little money and just had to travel west. Perhaps I was a little inspired my Kerouac, if only he was a climber.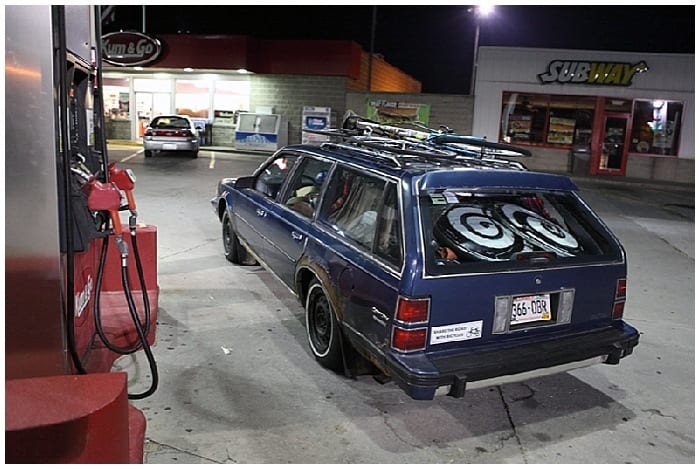 Favorite childhood memory
One of my favorite memories is picking up my Dad's 35mm camera as a kid and walking around the yard looking through the lens at the grass and other miscellaneous yard items. Eventually, I found a Rototiller, and upon exploring it I burnt my hand on the still-hot (but not running) engine and had to go the hospital. That's how I remember it at least. Learning how to ride a bicycle was pretty awesome too, I still love riding bikes. I was a pretty rambunctious kid though so it'd probably be best to ask my parents for the nitty gritty.
Favorite Thing about weddings
My favorite thing about being a Las Vegas videographer and weddings is seeing everyone come together to celebrate the new and old, all together at once. I can really relate to the emotions, even with people I just met that day, because it is such a common bond and is very human. I can always see a common thread. I feel lucky to have an opportunity to document these interactions and spontaneous moments, and it feels like a gift to be able to show people this through my own perspective. I also love the dancing, please more dancing!
What do you do for fun?
I spend a lot of my free time Rock Climbing, and I love going on big adventures and pushing myself to tap into mental and physical spaces that I have never been before. Sometimes it's scary but its always rewarding, even if not immediately evident. My driving passion for climbing as always been Big Wall climbing, and it still amazes me and boggles my mind.
I wish I could do it more often, but several times a year for the big missions is usually exhausting enough. I also love roaming around the wilderness with no set destination or objective. The camera is a great companion for discovery.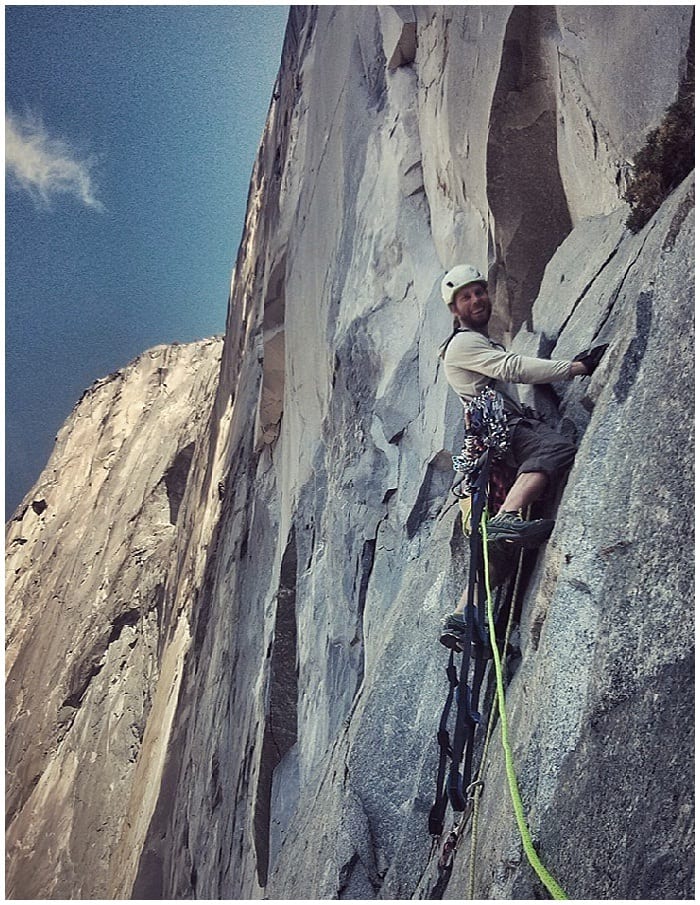 Have you won any awards?
I won several awards through my days as a competitive gymnast, but don't really remember what for or how often. I was never as competitive as the others and to me, it was just a personal challenge that I enjoyed. I did win a "Most Valuable Musician" in a Jazz ensemble once in a state competition, I played the Bass. I also won "Best in Show: Photography" in college for my Senior Thesis exhibition on Ice Climbing. That was a very encouraging way to graduate. For silly ones, I did win a "Best Mustache" contest once but I think that was a fluke.
Do you have a passion project you are working on?
I think it many ways I can't escape my passion project, its mostly just never giving up what you're passionate about. For me, a part of this focus now is just showing my viewers a new way of seeing, and thinking about their surrounds. I like to use nature (or the natural occurring) and photography as a medium for this. I love working with nature because it can't (or shouldn't) be controlled. It encourages you to discover whatever it is you are looking for in a world that already exists if only you can see it for what it is, or perhaps, what it isn't. I guess I like to work in a realm of Abstract Realism if that's even a thing. As an example, I have been on a search for naturally occurring portraits in nature. It has been very challenging but represents seeing things "for what they aren't", quite well. This could be a chuck of rock, or it could be a portrait of an ancient human with a story to tell. I want to help people see the latter in their surroundings.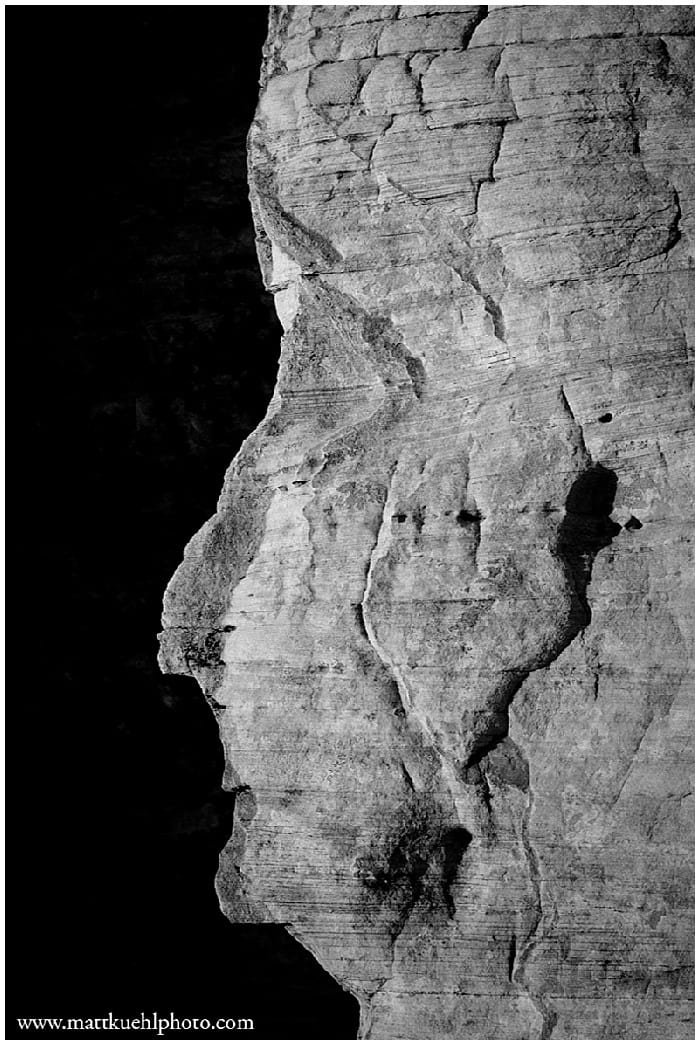 I also like to shoot double, triple, or even more exposures at once in camera (no photoshop) in a way of portraying the possible emotions while coexisting with the naturally occurring. I suppose at times this is also along the same lines as Abstract Realism.
Here is a self-portrait that I think represent this well. I am always hoping to find a depth in seeing beyond what is immediately observed. It's kind of a shame this is a photo of me, but it did help me abandon control of how the camera viewed it's user.