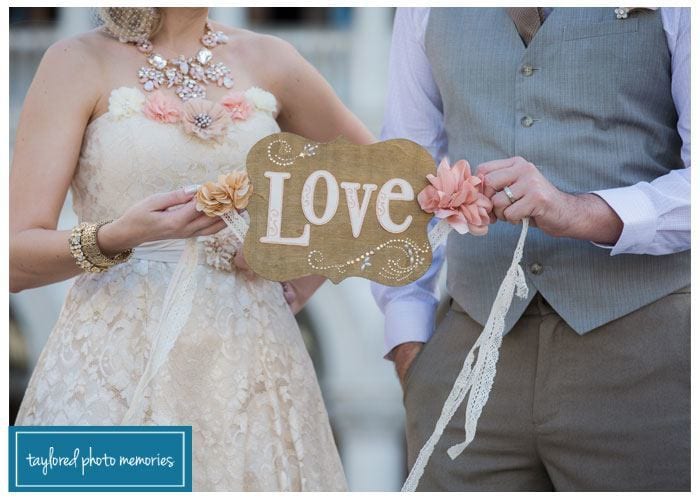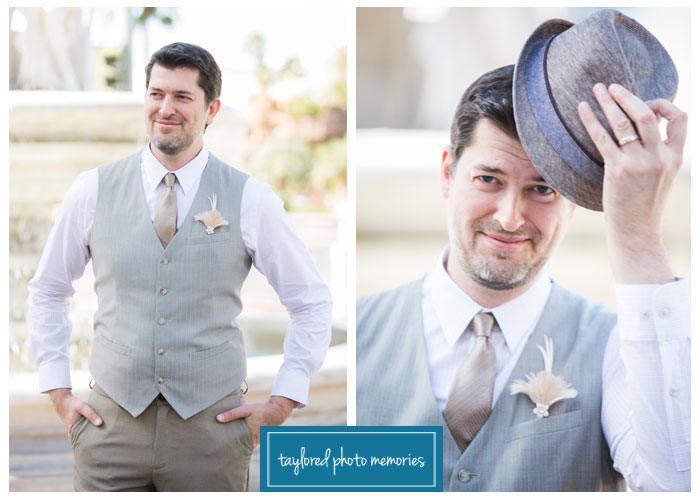 I'm finally getting around to blogging this amazing session from last year! I'm so nostalgic when looking at these amazing photos from such an adorable couple!
I asked them a few questions about why and how they decided to do their 5 year vow renewal in Vegas!
How long have you two been married?
It's been 5 blissful years – sounds cliche but it's actually true  =)
Where was your wedding held? Can you describe it?
We were married at the Churon Inn in the vineyard. We are a Christian couple so a wedding seemed so natural to be held in a vineyard with all it's biblical significance. It was an intimate setting with a total of 10 people. We are both from different states and didn't want stress to enter into our union, so we kept it simple – parents and closest friends. I was able to focus on lots of small details for our ceremony and reception that a lot of other brides have to leave to a wedding planner. I can honestly say I enjoyed every single day of planning! We had a harpist play while I came down all the stairs, through the vineyard, to the ceremony site. We then sat down to a 7-course meal with our loved ones all at one table and enjoyed one another for 3 hours. It was so wonderful!
What made you two decide to do your renewal in Las Vegas?
A year after we got married, we decided to have a vow renewal every five years in a different location. Our wedding was such a quiet peaceful event that we wanted to mix it up with our first renewal. Las Vegas is the premiere place to mix it up!  ha ha ha
Tell us about all the items you created yourself?
The dress accents, the signs, etc.  I get inspiration thinking about what our photos might look like, so generally I work backwards. I think what am I trying to portray from my event – glamorous, romantic, earthy, etc. At first I thought Las Vegas is all about bling, but once I started thinking about what that would translate into a photo, it didn't really seem right for my husband and I. I researched wedding trends and vintage was EVERYWHERE. And I could actually see that be translated into photos. So after I bought my dress, I created a bouquet with vintage findings, vintage lace, and fabric flowers. That then became the piece that spawned all the other ideas because I was so happy with how it turned out. I needed my dress to match my bouquet, so it received embellishment, which then had to match the birdcage veil. I like cohesion. Then I already had my creative juices flowing and wanted to add a timeless sign into some photos. I didn't want it to be dated with some catch-phrase or an actual date/year, and I thought "Love" actually is timeless.
What inspired you to create a styled shoot, like this with these items?
There is love in the details, as any DIY person will tell you. I lead such a busy life that I enjoy taking quiet time to put love into something that will make a difference. It doesn't matter if other's don't notice, I do it because I notice. Photos are really a snapshot of one's life captured in time forever, and that's something well worth putting some love into. Las Vegas has such a rich history, so once I decided on the vintage theme my next thoughts were "Studio 54." I honestly believe that if you are going to do something, you should put all your effort into it or walk away to do something else.
Why do you think it's important for couples to renew their vows?
Every couple needs a loving reminder, just for the two of them, why they fell in love and got married in the first place. Life often gets in the way and time passes so quickly that couples forget those things about their spouse that they once loved and doted on. Couples need to keep one another a top priority. There's no better way to remember that by having a vow renewal ceremony. To tell each other, before the minister and God, that you love this person above all others and rededicate yourself to them.
If you could make some recommendations to couples planning to renew their vows or plan their wedding in Las Vegas, what might that be?
Pick a spot of Las Vegas that speaks to you as a couple, and start drawing your inspiration from that spot. If you do that in the very beginning, it will give you a foundation of how you want things to look and set the tone of your wedding or renewal. Arrive at least 24 hours ahead of time to get settled so you don't feel stressed as you get ready for your big day. Plus that gives you time to discover if you've forgotten anything that you really wanted to have with you. And book McKenzi, in advance, to capture your day perfectly 🙂
Tell us about your non-profit
My non-profit was started in 2014, Pink Pixie Inc. a 501(c)(3) organization. We originally started the organization as a for-profit, in 2007, that would donate proceeds to women's shelters. After volunteering in these shelters for over 8 years, I realized there was an important component missing: shelters aid in the help of housing, job skills, and job interviews but they don't teach you about how to manage your money once you actually have a job and are on your own. So instead of being for-profit and donating to non-profits, we became the non-profit and refocused our vision. We work with only women, to educate them on household budgeting, general finance, and biblical finance. Once our foundation classes are taught and understood, our women move into one-on-one financial counseling for their specific situation. We meet with them every two weeks until they have moved out of the shelter and into transitional housing. Sometimes that process takes more than one year. Once they are in transitional housing they are able to call us at any time for additional financial counseling and budgeting help. We also offer personal mentoring and spiritual counseling. We take a lot of one-on-one time with each woman to ensure that she is being fully equipped to succeed. Our goal is to break the cycle of homelessness from generation to generation and empower women who need to overcome crisis circumstances.