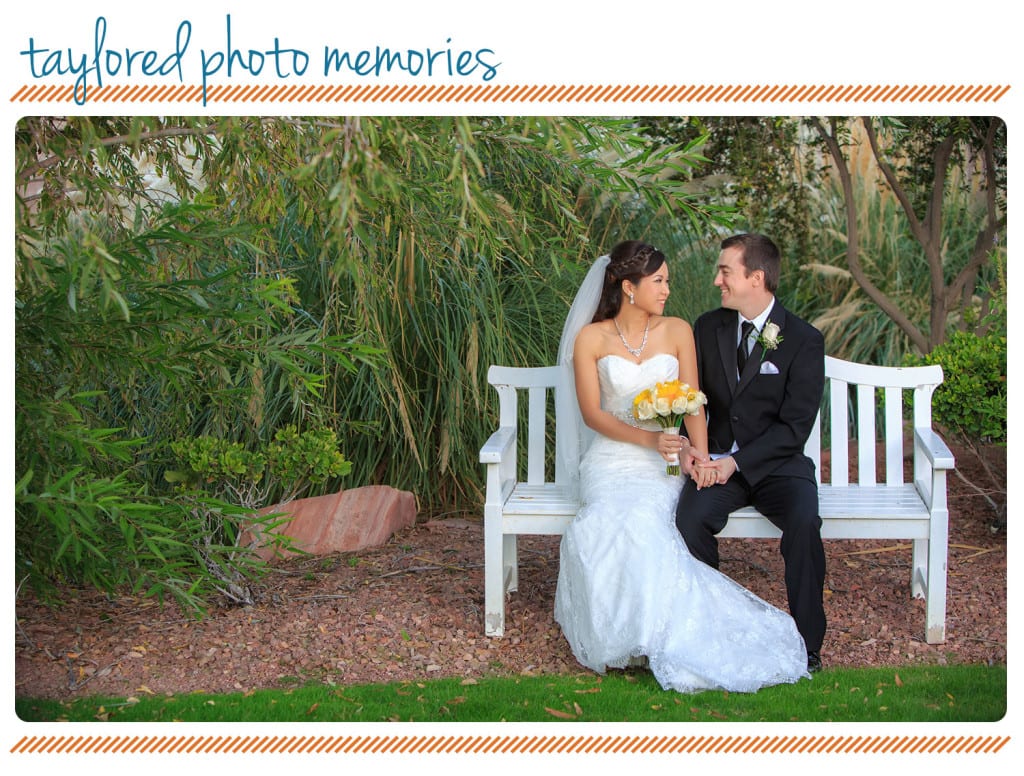 by McKenzi Taylor
Most people would assume that when it comes to wedding planning that the bride holds the reigns as the authority when it comes to making the big day decisions. Dresses, colors, venue, flowers…these are all things that a typical bride will most likely have an opinion on. Having witnessed hundreds of weddings working as a wedding and elopement photographer throughout California and Nevada, I know first hand how much work goes into planning a wedding and that there are a ton of little details to be attended to. And although I believe in a divide and conquer mentality myself, I often tend to generalize along with the masses and assume that my brides were the ones spearheading the wedding planning process. You can imagine my happy surprise when I learned that a couple that I recently photographed, Tina and Kevin, decided to put the groom in charge of planning.
Kevin admits that he is super organized while Tina is more free-spirited. So while Tina's Las Vegas wedding planning focus was on international travel arrangements to get her friends and family from Taiwan to Las Vegas for the big day, Kevin took some of the work and stress off her plate by being the person on point for the other preparations. He was primarily in charge of contacting vendors, venues, and setting up appointments. This being said, Kevin encourages other grooms who are wedding planning to keep their fiancés informed every step of the way. Kevin says that he was happy to share with Tina the conversations that he had with vendors and venues in order for them to make collaborative decisions. Tackling minor tasks like dropping off checks together ensured that neither of them felt left out and Kevin says that doing these small things as a couple kept them close throughout the entire wedding planning process. He encourages other couples who are in the middle of wedding planning to trust their vendors/professionals who pull off events at this scale all the time. His advice is to stick to your decisions and try not to micromanage the wedding because the stress is not worth it. The little frivolous stuff like napkin holders and chair covers isn't going to be remembered anyway.
So what's the best decision that Kevin made while planning their wedding? He says that keeping the guest list around 100 people and having an open bar made for an even more fun and memorable night. I can't help but agree, people love free booze. And having a videographer present didn't hurt since Kevin and Tina both agree that the night flew by and they feel like they missed some things during the reception because they were busy talking to everyone.
I have to admit that it was pretty fun for me to get the groom's perspective on wedding planning and I was touched by these insightful words from Kevin. I admire a man who is super organized and who is not afraid to jump in alongside his fiancé to plan an event of this scale. Congratulations Tina and Kevin – the kind of collaboration and communication that you demonstrated while planning your wedding together is inspirational and I am sure that you will have a long and happy marriage!
VENDORS
Wedgewood Wedding and Banquet Center / Officiant: Wanda Tracey / Freed's Bakery / DJ: Matt Murphy / Men's Wearhouse / Exotic Florist