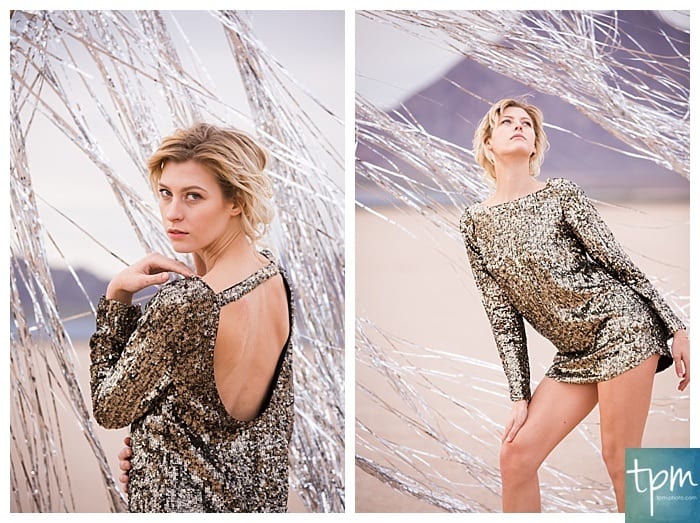 1. Where did you get the idea? How did it come together?
The idea started with a few disco balls I found outside one of the event venues I just had delivered some vintage furniture to. The idea came organically (like most of my work). I started thinking of how the smooth surface of the disco balls would look against the rough texture of the desert, and it all developed from there.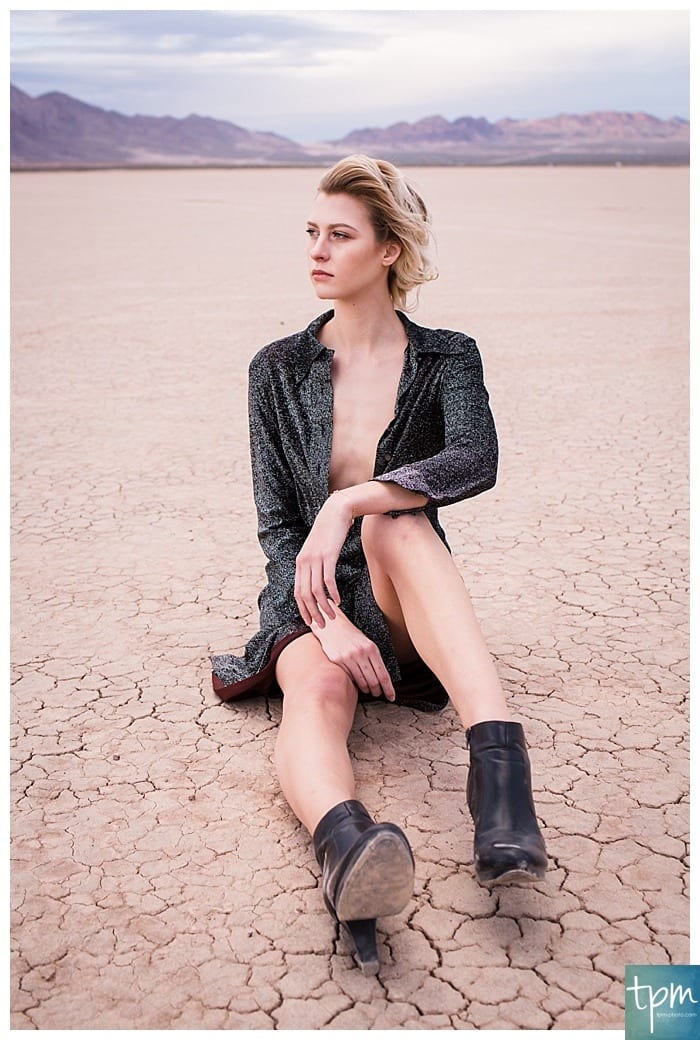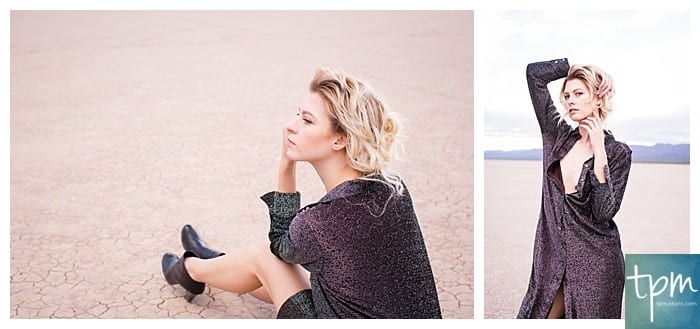 2. What did you want to convey?
I wanted to play with textures mostly. I wanted to work with contrasts -smooth vs rough, richness vs stark, darkness vs light.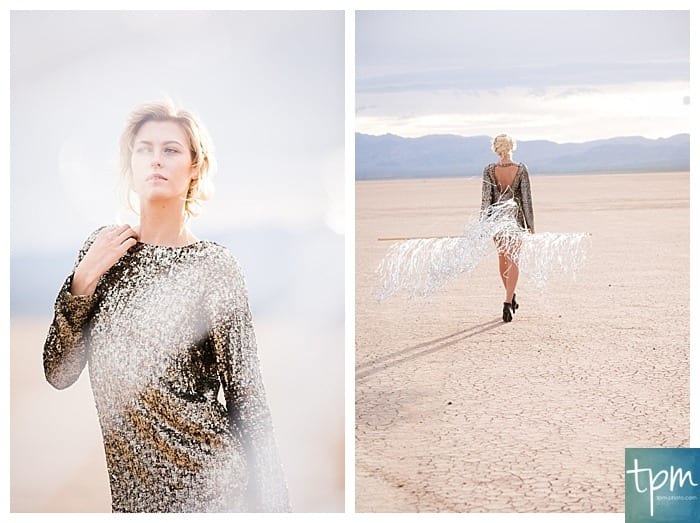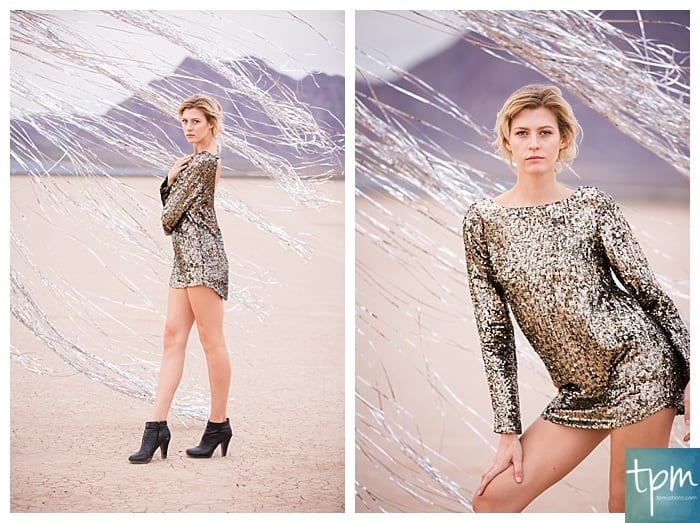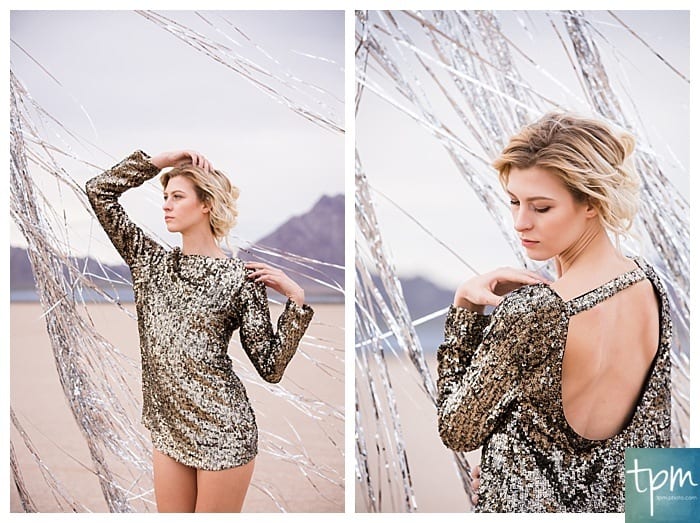 3. What do you love about the end result?
I love everything about the end result! We had some difficulties, like the strong wind at the beginning of the shoot, but that made us be even more creative. The shoot portrays everything I was envisioning.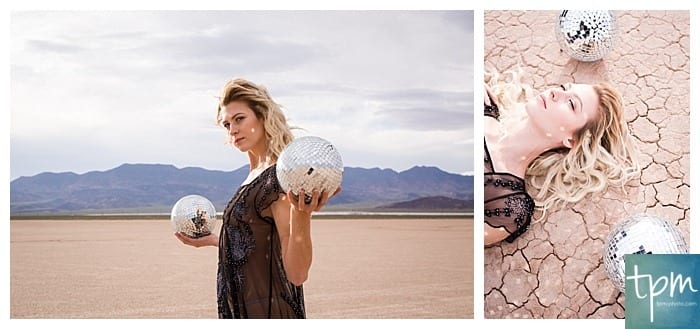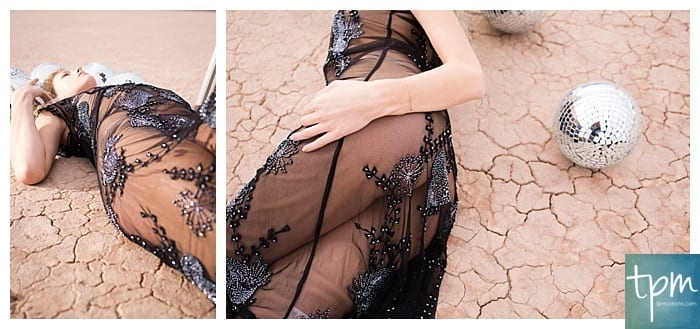 4. Advice for anyone planning a styled shoot?
Develop your idea first, choose the people you want to work with carefully (they usually come up with ways to enrich your vision), have fun! This is the time to let your imagination run free without constriction.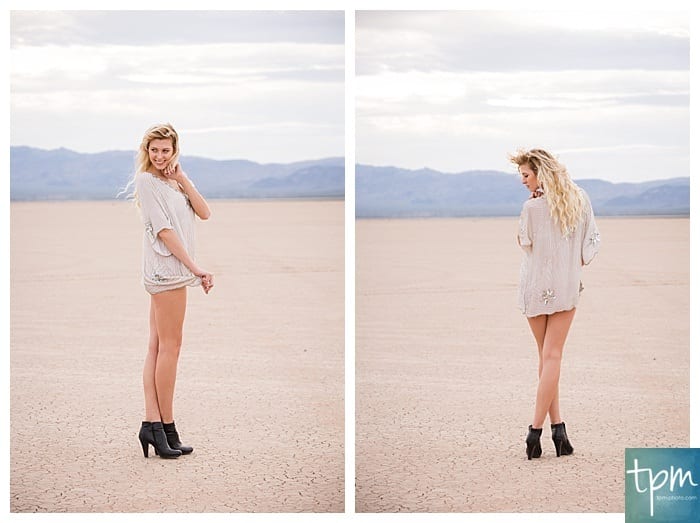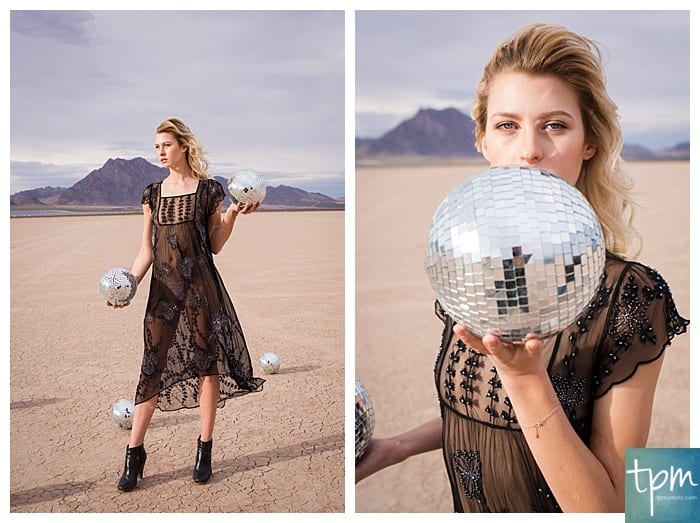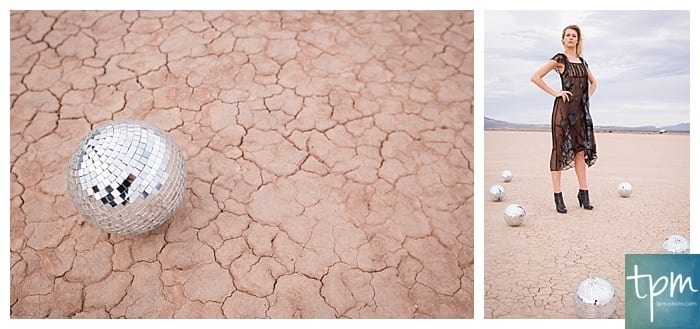 5. any thing else you'd like to add?
I just want to thank the amazing team of women for making my idea come to life! They all rock!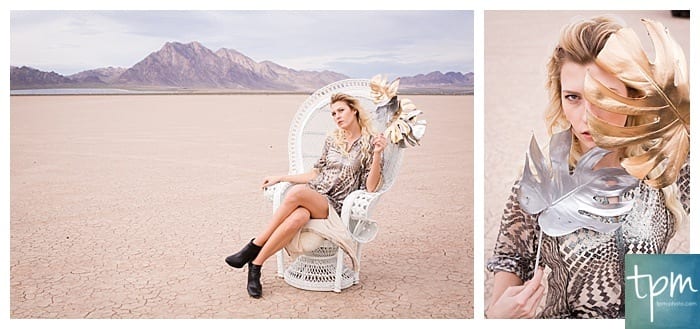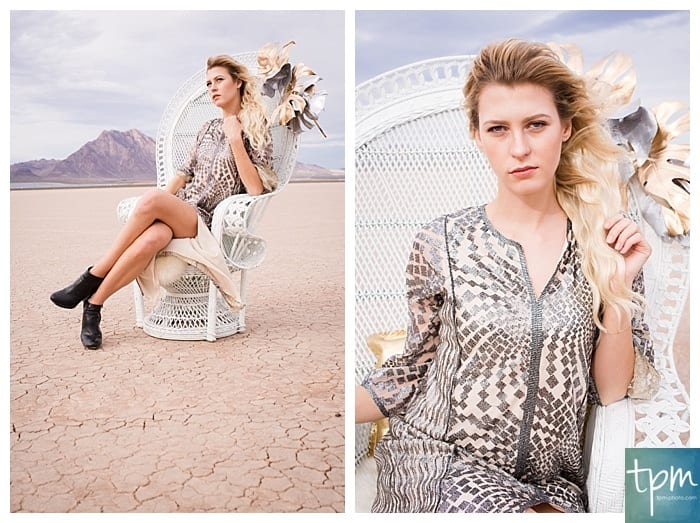 Concept, Design, and Styling:
Photographers:
Hair and Makeup:
Model:
Assistant Stylist: