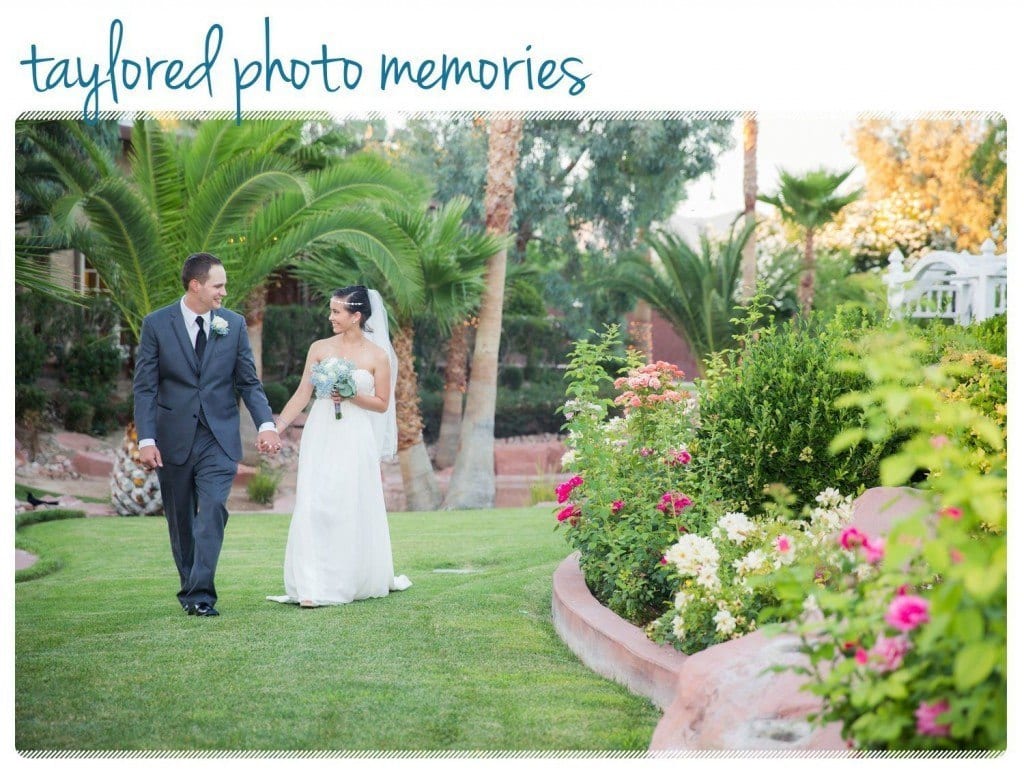 T + R are Las Vegans who decided to stay local for their intimate wedding ceremony. The outdoor wedding showcased the bride and groom, as the aisle and arch weren't overly decorated. The outdoor wedding at The Grove Las Vegas was heavy on the romance, but had a soft mood. They also loved that the ceremony still felt intimate.
After the ceremony, the couple and their guests enjoyed the reception, also at The Grove. The bride immediately fell in love with The Grove, so it was the perfect location for both the wedding and the reception. The centerpieces on all the tables DIY and both simple and elegant.
Why did you choose this particular venue or location?
It's outdoorsy. Very beautiful with green grass and green trees; also it is intimate.
What was your vision for your wedding day?
My vision was for my wedding was to be romantic and intimate.
What was your favorite part of the planning process?
My favorite part of planning was finding a venue. Going around seeing all the different venues and immediately falling in love with The Grove right when I walked in.
Was anything handmade or DIY at your wedding?
The aisle decorations and center pieces were DIY.
Do you have any advice for other couples planning their day?
Try not to stress. It is very easy to get yourself worked up about the thousands of things that need to be done, but just take a deep breath and it will all come together. Even if it doesn't, you won't care when the day finally comes! Haha
VENDORS
Venue: The Grove
Officiant: Buddy
Planner/Coordinator: Donna
Videographer: Taylored Photos
Florist: The Grove
Catering: The Grove
Bakery: Couture Cake
Hair Stylist: Jaime Cutter
Makeup Artist: Hairz by Melinda
Dress Designer: Galinda
Dress Shop: David's Bridal
Shoes: Toms
Groom's Attire: Black by Vera Wang
Bridesmaid's Dresses: Vera Wang