By McKenzi Taylor
Palm Springs is a beautiful landscape of style, luxury and unparalleled recreation. Whether you want to dine at a charming and delicious restaurant, spend the day at an exquisite spa, or shop in one of the chic boutiques – Palm Springs has it all and then some. These are just some reasons why Danae and Josh fell in love with the desert town and decided to have their Palm Springs Wedding in a beautiful home they rented for the occasion.
I'm reluctant to admit this but when I walked through the door I literally cried. Guests sometimes cry during the ceremony but crossing the threshold of the event?! I could tell so much work and thought had gone into this occasion and it choked me up a bit. I was so excited that I was going to be part of this fun, exciting and special day. And the fact that it was a DIY Simple Desert Wedding would make it all the more memorable.
Danae and Josh met while attending college in Long Beach. This location was so special to them that Josh made the rings himself with the coordinates of the location they met. What could be sweeter than that?
I actually met Danae years earlier by chance when she was doing some work for another photographer in Dana Point, California. Lia (Lia Portrait Design) was serving as my unknowing mentor and I met Danae briefly in Lia's home studio. Years had passed and Danae had become my Facebook friend and then she popped the question that's music to my ears: "Will you photograph my wedding?" I was stunned since I know artists Danae and Josh probably knew many qualified photographers – and they picked me! What an honor.
Soon we had a fun and spontaneous engagement session at Joshua Tree and I knew that any occasion they planned would be filled with fun people and lots of laughter. And I was right. As you can see from the photographs, this creative couple knows how to throw a fun Palm Springs Wedding! They truly love and honor their friends and family and made sure they had the best time possible.
Next: Check out all the awesome details from this wedding next week!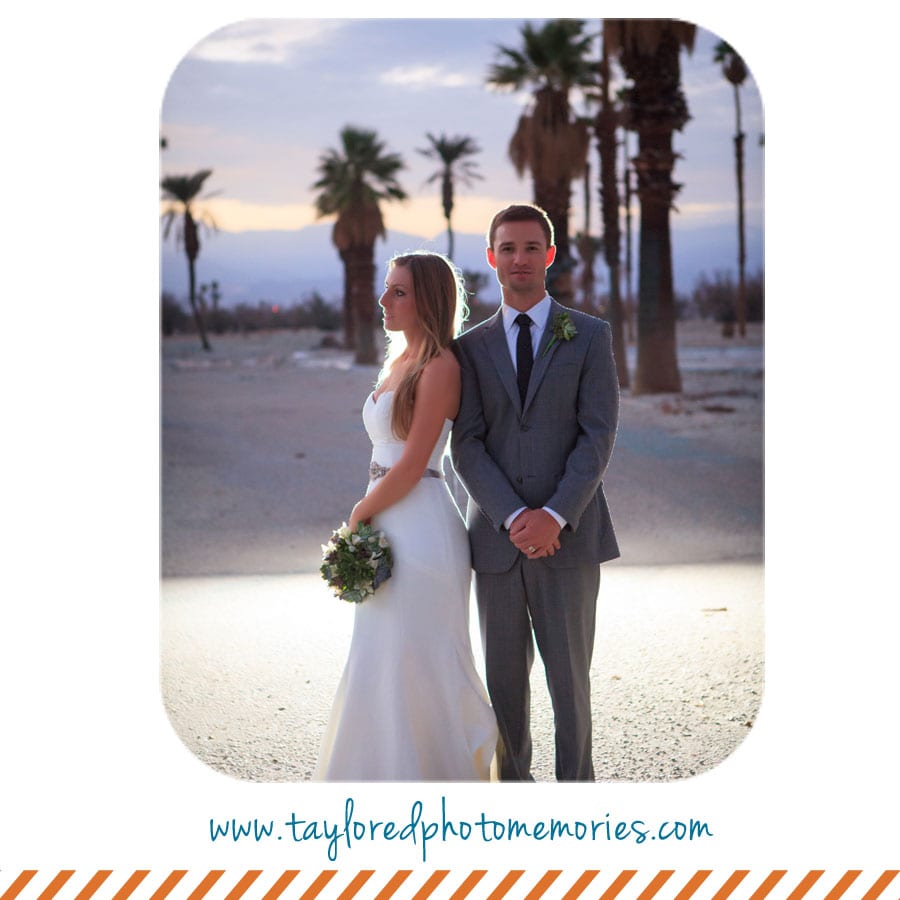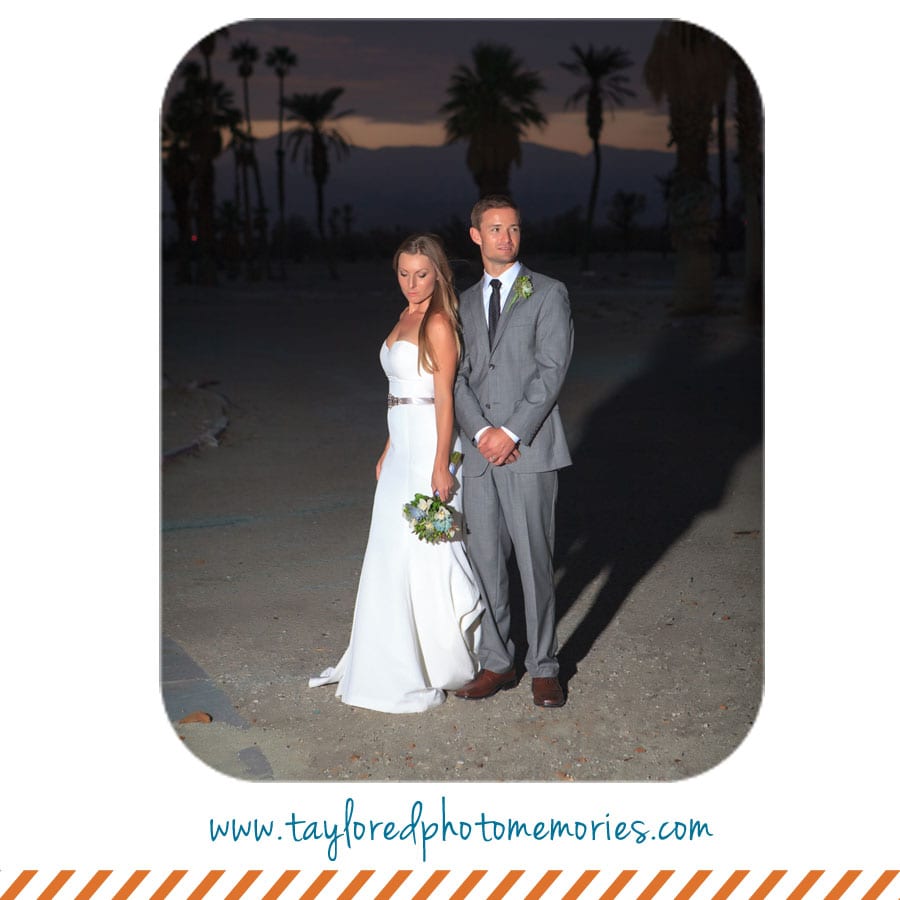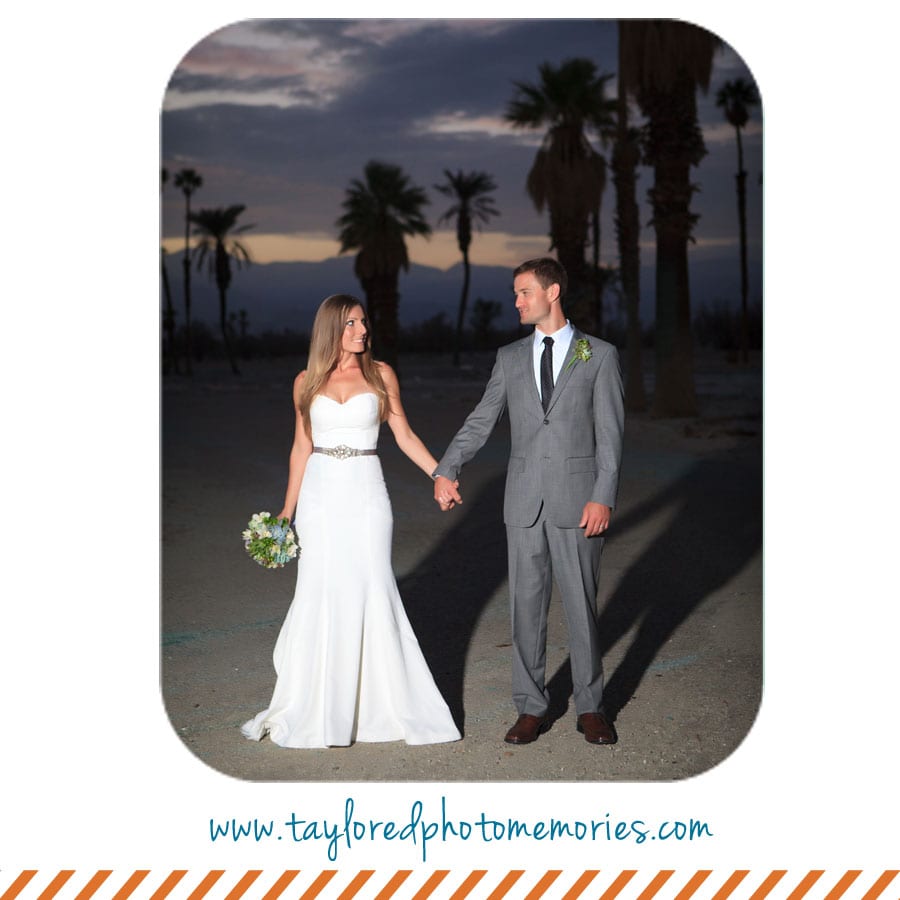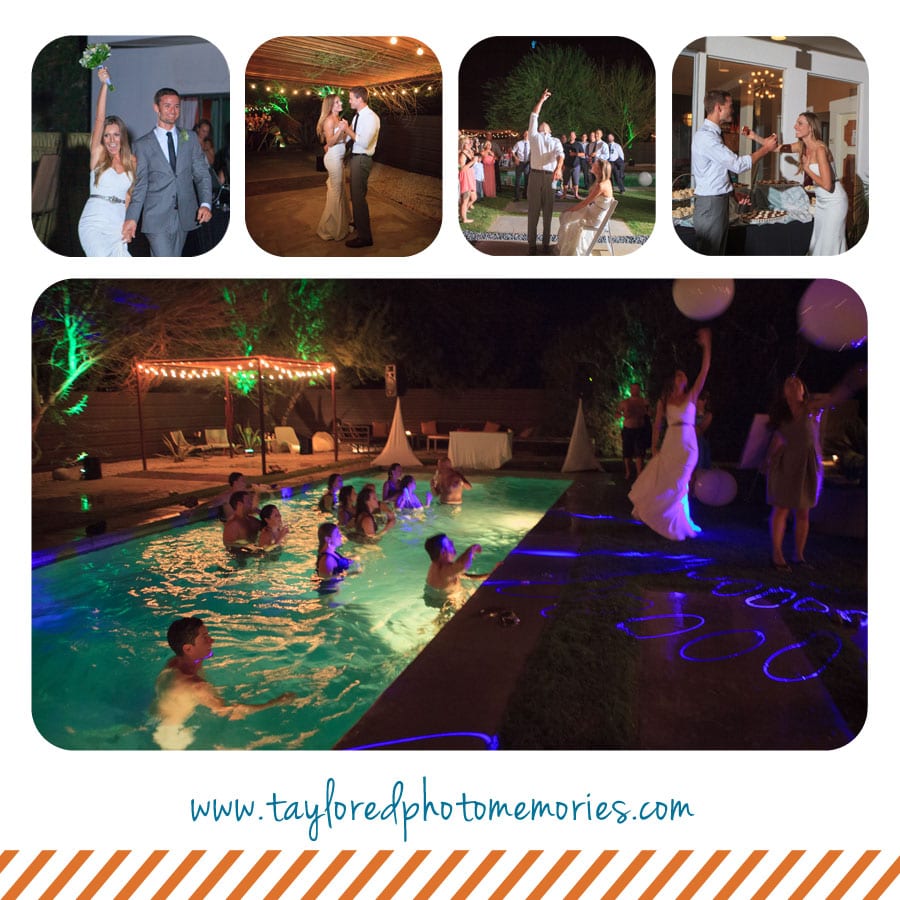 Venue: Casa Verona, Palm Springs, CA
Wedding Coordinator: Panache Events
Photographer: Taylored Photo Memories
Officiant: Will Wilson (Danae's dad)
Florist: Arrangement Gallery Florist 
DJ: Potter Productions
Makeup Artist: The bride
Hair Stylist: Scott at Salon 119 in Palm Springs
Cake: Cupcakes and Rice Crispy treats made by the couple's family
Catering: Rasta Taco
Videography: Back Alley Brigade
Dress: Nicole Miller – Faille Trumpet Gown
Veil: Royal Accessories in LA's fashion district.