It's with great pleasure that I get to blog about this Red Rock Country Club wedding shoot I did with some fantastic vendors recently! We photographed an epic dress, amazing hair & makeup at an awesome venue — Red Rock Country Club.
My style is generally more vibrant and colorful, so I wanted to branch out a little bit for this shoot and offer a collection of black and white images. Even while photographing this session, I had to constantly think about a new direction and challenge myself so that I could grow as a photographer! It was so fun and I can't express how important it is for me to do photo shoots like this when I get a chance!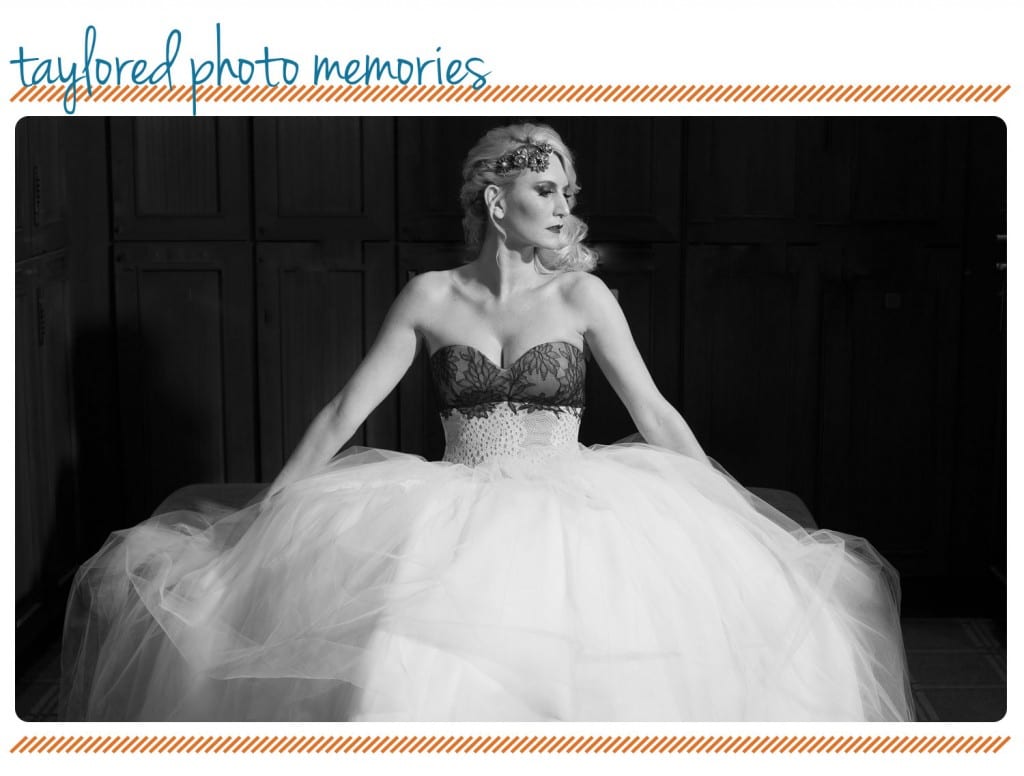 As you can see, our model — Deana fits perfectly for this style and is so gorgeous. Deana was beyond easy to work with. She has a sense of humor, enjoys a little adventure and totally went with the flow for this stunning shoot. I'm so happy she was willing to participate and let us make all the calls for inspiration!
We were lucky enough to secure a gorgeous Vera Wang dress from Couture Bride in Las Vegas that shaped the style of this shoot. Once I saw the dress, I thought it was likely the most unique and photogenic dress I have ever seen. There are so many times I see a dress hanging prior to the bride slipping into it and it never looks quite as good alone. This dress, on the other hand had it's own personality. It was sleek, stunning, eye-catching as well as fun and full of personality. It's kind of funny to describe a piece of clothing this way, but it really did strike me!
And of course… I can't forget miss Bianca from Amelia C & Co! She's a genius when it comes to hair and makeup. She is creative and pulls unique ideas out of thin air. I can tell that she'd be a perfect artist to hire if you didn't have any idea what you wanted to do for your wedding day. She'd come up with something for you that would fit your style, your face and your look. Without a doubt a true talent in makeup and hair! Not to mention she's a real listener. If you have a concept you're ready to work with, she'll be all ears and go with it!
Red Rock Country Club is a great location for a wedding. With it's setting being so close to the canyons in Las Vegas (yes, we have stellar outdoor opportunities in Vegas too!) it's no surprise that the venue has a gorgeous backdrop. The lush green of the landscaping provides a beautiful contrast to the arid desert views! The natural lighting inside the Red Rock Country Club is also top-notch and allows for natural, clean and even light to filter through!
Model: Deana Bickler