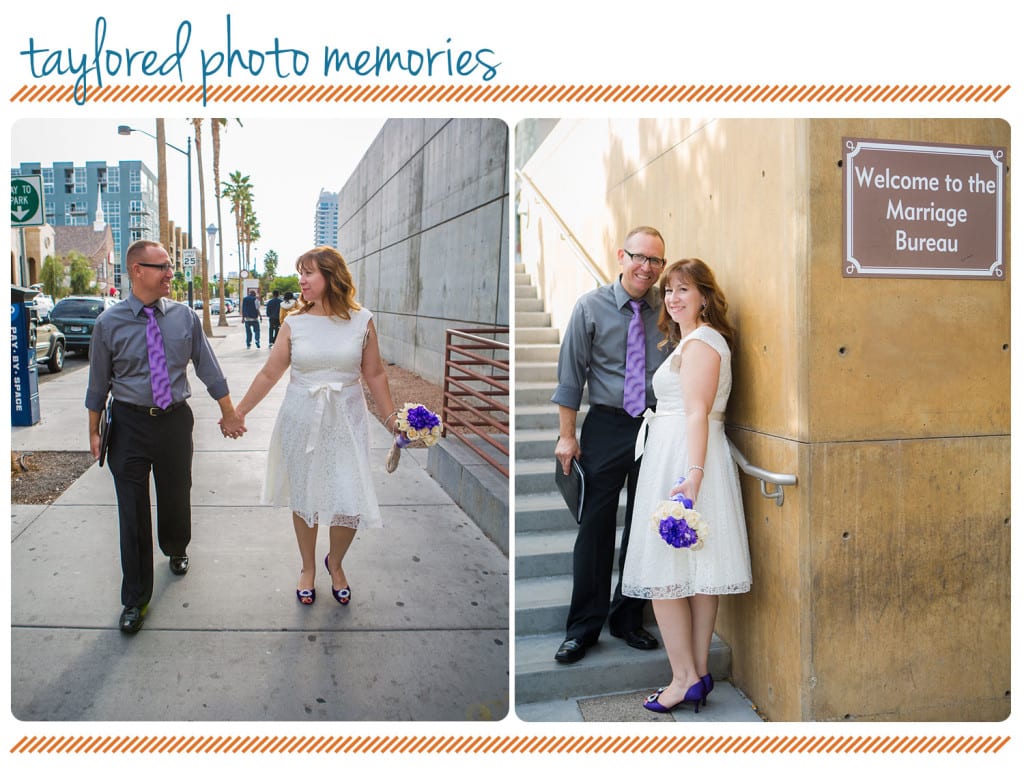 by McKenzi Taylor
As a Las Vegas elopement and wedding photographer one of the highlights of my job is meeting new people. In addition to these introductions and the contagious merriment of sharing and capturing a couple's big day, occasionally I get an inside look at the warm fuzzy stuff – the love story – the how I met your mother narrative. And I'll be honest, my inner romantic can't get enough of hearing the adorable tales that my couples have to share.
I recently connected with Las Vegas elopement couple Heather and Jeff as we walked around downtown Fremont Street capturing memories. Heather and Jeff were like a lot of my couples – all smiles and laughter, on cloud nine, and looking to have a fun and memorable time during our shoot. They were easygoing yet energetic and you could tell that they just plain liked each other's company, and that definitely helps make for both genuine and beautiful photos.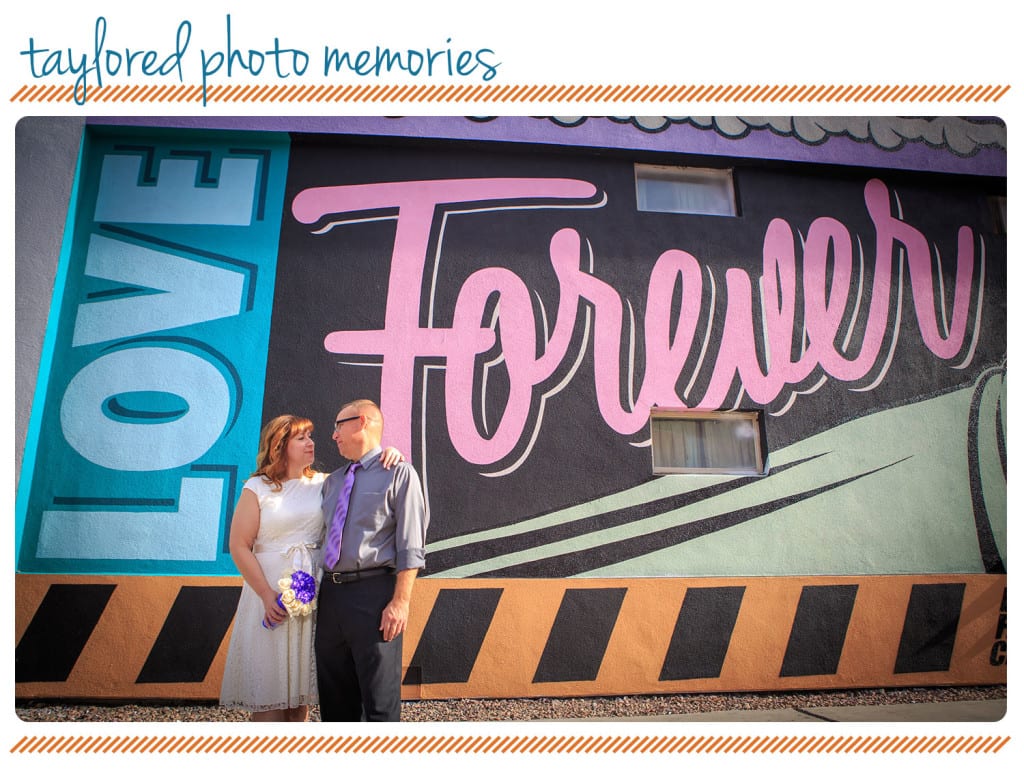 As I'm clicking away I learn that Heather's favorite color is purple which makes sense since she is wearing royal purple peep toe heels and tear drop earrings. A bouquet made with purple and white flowers compliments her classic lace dress and Jeff is also coordinating with the color theme in a purple tie. I start getting to know my new Las Vegas elopement couple slowly with easy questions like this one and then I finally get to ask my favorite – how did you two meet? As you can imagine I've heard a gamut of different responses, from the "we met through friends" to the "we met online". I may be generalizing when I say I've heard it all, but I admit to you now that I still love the ooey gooey romcom quality stuff the best. And lucky for me Heather and Jeff were happy to tell me their story.
Heather and Jeff met as teenagers when they were both working at Sea World in San Diego. They dated on and off for the next few years but in the end they went their separate ways, which included Jeff being sent off to multiple different locations over the years working for the Air Force. For a lot of people that is where the story ends, but thankfully for Heather and Jeff, with the help of tools like email and facebook, they were able to reconnect after all of these years. Instead of a sad love lost ending they were lucky enough to find each other again and when they did they rekindled their friendship and fell in love. Pretty darn cute right?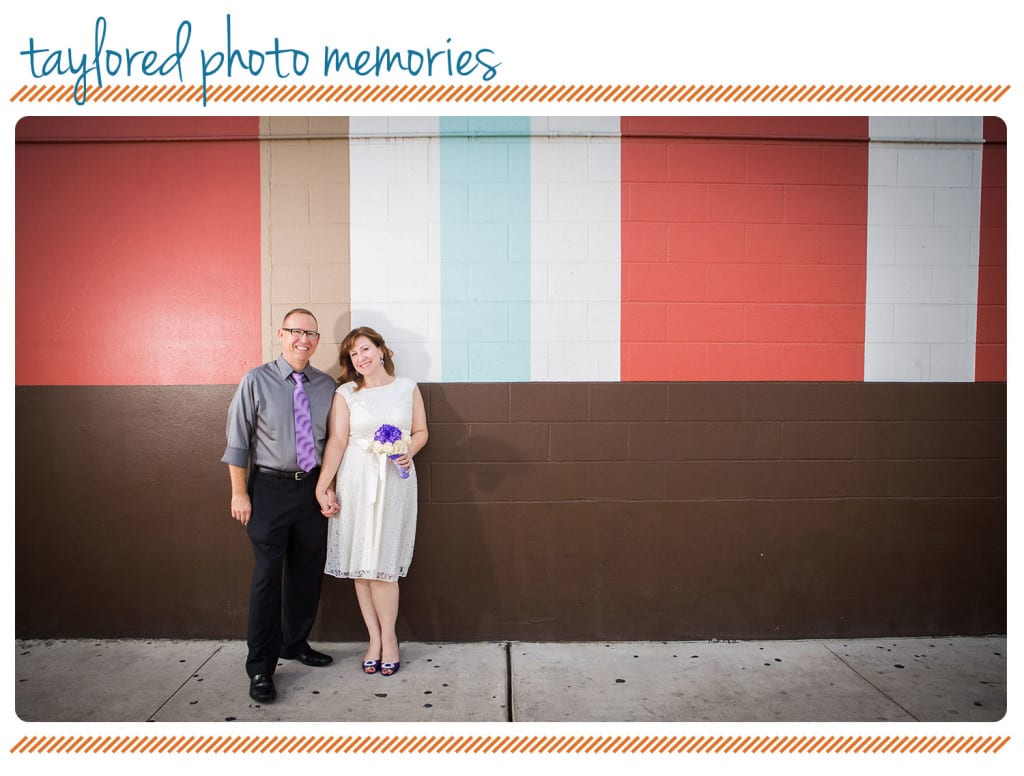 Fast forward and I am the Las Vegas elopement photographer lucky enough to be present to capture their memories. Heather and Jeff wanted a small intimate ceremony so they opted to get married at the Marriage Bureau here in Las Vegas and had a reception to celebrate with their family and friends the weekend after. Their love for Fremont Street and its lights, vintage signs, and vitality prompted them to shoot their wedding photos downtown.
It truly was a pleasure to get to know Heather and Jeff during our Las Vegas elopement photo session. It is couples like them and stories like theirs that make me grin like a fool and reminds me why I love this job.