Las Vegas is one of the most popular wedding destinations in the U.S. Although Las Vegas is a great place to get married, many couples make some very common mistakes that can take away from their wedding experience. Here are some of the most common errors to avoid from our team of Las Vegas wedding photographers.
1. Assuming a cliché chapel wedding is the only Vegas wedding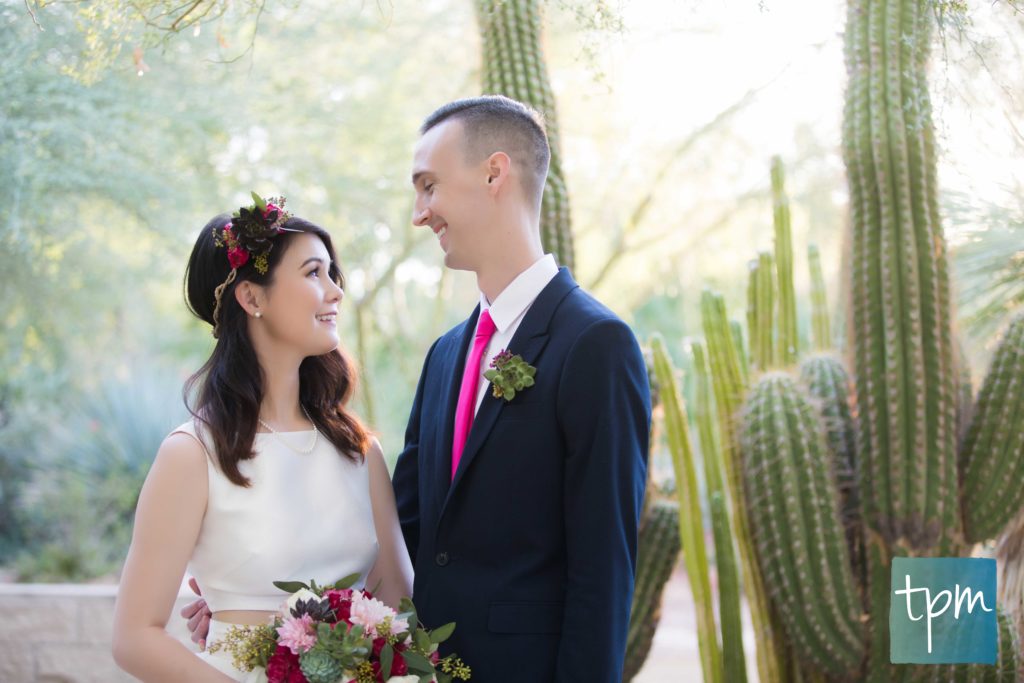 Although Las Vegas is associated with chapel weddings, this is not the only way to get married in Vegas. Several areas on the strip as well as many more off-strip locations offer beautiful sites in which you may host your wedding. Whether an indoor intimate setting is on the agenda or one in which a larger space is needed to accommodate more guests, you have a multitude of options. Breathtaking options include golf courses to the natural beauty of the mountainous outdoors with Red Rock Canyon weddings. You can even plan something unique and completely Vegas like a Neon Museum wedding. For some, a chapel wedding is ideal. However, if you desire something different, you do have options.
2. Picking the wrong season
Take weather and temperature into account when planning for your wedding. Depending on your venue, your Vegas wedding may be much more enjoyable during a cooler month rather than in the middle of the summer. Don't forget temperatures can reach the triple digits in the summer. If a summer wedding is what you want, plan accordingly. If outdoors, consider an evening ceremony, after the high heat has passed. Encourage guests to wear weather-appropriate clothing. And make sure to give your out-of-town guests a heads-up so they too can plan to dress accordingly.
Also consider your floral arrangements. If you want specific flowers, research when they are in season so you can ensure you'll be able to access them without having to pay an arm and a leg.
And finally, if an outdoor ceremony or reception is planned, during any time of year, it may be smart to have a back-up plan in case of bad weather. Vegas does experience rain, high wind, and unexpected cooler temperatures. Options such as tents and portable heaters may be worth thinking about for the unwanted and unplanned weather conditions.
3. Neglecting to prepare for a marriage license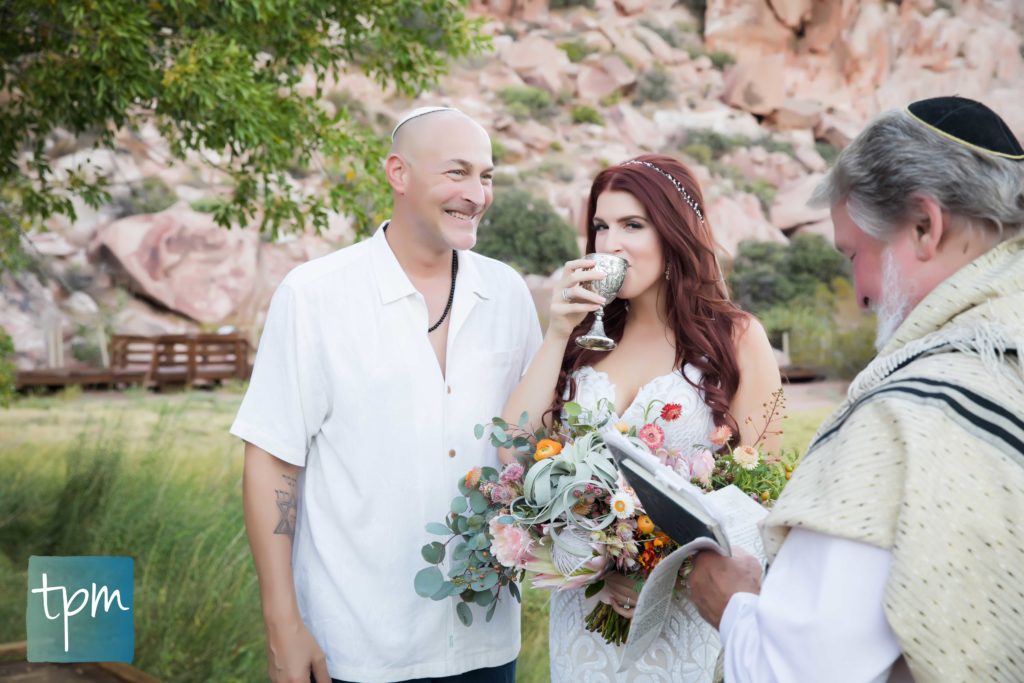 Las Vegas is just like any other city. Unfortunately, it's common for people to assume they can walk into any chapel and get married on the spot. To make your marriage official, you'll need to get a marriage license. Check the requirements at the Clark County website to make sure you are prepared and have everything you need to apply. Unlike some cities, there is no waiting period to get married once you get the license.
4. Not making or following a budget
It's so easy to get carried away when planning your wedding ceremony and reception. It's not only important to determine what your budget should be but stick to it. This will relieve stress during the planning stage and once everything is over and it's time to pay the bill.
Before you start planning, determine a general budget then budget for specific items. This will help you prioritize what you want and where you should splurge or cut back. How much do you want to spend on attire, food, flowers, venues, and Vegas wedding photography? Getting a good handle on this will give you a good idea of where you can afford to hold your wedding events and how many people you should invite. If you choose an all-inclusive venue, you will be paying a certain amount per guest. By setting your budget early, you can set realistic expectations and avoid falling in love with something you can't really afford.
5. Overdoing the DIY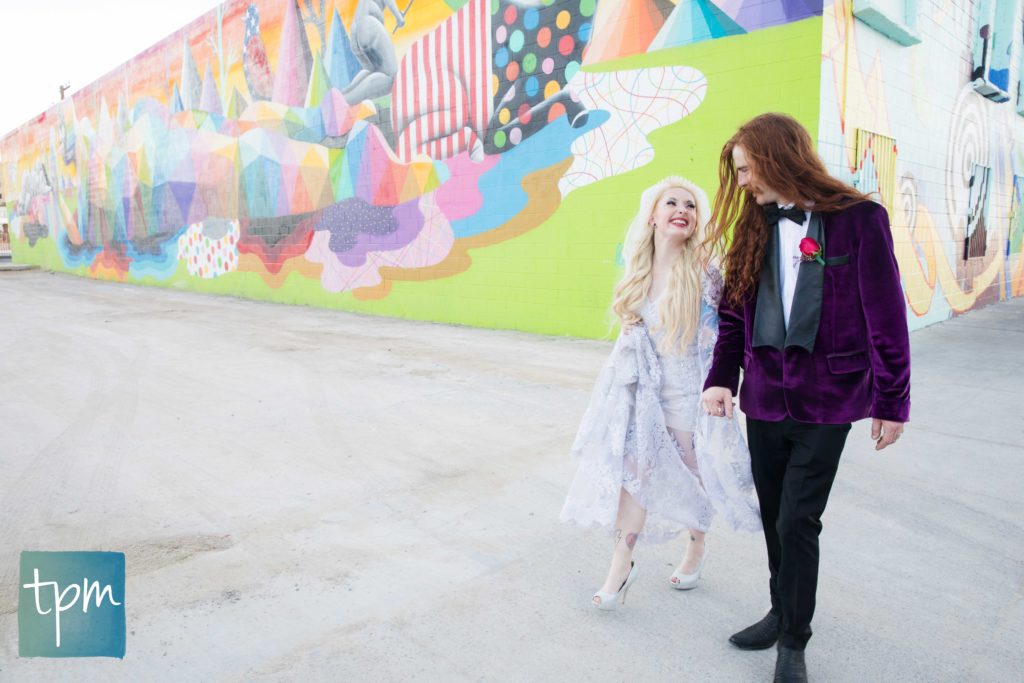 One way to save money is to do it yourself. Many people take to creating their own centerpieces, alters, and other decorations. However, know that this takes a lot of time and effort. Going crazy on the DIY projects may cause more stress and panic than it's worth. It can also be complicated if you are traveling to Vegas from out of town. If you've found ideas that you like that will save you money, try enlisting the help of close friends and family so that you're not alone in getting everything done before the big day. You should also consider what will work well as as DIY and what should be left to professionals. You may want to hire Las Vegas wedding photographers rather than asking a friend to take pictures.
6. Planning before getting a solid head count
Before you start booking venues and putting down deposits, determine your approximate head count, or at least as close to it is as you can get. While you may have some no-shows or some people who bring the surprise guest or two, approximating how many people you expect to attend will help you choose the venue. This can help you avoid a venue that is too small or one that will leave you with a ton of extra unused (and expensive) space. Having an approximate head count will also save you money in other ways. This includes food, drinks, centerpieces, and chair rentals.
7. Having an inappropriate number of activities planned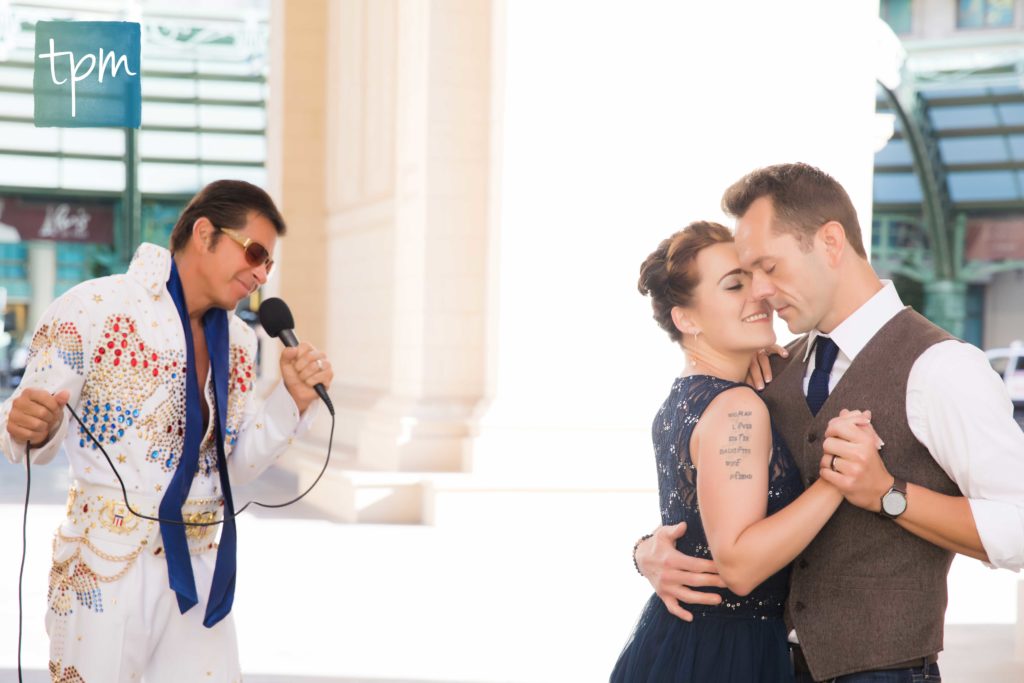 Especially for destination weddings, having too many or too few events and activities surrounding your wedding can ruin the experience for both you and your guests. Keeping friends and family entertained is crucial. Keeping everyone too busy can become overkill and may not be worth it. Although out of town guests may rely on your entertainment options, they may also appreciate some downtime to either relax or explore on their own. Allow enough downtime between activities and do your best to accurately estimate how long each activity will take. Remember to include wedding-related activities like sessions with Las Vegas photographers.
8. Not planning a reception.
Unless you are eloping, most often guests will expect some type of reception following your ceremony. Depending of your taste, budget, and overall style, the scope of the reception can vary. However, it is customary to allow your guests to celebrate with you following your union. You can do it big or do it small, plated, buffet, or hors d'oeuvres only. But, especially for out of town guests or if doing a destination wedding, even a small reception is a good idea and an opportunity to debut yourselves as a newly married couple. This is also a good time for Las Vegas photographers to capture the images you will cherish for the rest of your life.
9. Underestimating good entertainment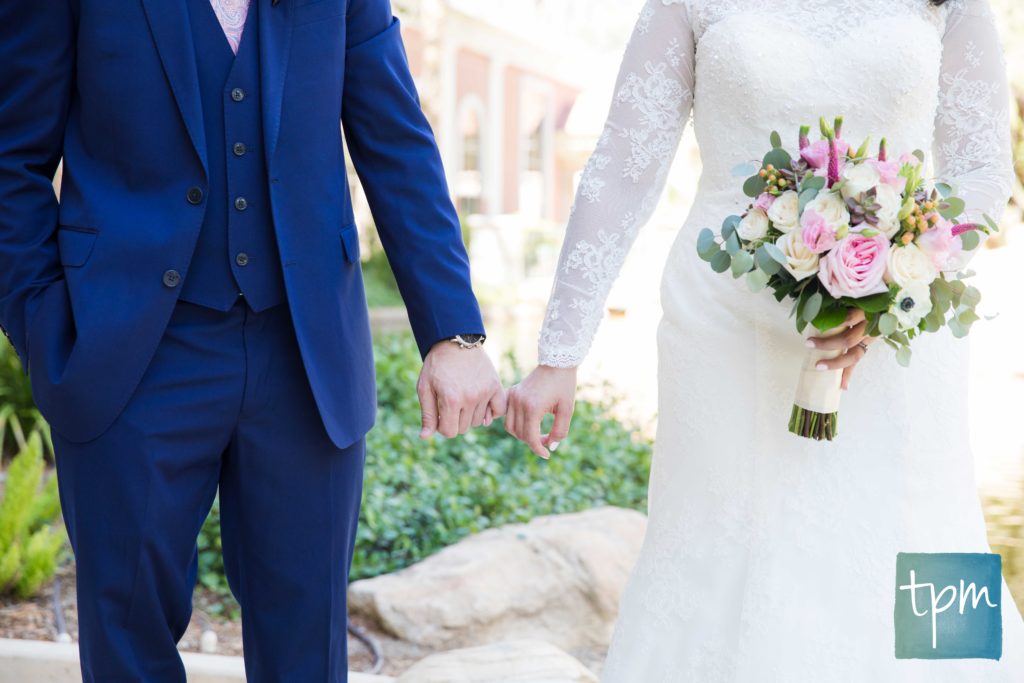 While it may be necessary to cut costs in some areas and go with less expensive options, completely underestimating great entertainment could be a mistake. While guests may not remember what the flowers looked like or what they had for dinner, they'll remember whether or not they had fun. This should be the experience of a lifetime. Take steps to make sure that both you and your guests have a good time.
10. Not doing enough research when it comes to selecting your vendors
Know what you want and who can provide it for you. Find those who you work well with and whose personality vibes best with yours. You'll be working closely with these people for the next several months so you'll want those who you enjoy working alongside. Even though someone may be great at what they do, it must be a good match. Don't be afraid to interview a few potentials to find the person that sees your vision and who you can imagine working with throughout the journey. If you're planning a destination wedding, this can be a bit tricky, so phone interviews are a must.
11. Choosing venues that are too great a distance from each other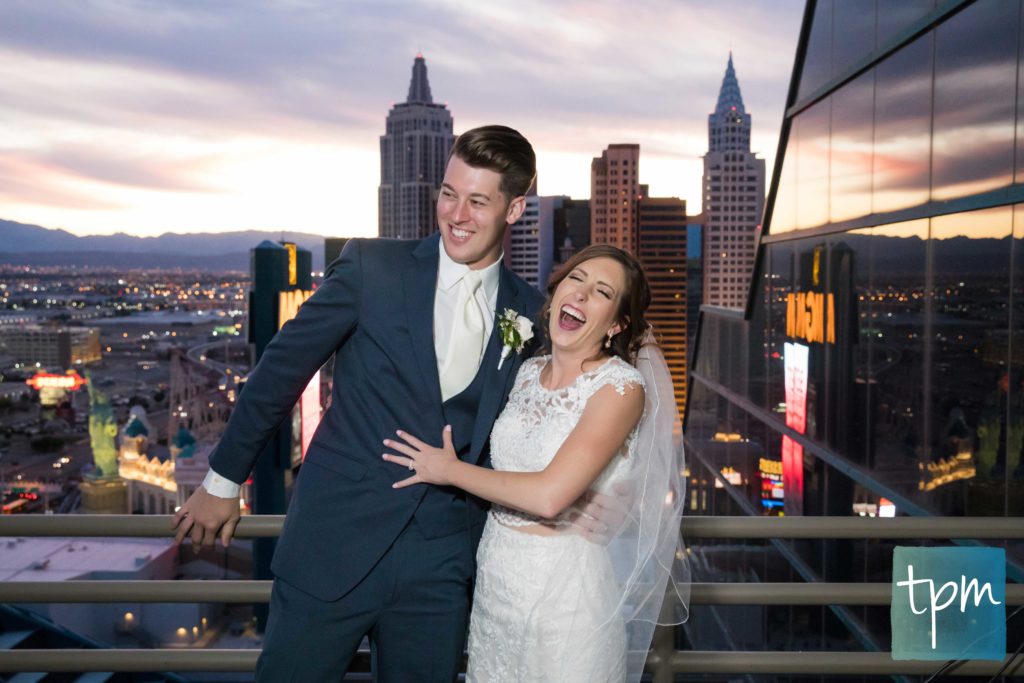 You've planned what you think will be the perfect day. Each of your venues will be gorgeous from floor to ceiling. What you don't realize though is that your reception venue is 20 miles from your ceremony site. With traffic, it could take even longer to travel the distance in between, especially if you're traveling anywhere near the Las Vegas Strip. This common oversight can be easily remedied. When considering venues, make the trek between the two locations to ensure both good proximity and ease of travel.
12. Not communicating with your vendors
When consulting with any type of vendor, from florists and caterers to Las Vegas wedding photographers, or deciding on a wedding package, make sure you ask the right questions. Don't be afraid to insist upon certain things or make changes. They're working for you and this is the biggest day of your life. Everything should be stated as clearly as possible in a contract to avoid miscommunication and disputes later. Good communication with your vendors, planners, and otherwise will ensure that everyone is on the same page and make for a successful wedding day.
13. Not planning on traffic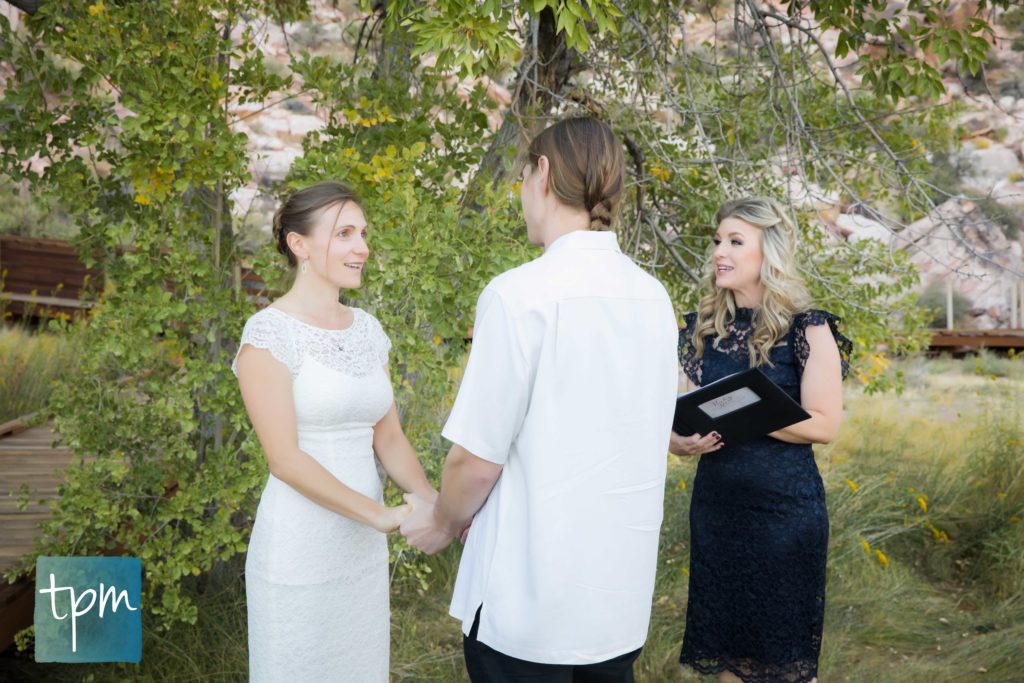 You've planned your venues. You've planned your start times. You've even planned how you and your guests are going to get from point A to point B. But have you accounted for traffic? Traveling anywhere near the Las Vegas Strip, depending on time of day, may take much longer than expected. The I-15 and other highways around Vegas also get very congested and may come to a standstill during rush hour. Sure, it may be only a few miles between destinations, but add bumper-to-bumper strip traffic and what you may think will only take a few minutes could end up taking much longer. As mentioned before, if at all possible, travel the distance ahead of time, at the same time of day that your wedding will take place, so that you are aware of what kind traffic may lie ahead.
14. Not taking advantage of all that Las Vegas offers
So many come to Vegas to get married and never leave The Strip. What many don't know is that there are so many off-Strip activities and entertainment that can be had. Las Vegas is home to great golf courses, hiking and biking trails, mountain climbing, and museums. Sure, you can get great restaurants and entertainment downtown and on The Strip, but venturing out will afford you some pretty great possibilities as well.
15. Partying too much before your event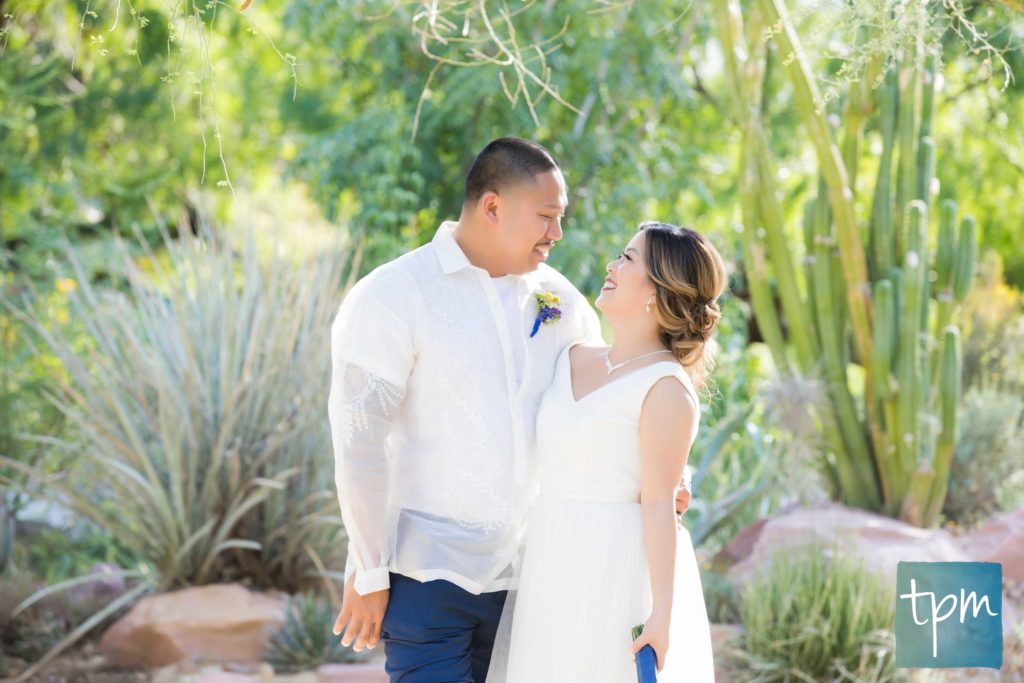 This is Vegas and what do most people who visit Vegas come to do? Party. Whether you're a local or coming to Vegas as part of a destination wedding, keep the before-wedding partying to a minimum. Plan those wild festivities for at least a few days before the wedding to give yourself adequate time to hydrate, rest, and fully recover.