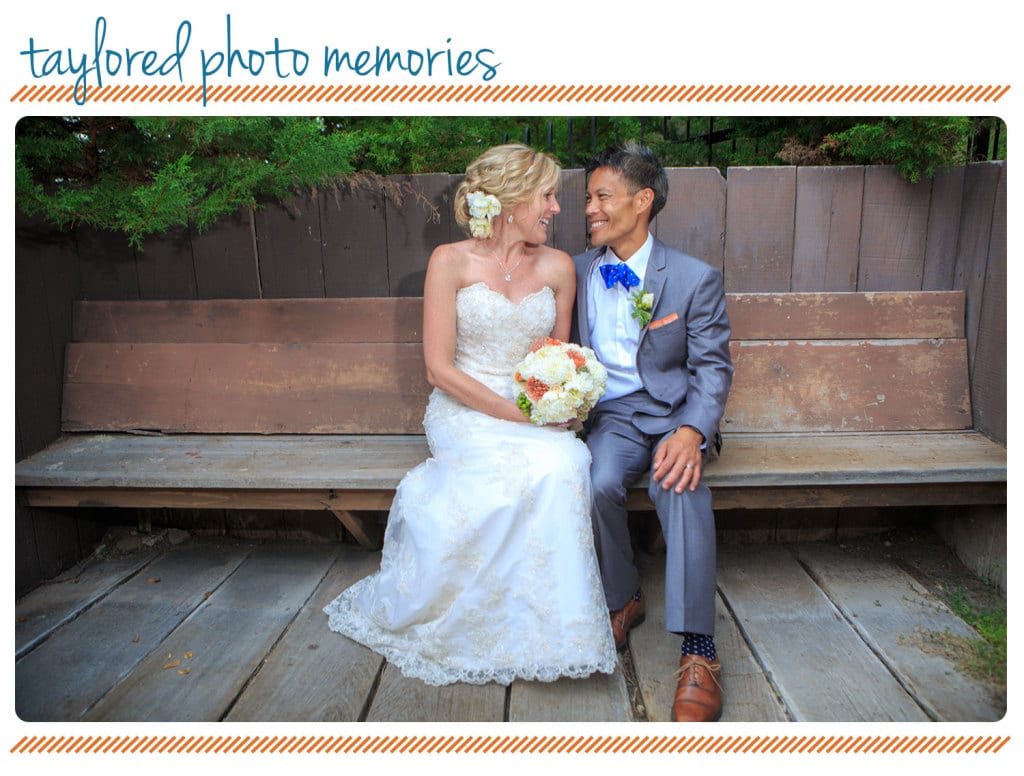 by McKenzi Taylor
Suzy and Junior are not only my clients, but also my friends, so it truly was an honor to capture their engagement and wedding photos. I met Junior through an Orange County running group and he has to be one of the most energetic, vibrant and social people that I know. It was no surprise to me when I learned that their wedding guest list was 350 people. The average bride and groom would have been overwhelmed by such a large number, but if you knew Suzy and Junior like I do, you would know that their friendly and inclusive nature could account for no less. It was amazing for me both as friend and wedding participant to see how well Suzy and Junior's personalities were captured and displayed during their rustic beach wedding.
Suzy and Junior met through mutual friends. Their first date was stand up paddleboarding which became a big part of their dating relationship as well as Junior's proposal. It was only fitting that he would choose to propose to Suzy on a stand up paddle board in the same location where they first got to know one another. The proposal was a 5-team 135 person production of family and friends which included a ukulele serenade, a custom-made paddle, a homemade flower arch, a duffy boat with a professional photographer, a hawaiian style family dinner, and a custom cake. The amount of love and detail that went into the proposal definitely set the precedent and tone for their rustic beach wedding.
When it came to planning their wedding, Suzy and Junior knew that they wanted something that complimented their laid back lifestyles where all of their guests could be relaxed and at home. They adopted a rustic beach wedding theme and decided to have the wedding at Suzy's family estate in San Clemente California. The home was familiar, intimate, and large enough to accommodate all of their friends and family. Its location adjacent to Trestles Beach provided amazing views and further supported their theme.
With the help of an amazing wedding planner and their family and friends, Suzy and Junior achieved a memorable day that was entirely true to them. Every element reflected their relationship, personalities, and history together. Their love for stand up paddleboarding was an ever present theme reflected in the custom made paddle key chains, which were the favors, the custom paddle table numbers, and even the unity portion of their ceremony where they both painted on yet another custom paddleboard. The support from friends and family was astounding in the amount of DIY work that went into this event. Suzy's father, a landscape architect and avid antique collector, designed the altar and ceremony backdrop from antique doors. He also collaborated on the centerpieces with Junior's aunt who provided the flowers. The escort cards, cornhole game boards, chalkboard signs and posts, ring pillow, wedding website, and invitations were all either created by Suzy and Junior or their friends and family.
17 groomsmen, 2 bridesmaids and 350 guests later, Suzy and Junior themselves admit that their day could not have been any better and was a perfect reflection of themselves and their relationship. From the Nike shoe ring pillow to the bingo cards used to direct tables to the hawaiian buffet, every element, may it be quirky or unconventional, added up to a memorable day for this amazing couple. It truly was a pleasure as both friend and photographer to be a part of such a beautiful event.
VENDORS
Oh, Lovestruck Event Design and Styling  /  Jay's Catering  /  Haute Cakes Caffe  /  Beauty and the Beach  /  About Music Productions  /  Signature Party Rentals  /  OC Cruiser  /  JB Diamonds  /  Where's The Party  / Nordstrom