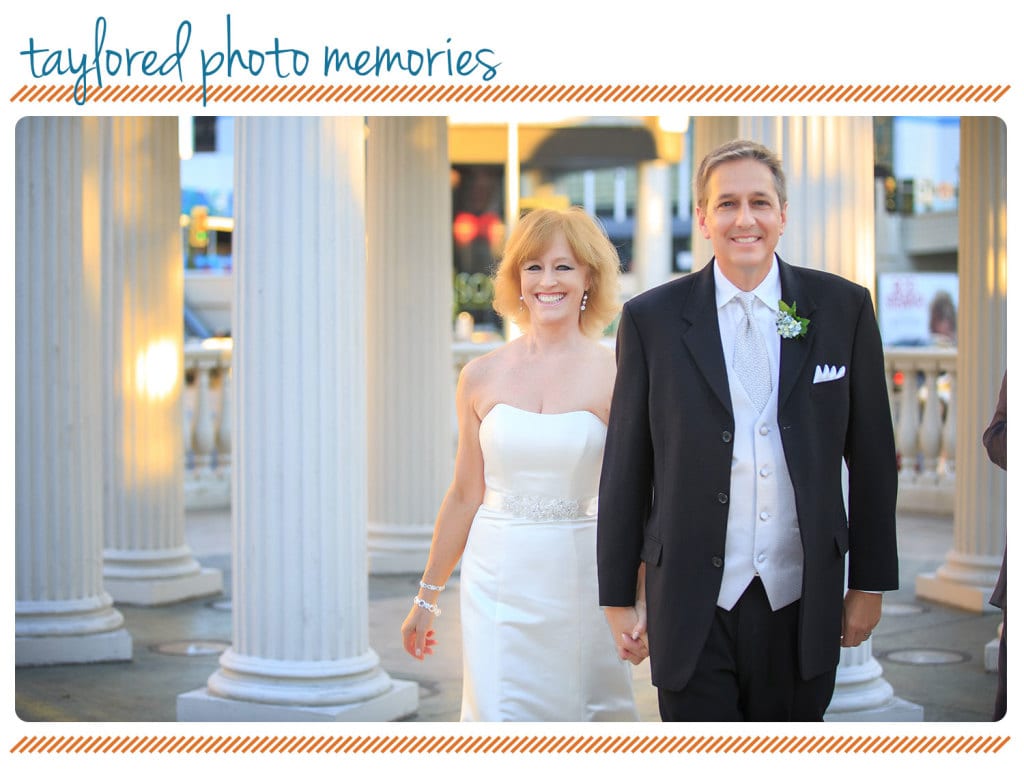 by McKenzi Taylor
For elopement couple Joy and Jeff they wanted their second time around Las Vegas elopement to be simple and fun so Las Vegas was the natural destination choice. They selected the Caesars Palace rotunda and gardens for their intimate ceremony amongst a small group of friends and family. Their stress free elopement focused on them as a couple and started with their flight from Memphis to Las Vegas where they had lunch, got married, and flew back home shortly after. It was a whirlwind trip for Joy and Jeff, but they left as man and wife with big smiles on their faces.
The beauty of eloping is that it can be whatever you want it to be. I have couples come from all over the world to elope in Las Vegas and each one may have a different background or back story but they share the common desire for a fun, memorable and stress free wedding. Some couples make a vacation out of it and take in the sights, while others embrace the hassle-free ease of planning a Las Vegas elopement, like Joy and Jeff, and then simply go home after their ceremony. Joy and Jeff highly recommend Las Vegas for second time around couple's in particular because of how easy it was to locate the necessary vendors and set up the intimate simple ceremony that they were looking for. Whatever your desires, Vegas has always been known to accommodate them.
If you are considering getting married or eloping – for the first or second time around – in Las Vegas check out our preferred vendors list to see how easy it is to locate the talented people needed to make your wedding day a success!
VENDORS
Peachy Keen Unions / Caesars Palace / David's Bridal / Gaia Flowers