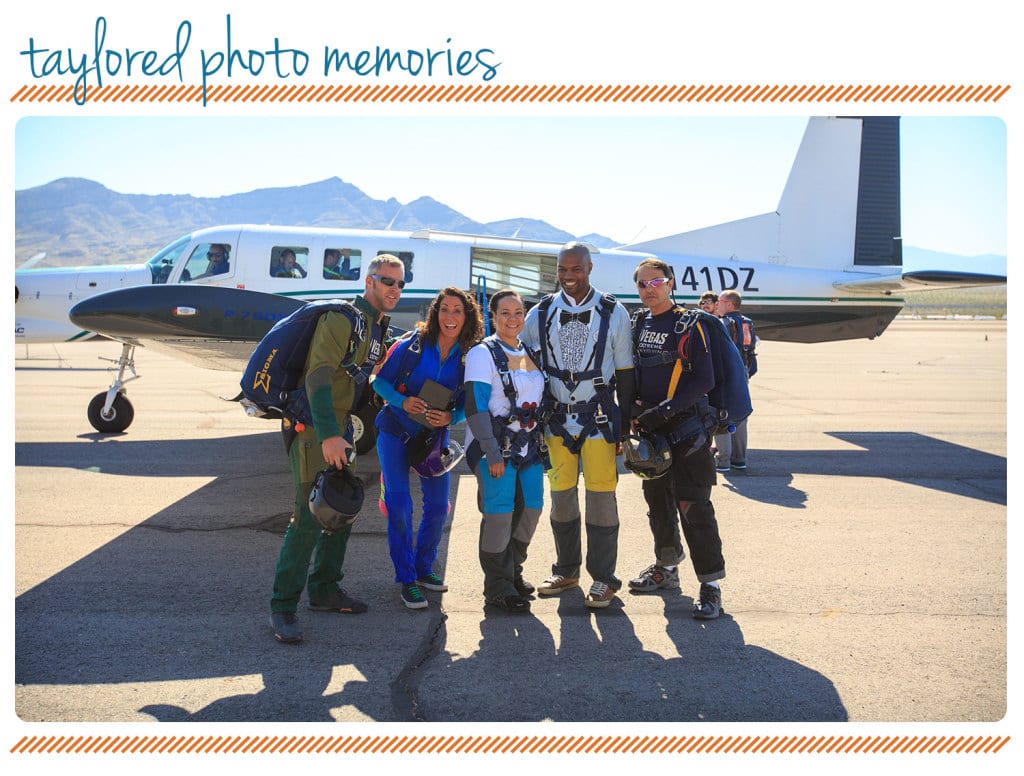 by McKenzi Taylor
As a wedding and elopement photographer I have seen many memorable moments as couple's say or sing their vows, pour sand or light a candle during a unity ceremony, and a variety of other traditions or actions which symbolize their new committed life to one another. And not to say that these actions are any lesser than what my recent adventure wedding couple, Jacqueline and LeMar, decided to do on their special day, but couples skydiving definitely leaves an impression!
Jacqueline and LeMar's adventure wedding in Las Vegas began with a surprise proposal in an apartment LeMar convinced Jaqueline to come view with him even though he had already leased it. When she said she liked the space he told her that the apartment was already theirs and asked if she would marry him. An apartment and an engagement ring – I agree with the bride, how could she not say yes?! LeMar's adventurous proposal set the tone for the couple's wedding planning and since neither of them had ever been to Las Vegas before they decided it was the perfect place to begin their adventure of marriage together.
Jacqueline and LeMar wanted an adventurous happy day where everything went smoothly without any stress. From my point of view, throwing yourself out of an airplane would be a tad bit stressful, but for this non-traditional couple it was the perfect day. They were originally going to have a traditional ceremony and reception in NYC, but after a week of trying to plan a wedding that would make their families happy, Jacqueline and LeMar realized that they were miserable. Stuffy venues, traditional music, and lengthy guest lists to please everyone just wasn't for them.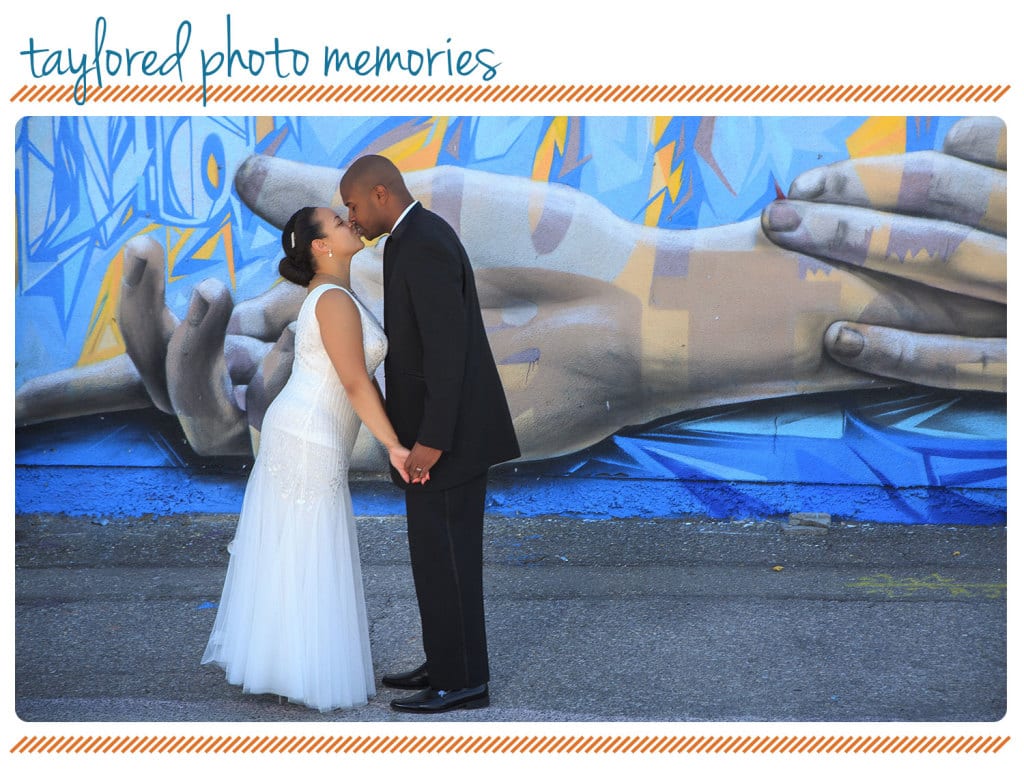 In general, most brides and grooms are nervous when their big day finally arrives. Jacqueline and LeMar should have been since they had never been skydiving before, but there was much more excitement in the air than nervous tension. Before they changed into their skydiving outfits, which included matching bride and groom t-shirts and parachute harnesses, Jacqueline and LeMar were blessed by their 13 guests which included close family and friends.  After completing their first ever successful tandem skydive, Jacqueline and LeMar had a lasso ceremony honoring Jacqueline's Spanish heritage.
To witness Jacqueline and LeMar tackle skydiving and marriage all in one day was pretty darn impressive. The giant smiles on their faces confirmed louder than words that this adventure wedding was the perfect way for them to commit themselves to one another.
VENDORS
Vegas Extreme Skydiving | Stratosphere