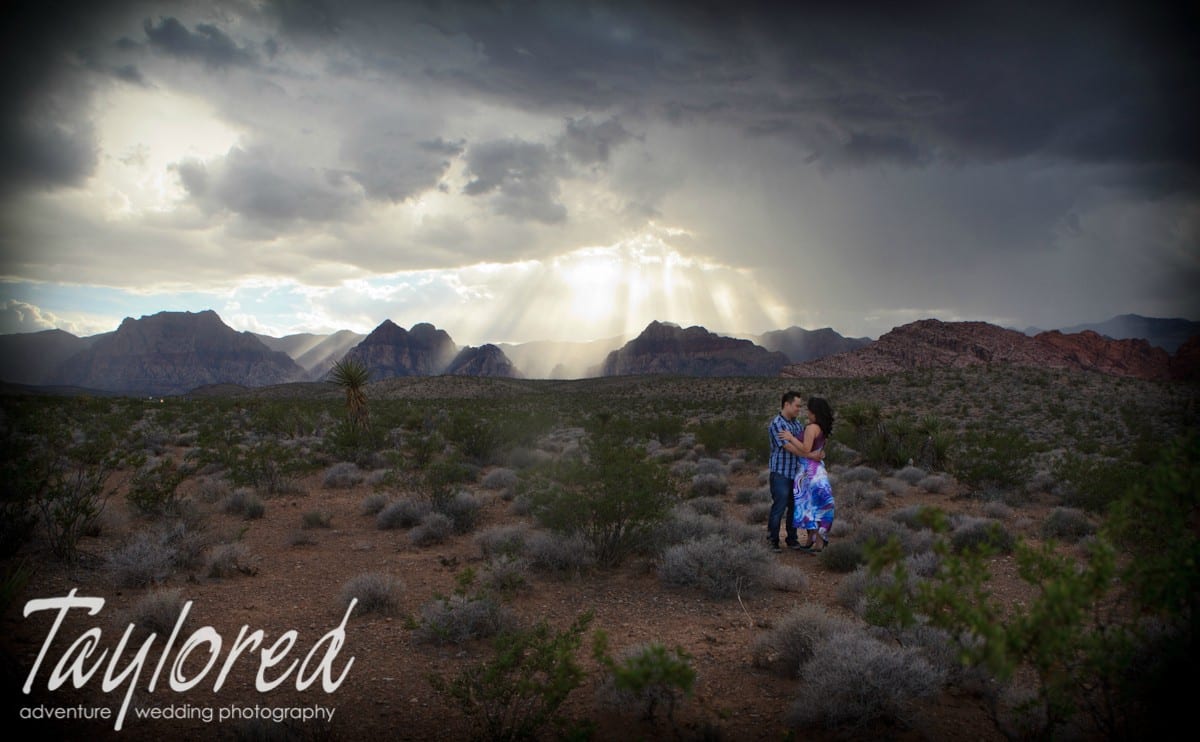 Engagement shoot near Red Rock Canyon
Wow! This is one of those once in a lifetime kind of photos, I think!
Gabby and Michael drove into town from California to get some of their engagement photos taken and we wound up getting this as our first shot! The area that is being sunned and rained is in Red Rock Canyon and is an area I personally frequent several times a week to go rock climbing, hiking or running. I have to admit though, that I rarely have my professional DSLR with me on these ventures so it was a true joy to be able to capture this scene!
I can't believe how cool this was to be able to capture this area as a Las Vegas Wedding Photographer!