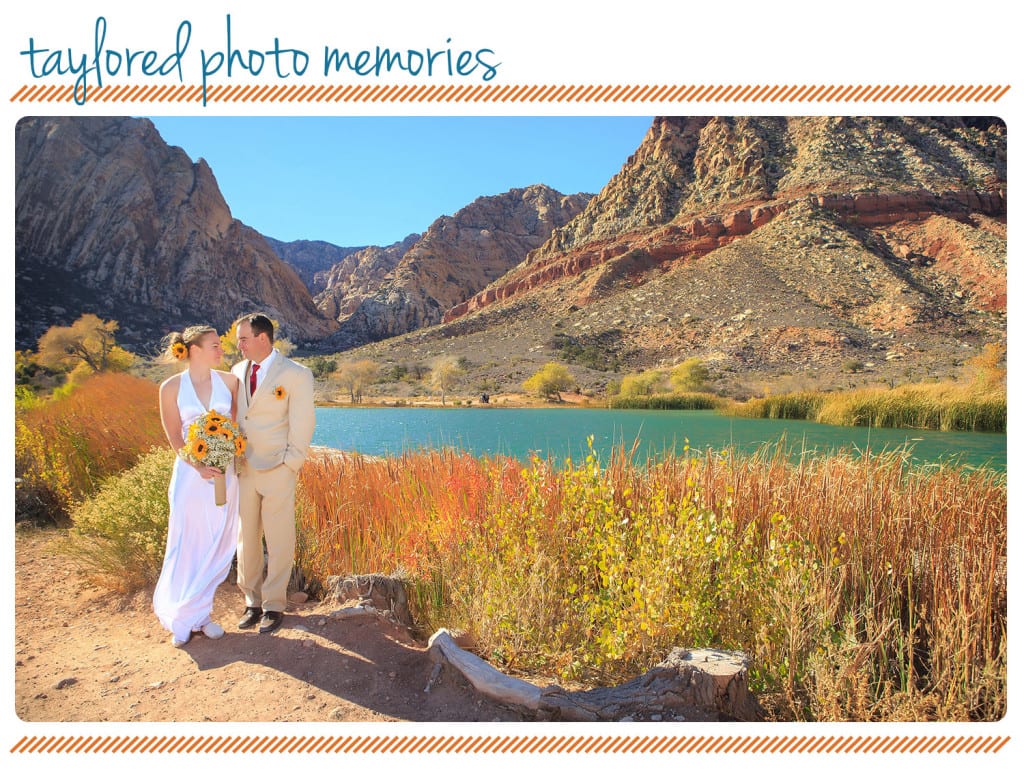 by McKenzi Taylor
Carrie and Kimball's Spring Mountain Ranch State Park wedding has to be one of my favorite events from 2014. Being a fan of the outdoors myself, I can not think of a more stunning backdrop for a wedding or elopement than that which only nature can provide.
For rock climbers Carrie and Kimball it seemed only natural (no pun intended) to embrace an outdoor venue for their elegant and intimate wedding. Like many couples that I encounter these days working as a Las Vegas elopement photographer, they wanted their event to be laid back with limited stress and achieved without breaking the bank. During her venue research, Carrie came across the Spring Mountain Ranch State Park which appealed to the couple's active lifestyle and love for the outdoors, but it was also one of the more affordable venue options that she encountered. After seeing the beautiful open spaces within the park for themselves, Carrie and Kimball decided to have a Spring Mountain Ranch State Park wedding.
From a photographer's perspective I couldn't have been more pleased with the bright buy lexapro online canada blue sky and fall colors that served as Carrie and Kimball's wedding day backdrop. Carrie's white wedding gown literally sparkled in the sunlight and Kimball's handsome tan suit with coral tie complimented nature's beauty that surrounded them. Carrie's choice of sunflowers not only coordinated with the season, but also allowed the couple to stay within their wedding budget, since she made the flower arrangements and decorations herself.
They say that a picture is worth a thousand words and I truly believe that these photos in particular prove that Carrie and Kimball's choice of the Spring Mountain Ranch State Park for their wedding venue was not only the right choice, but the perfect choice for them, in order to achieve the simple, elegant, and affordable outdoor event that they had in mind.
VENDORS
Pastor Kevin Weddings / Spring Mountain Ranch State Park / David's Bridal / Men's Wearhouse / Blue Skies Band / Rebel Party Rentals / Cafe Rio / Pink Box Doughnuts / Vision Hair Salon