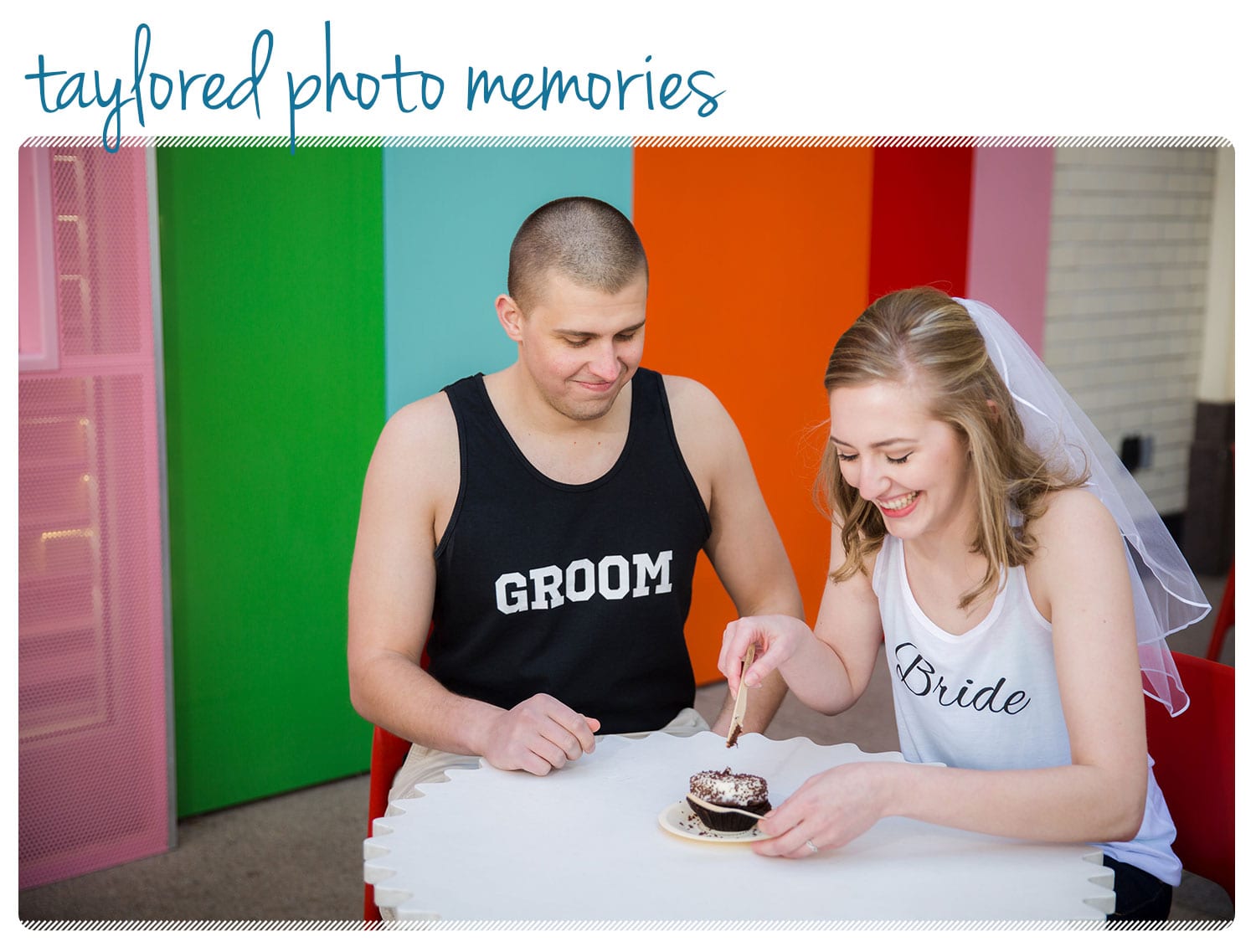 by McKenzi Taylor
If you have been keeping up with this blog at all, you have heard me say hundreds of times by now how much I love my job. Working as a wedding and elopement photographer, it is still the highlight of every photo session that I complete to meet and work with new people. I would never have encountered these fascinating couples without being present to capture and preserve their memories. Living and working in Las Vegas, the elopement capital of the United States, brings people from across the globe to my doorstep, and I couldn't be more grateful for the opportunity to document such important moments in their lives.
Take my spunky and youthful clients Bethany and Connor for instance. Like many young couples these days, they were seeking an inexpensive destination wedding and were drawn to all that Las Vegas has to offer. With the goal of focusing on them and their marriage, Bethany and Connor decided to tie the knot at Vegas Weddings on 3rd Street amongst the outdoor beauty of the terrace. Bethany says that they chose the terrace because it was more elegant than the chapel options that they saw, and even though they were looking for an inexpensive location they didn't want it to be tacky. Instead, their wedding was simple, small, casual, and everything that they had hoped for to celebrate their future together.
Although I wasn't present for Bethany and Connor's terrace ceremony itself, I had an absolute blast taking them around the strip afterwards for some fun post-wedding photos. Their simple bride and groom tank tops fit their carefree personalities to a tee and set the tone for a photo shoot filled with playfulness and laughter. Capturing Bethany and Connor splitting a black and white Sprinkles cupcake in celebration was definitely one of the highlights for me.
I find that the longer that I work as a wedding and elopement photographer, the more often that I witness the re-emerging trend of couples opting for simple ceremonies and elopements over big expensive productions. Couples that I encounter, like Bethany and Connor, couldn't be happier with their choice of keeping it sweet and simple, and their genuine photos can surely attest to this.