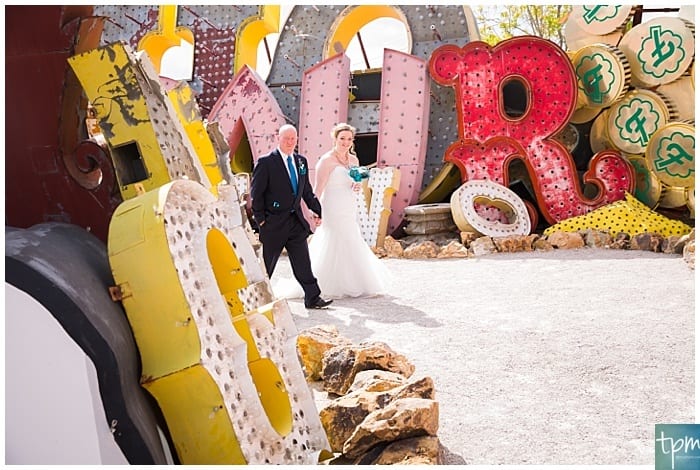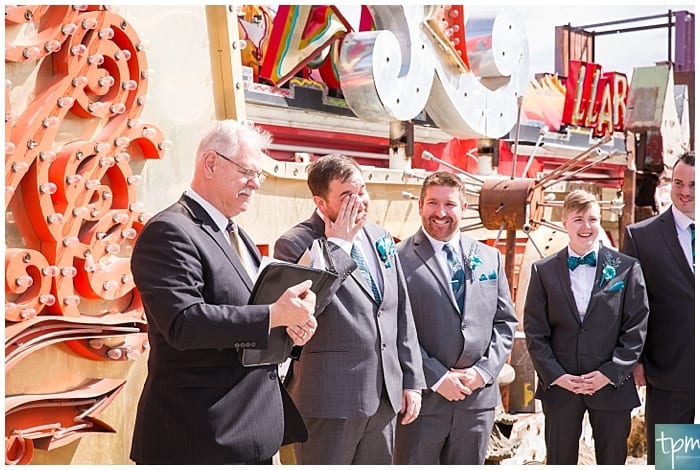 How did you two meet?
We met while working at Innovapost, a tech company in Ottawa, Ontario, Canada.
Fun fact: Matt knew my mom before he knew me.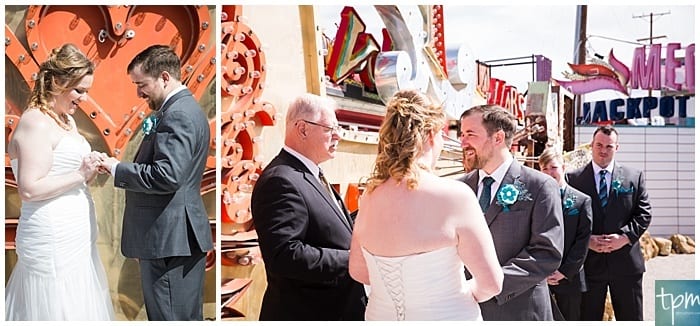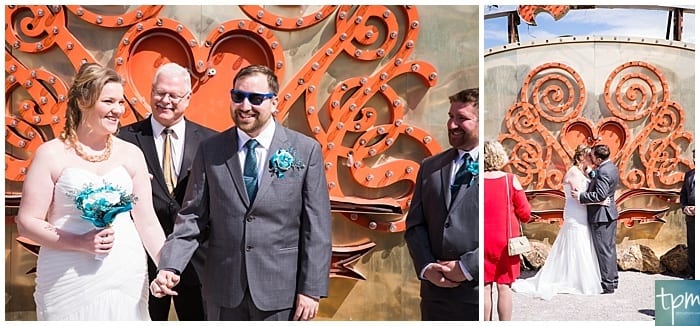 Why did you choose this particular venue or location?
Our first date was a drunken hockey game, our proposal was at monster trucks… We always joked that we were just tacky enough for a Vegas wedding, so when it came time to planning there was no where else we wanted to go.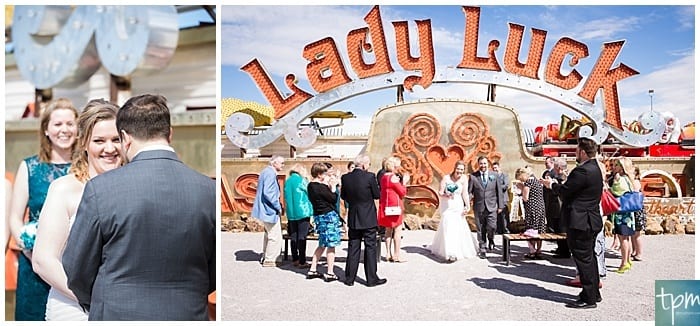 That being said, I still wanted something memorable and very us. I had seen the Neon Museum in an editorial previously and thought it was beautiful. We're a colourful couple and the venue provided a fun backdrop. Matt liked it too so it was an easy choice.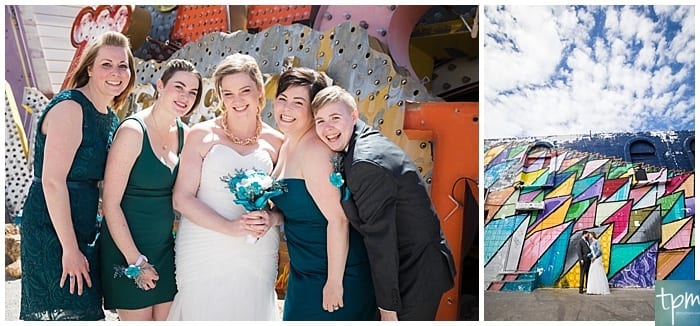 What is your vision for your wedding day?
We wanted the day to reflect us. We aren't formal so didn't want anything too fancy, but it still had to be unforgettable.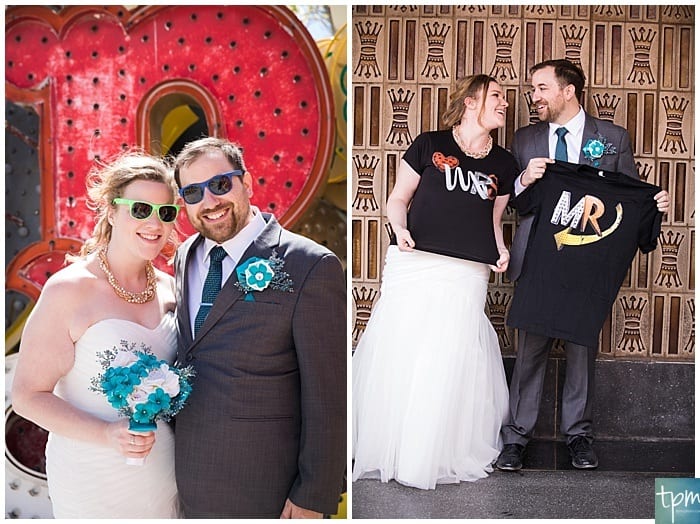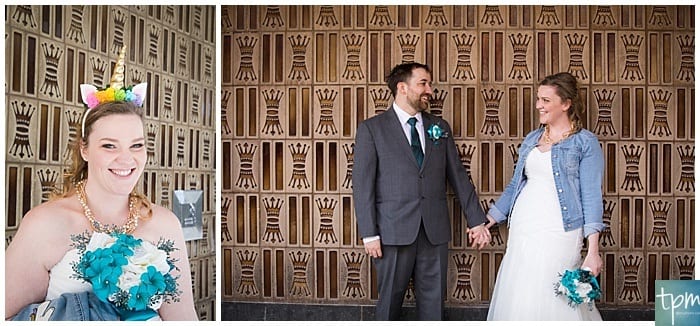 Have you had a favorite part of the planning process?
Having everything come together the day of was pretty spectacular. It's hard when you're doing everything remotely to imagine how the day will actually play out, but we were fortunate to work with some amazing professionals who assisted however possible. There were so many emails and phone calls to work out the details, and everything turned out… everything was perfect.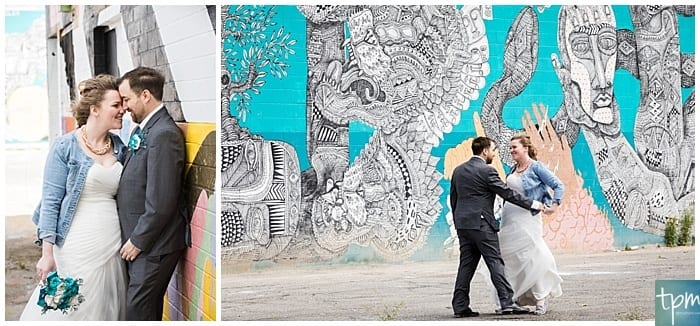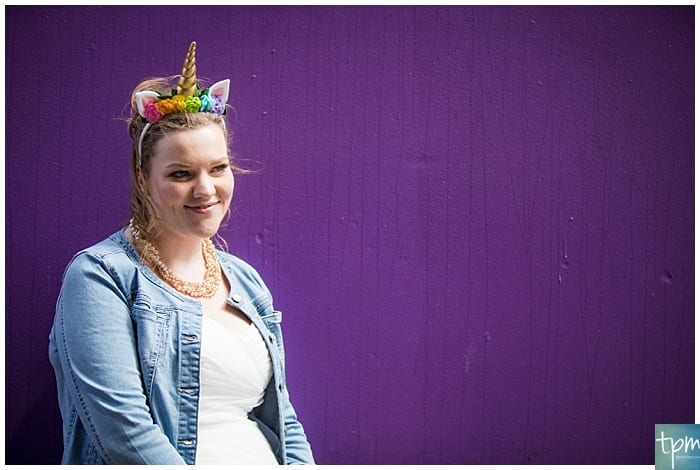 Are you or anyone else making anything handmade or DIY at your wedding?
My bouquet, my sister's bouquet, the corsages, and boutonnieres were all lovingly made by an amazing friend and bridesmaid, Lacey Powell.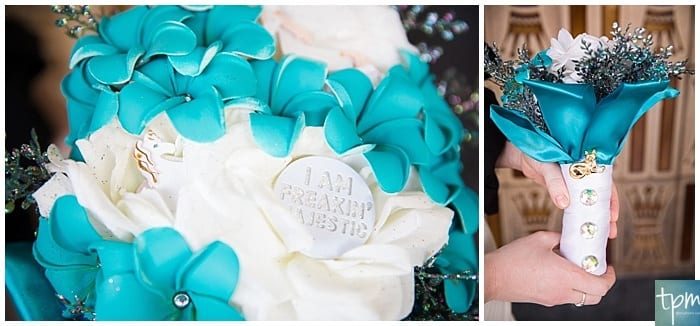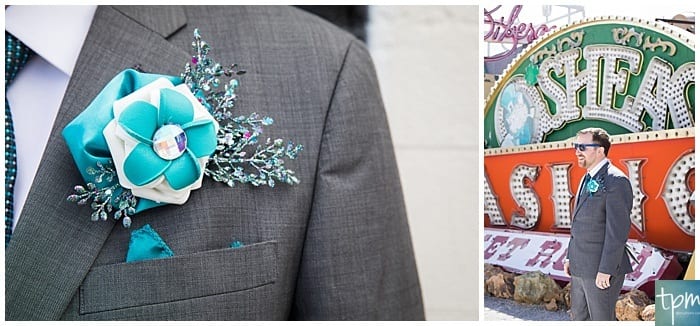 The jean jacket was a last minute project when I found the iron-on patches at H&M the night before… A trek to Ross for the jacket and a hotel iron made for my one-of-a-kind souvenir.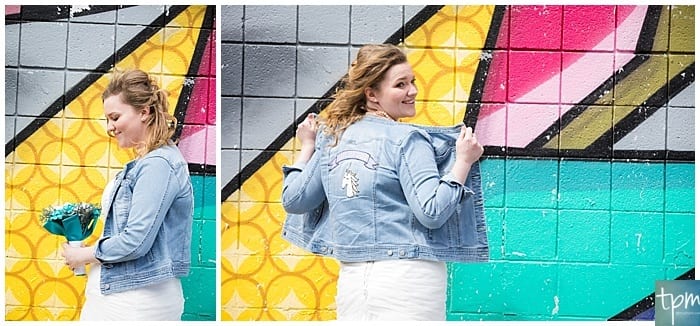 The unicorn masks have been traveling with us since our first Valentine's day together and our day wouldn't have been complete without them.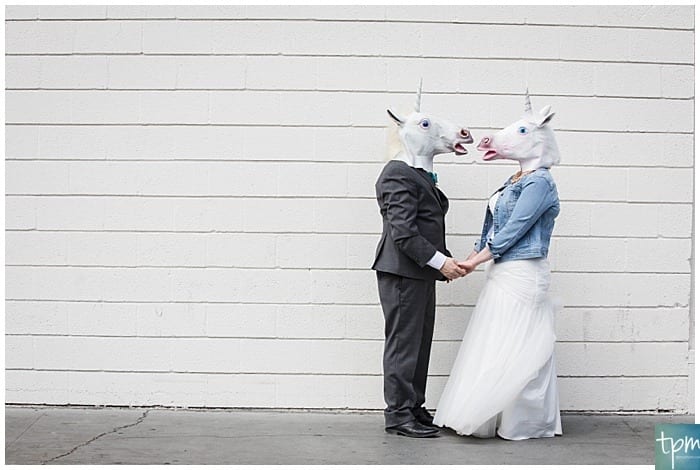 Do you have any advice for other couples planning their day?
It goes by fast. It doesn't feel like it, but the day comes and goes before you realize it. Be in the moment and take it all in. It's going to be an amazing day.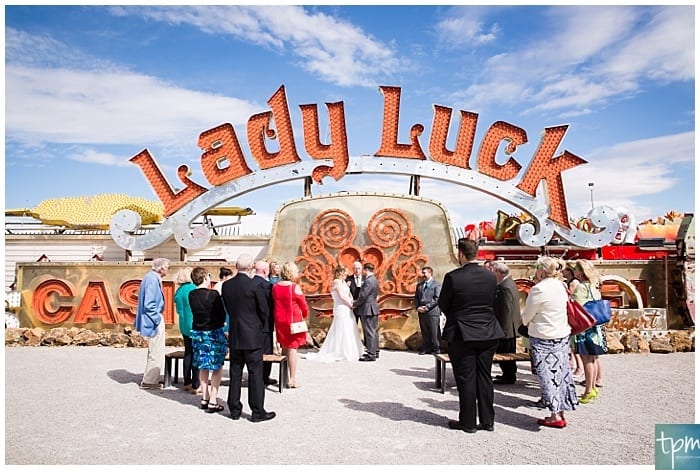 VENDORS
Venue: The Neon Museum, North Gallery
Officiant: Elegant Vegas Weddings, Pastor Pete
Hair Stylist + Makeup Artist: Perfect Hair and Makeup
Shoes: Bobs for Dogs (and cats) 😉