By McKenzi Taylor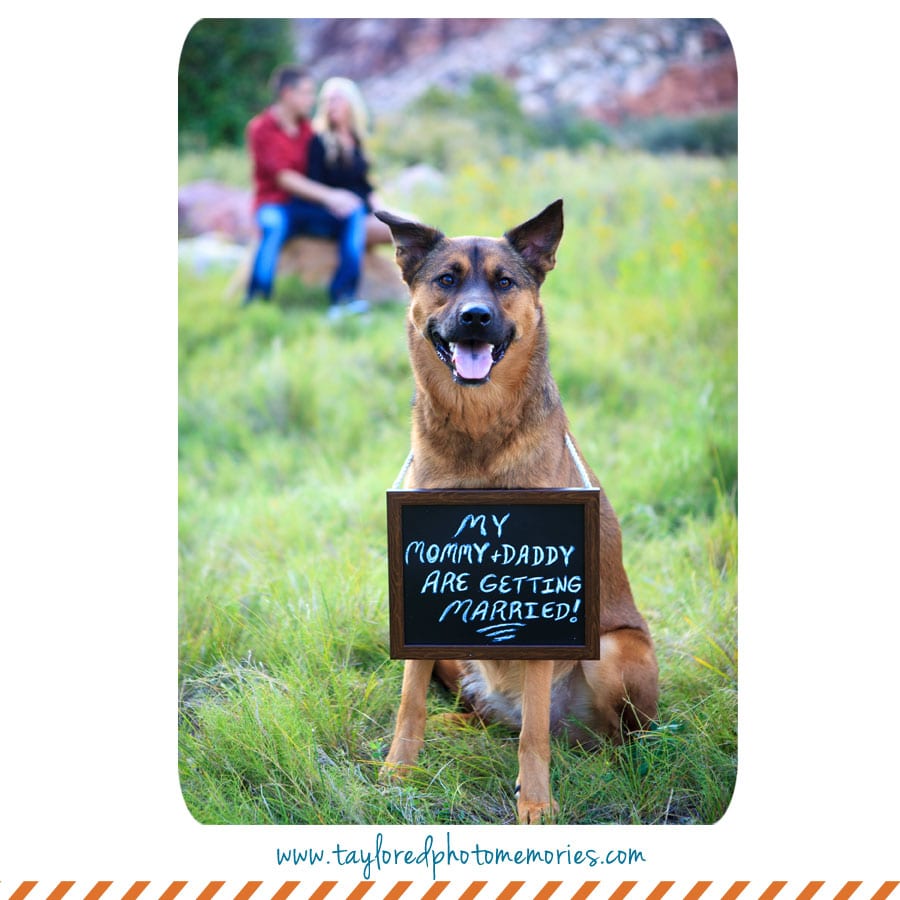 Nia and Dereck moved to Las Vegas from Chicago a few years ago. When chatting with Nia prior to our session, she mentioned she wasn't that fond of the barren desert that most of us desert dwellers find strangely beautiful.
I knew exactly the location to take them for their Las Vegas Engagement Session, however. The valley had just received one of its rainiest of seasons and I knew Red Rock Canyon would be beautiful, lush and green! Perfect for this Midwestern couple.
This Las Vegas Engagement Session destination wouldn't come without some work, however. The hike to this beautiful location is more than a mile from one of the parking lots in Red Rock Canyon and while it's a generally easy hike, it's not for the faint of heart or stilettos! Nia was a trooper however and packed her shoes and clothing to take to the spot.
One other "requirement" for this shoot was to include their beautiful and kind German Shepard, Zyra. Talk about a sweet and photogenic dog! I'm in Pinterest heaven with these cute photos.