Seeing clients take their business to the next level by using the brand photography I captured for them gives me such a rush. Their success inspires me to help even more people grow through a well-executed photo session.
When they are able to showcase their skills, build their brands and make an impact on their audiences, it truly makes me happy to have been a part of their journey.
New images for social media channels, digital marketing efforts and traditional advertising pieces (brochures, business cards, handouts, direct mail) pay off for them every time.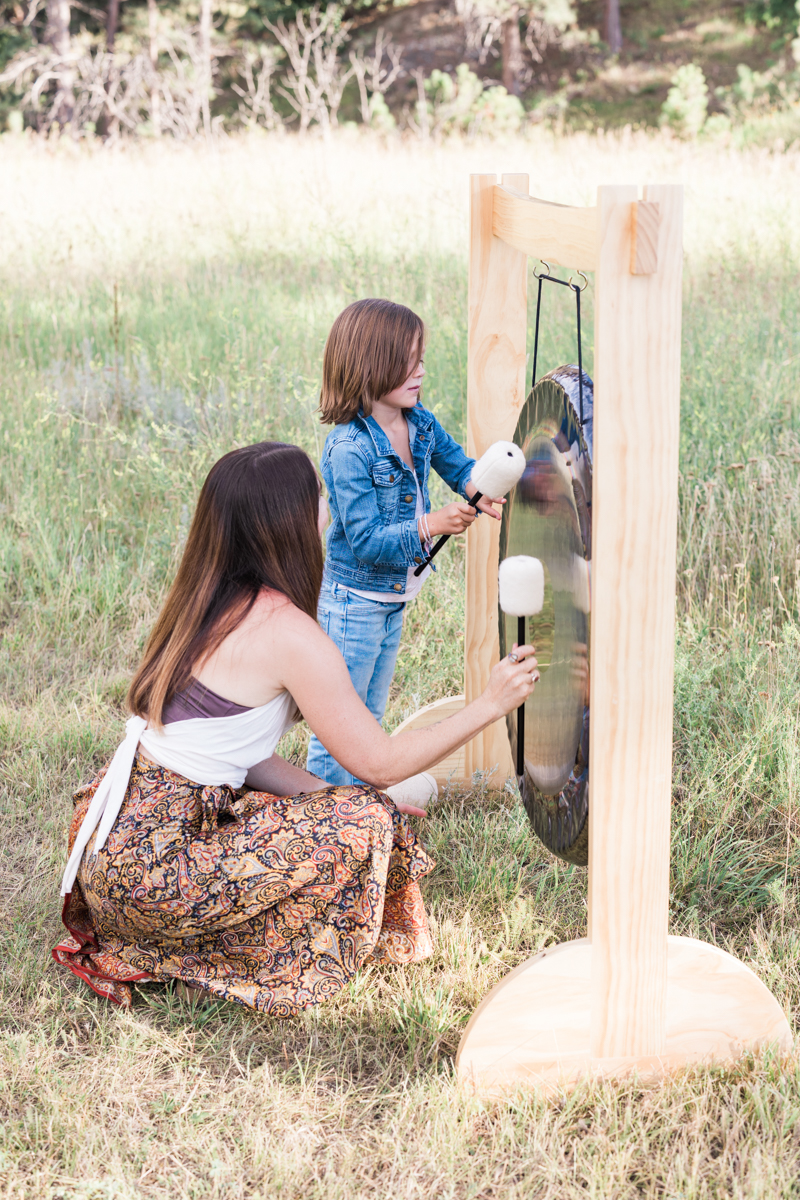 The good vibes double when I'm working with owners of wellness businesses, because they turn around and make the lives of other people better through the work they do.
I recently worked with a pair of yoga instructors, Paul Benedict and Clarissa Thompson. Each of them was looking to flex their marketing muscles and reach for greater sales successes.
Here are the stories of their brand photography sessions.
Planning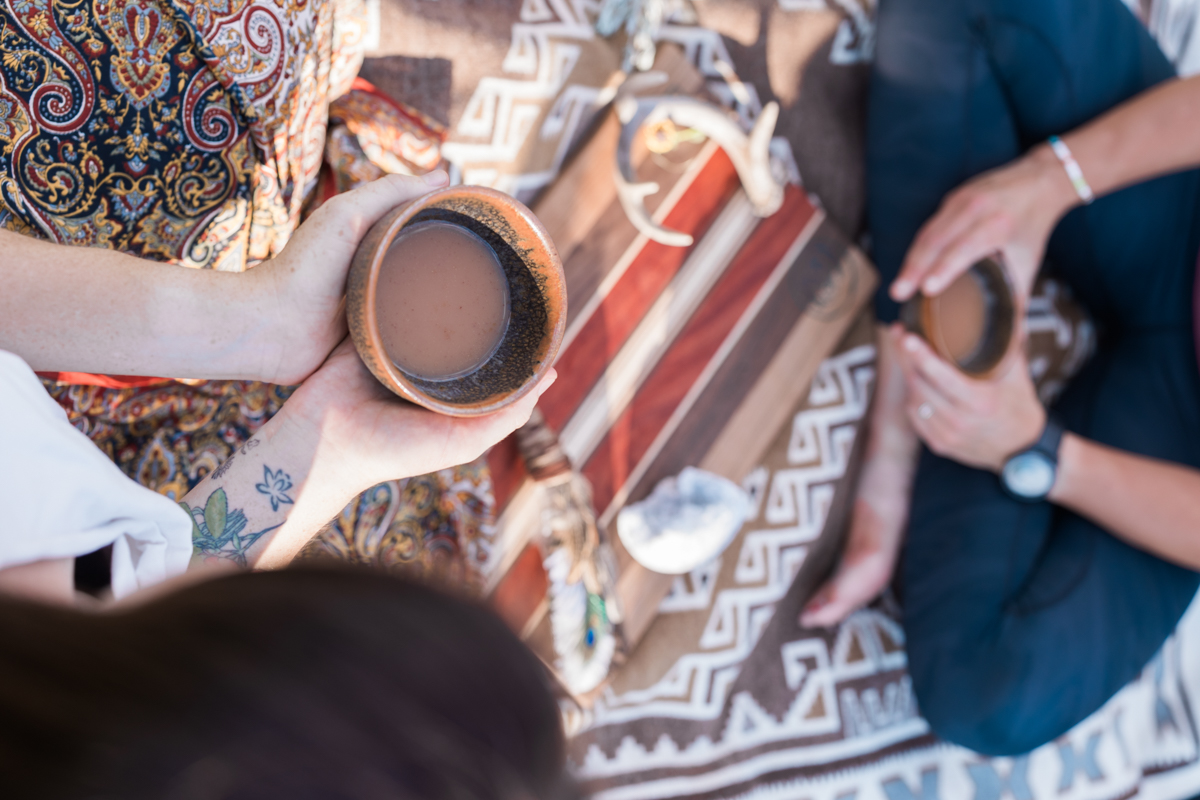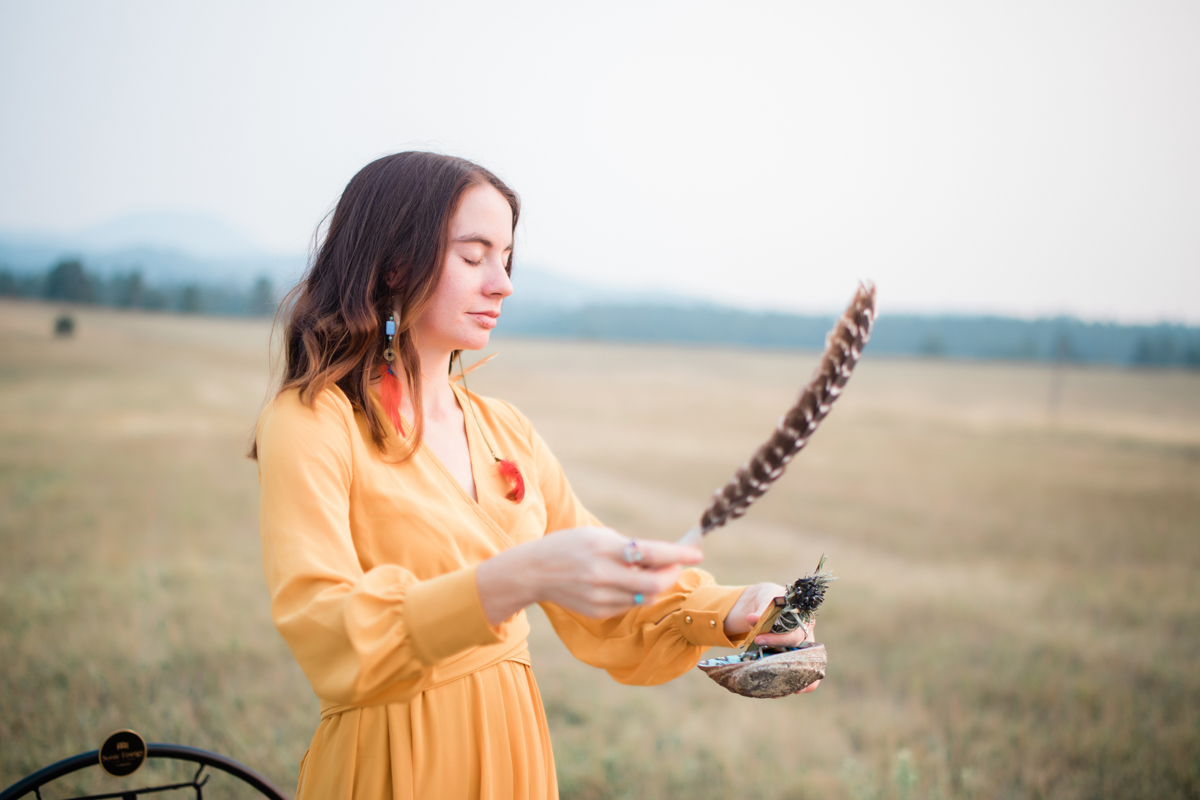 Being prepared for a brand photography session is an important warm up exercise for the photo session itself. I had conversations with Paul and Clarissa about what they were wanting to accomplish and what their photo collections needed to have in them.
Paul wanted quality, creative images that would make him stand out, and Clarissa was focused on capturing the essence of the work she does.
Clarissa hosts a number of retreats and performs different kinds of healing, spiritual and mindfulness ceremonies. It was important to have her passion and excitement come through in the photos and showcase her many abilities and areas of expertise.
Paul's friendly demeanor and his charming personality have been an asset for him in his yoga practice and we decided to use his energetic vibes to our advantage..
In both cases, we worked hand-in-hand to find out who these wellness business owners were on a more personal level, and then drew up a plan to bring that out during our brand photography sessions.
Styling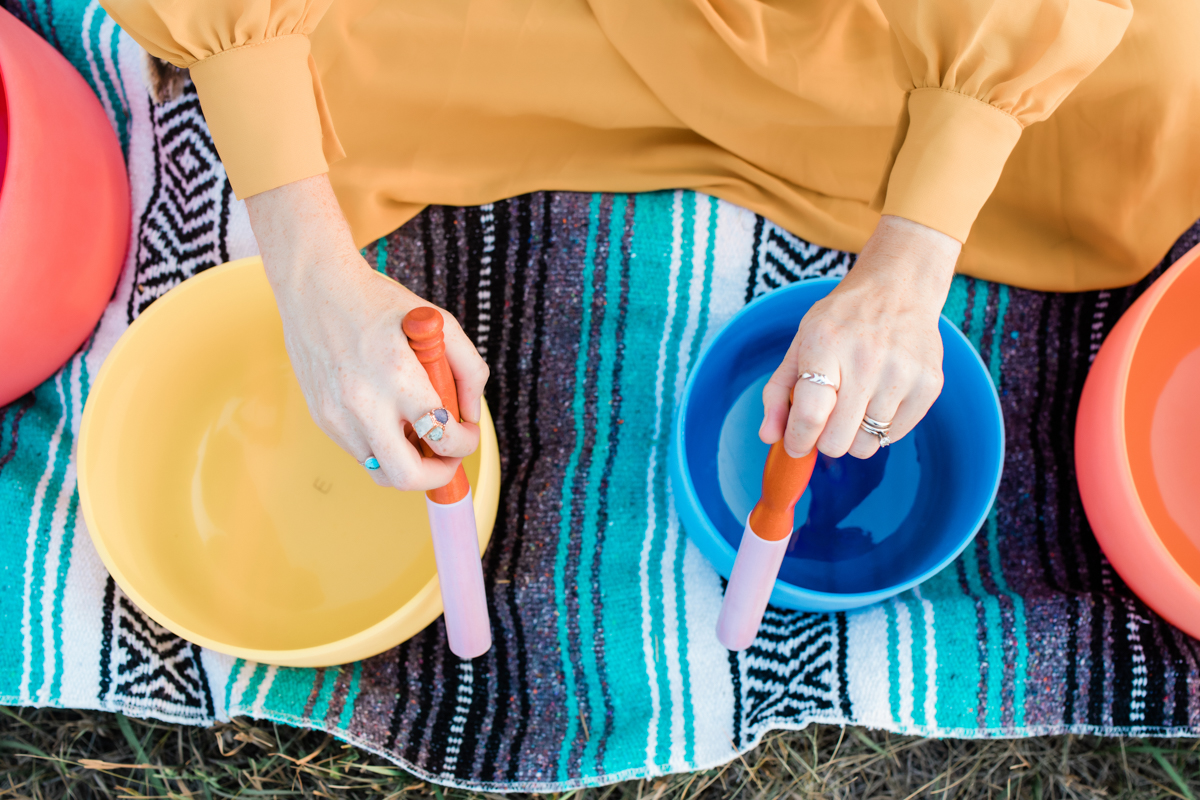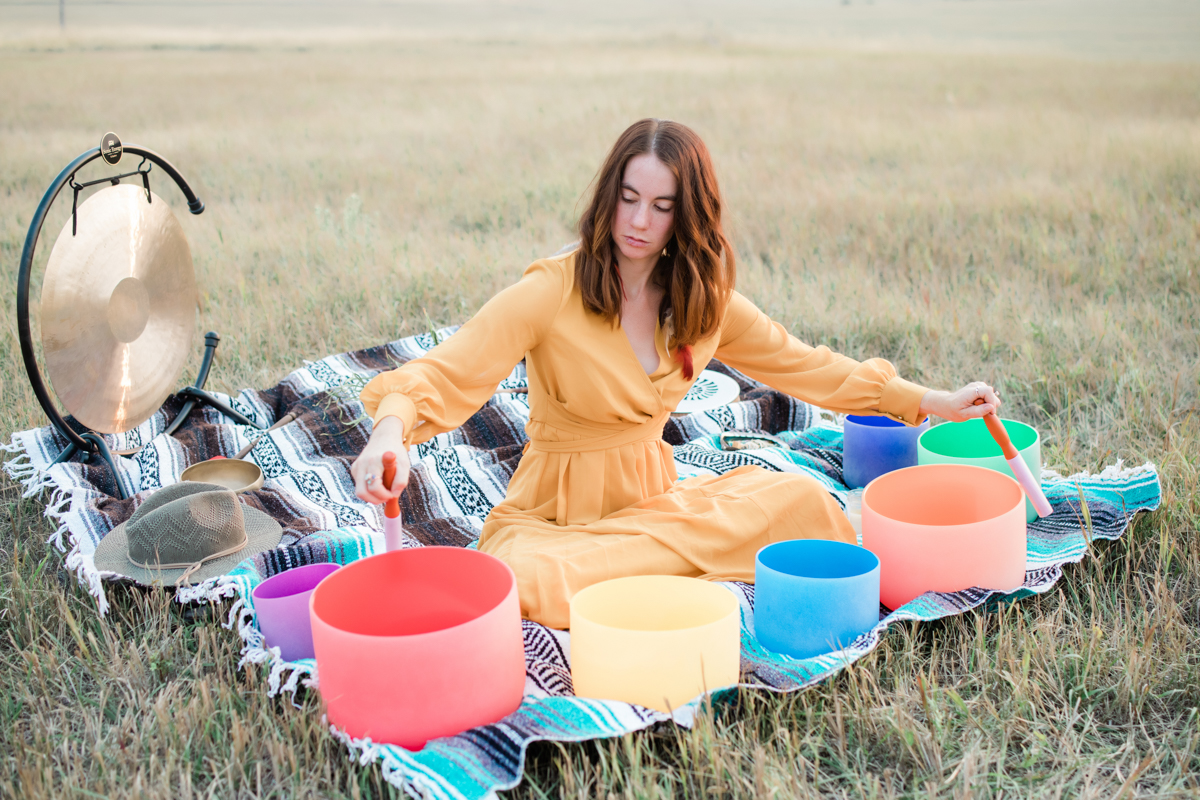 Paul and I talked a little about the yin/yang relationship of ego (outer focus) and yoga (inner focus) and how the need to market his practice interferes with his motivation to focus his actions on the desire to benefit all of nature. As he said, "If there was no concern for outer appearances at all, chances are there would be no advertising industry, no social media and very little suffering in the world."
But alas, those things do exist. Keeping this in mind, we can use advertising for all of the good things we do that benefit our communities, such as providing a business that focuses on wellness and making ourselves better people. Having this discussion before our shoot helped inform the style choices Paul and I made for his session.
There are two types of styling to consider for a yoga instructor brand photography session: attire and environment. Both have their own energy and meaning, and we worked together to create the look and feel we were going for.
Yoga attire usually focuses on comfort over fashion, but in the case of creating professional brand photography you do have to make some concessions to comfort in order to look professional and attract clients. "Something to think about," as Paul likes to say.
Environmentally, you also want to have the right vibe. For Clarissa, that meant a number of outdoor settings. She's very connected to the earth, the seasons, the moon cycles and the beauty of nature and wanted that to be evident in her brand photographs.
We picked some of her favorite spots in the Black Hills of South Dakota, and used the great outdoors to help fill the frame and show her gratitude and reverence for Mother Earth.
Posing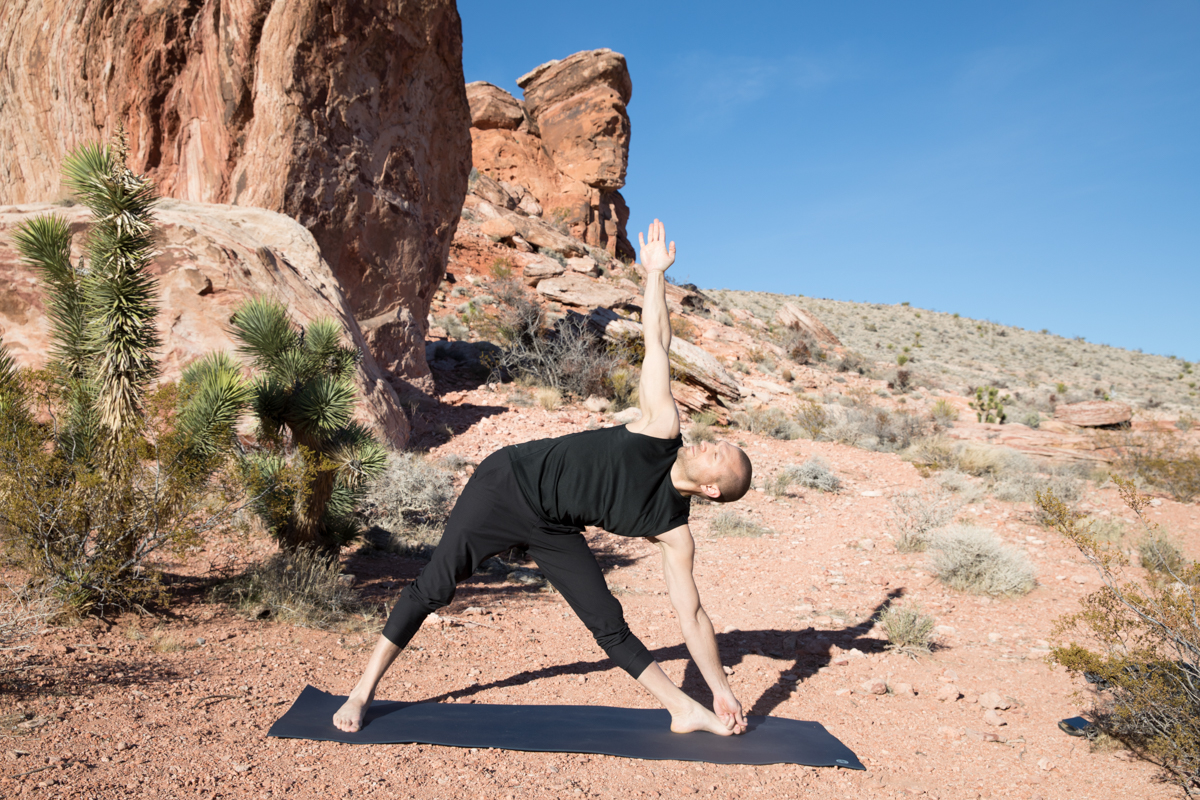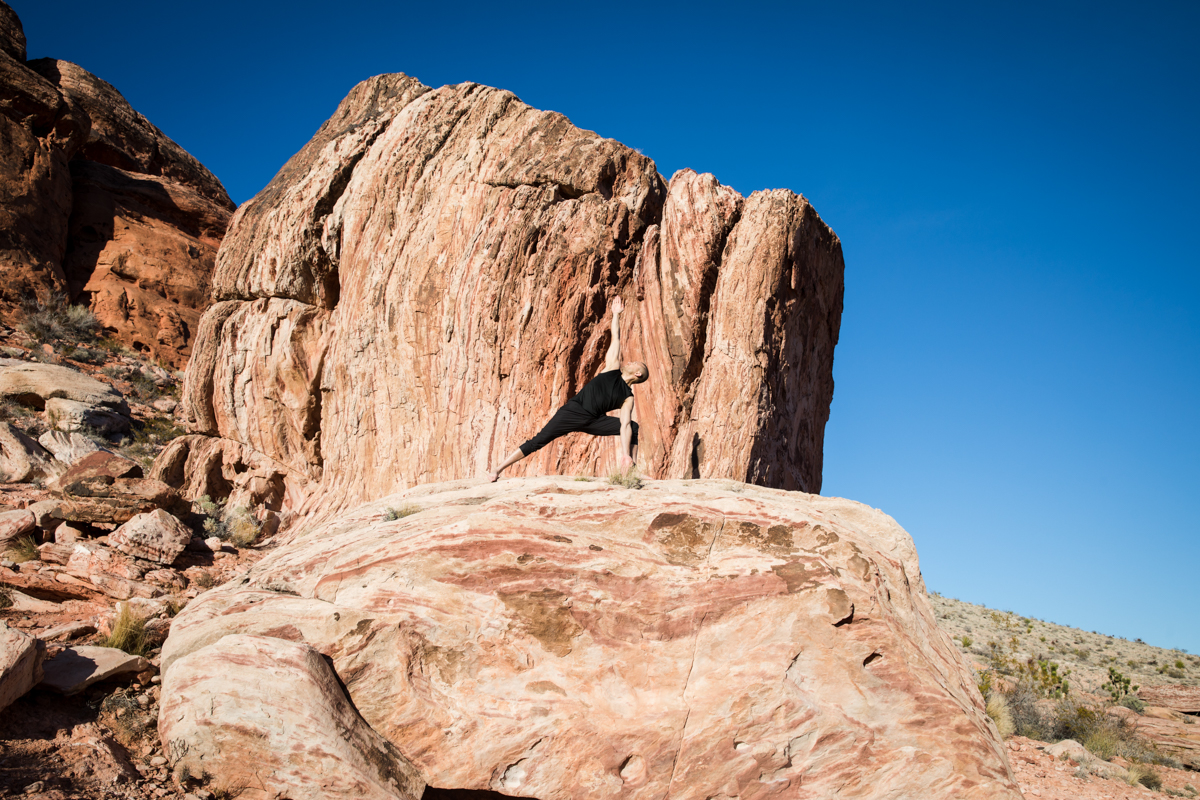 During a brand photo session, many clients need to be coached on how to look natural in front of the camera and to feel comfortable while doing it. It's my job to get them loosened up so their poses aren't stiff or look forced. 
For this pair of wellness business photography sessions, posing meant something different entirely.
If you know what you're looking at when watching a person do yoga, you can tell who's a well-practiced expert and who's still working on mastering the basics. For Paul, keeping his yoga poses crisp and tight allows his audience to see that he's at the top of his craft. We made sure to select images that he was happiest with because they showed him with fantastic posture.
Clarissa looks so graceful while doing her yoga poses that it allowed us to get creative with some of the tools and equipment she utilizes during her classes. Her familiarity and comfort with the pieces she uses every day made the photos easy to execute.
Results
The brand photography for these two wellness professionals has given healthy boosts to their bottom lines. 
The collection of professional brand images they each have are super valuable for them and the continued growth of their practices.
Paul says, "The team at Taylored Photo was highly skilled at their craft and a pleasure to work with. The suggestions for shoot locations, poses, and new ideas were fun and made for gorgeous photos!" He even turned our session into a blog post, allowing him to get even more content out of the work we did.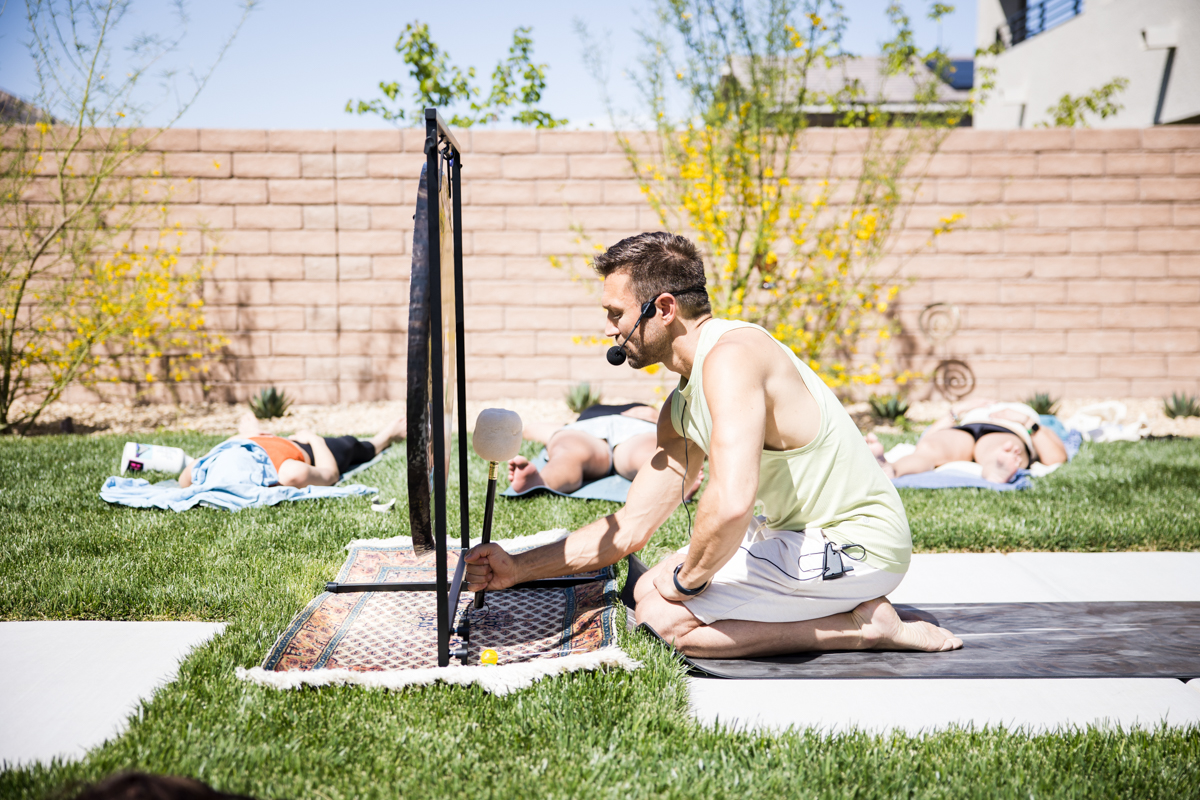 Giving my clients a great experience and fantastic photographs is what Taylored Photo is all about. I'm so glad Paul and Clarissa are happy with the photos we captured together, and I love watching their businesses grow.
If you're a wellness professional who could benefit from brand photography, I highly encourage you to do yourself and your brand a favor by scheduling your own brand photography session with me for a wellness business photo session. The impact can be exponential.
Visit Paul's IG here.
Visit Clarissa's IG
"*" indicates required fields