If you're coming to Las Vegas for a conference or convention you need to make sure you're ready for the experience. Your company chose you to represent them at your industry's biggest showcase and you want to nail it.
You've come to the right place.
We're going to give you a guide to surviving, and thriving at your upcoming Vegas conference. We'll break this blog down into two sections; Before You Arrive and During The Show.
Plus there's a bonus section on how to actually enjoy a bit of Vegas while you're in town!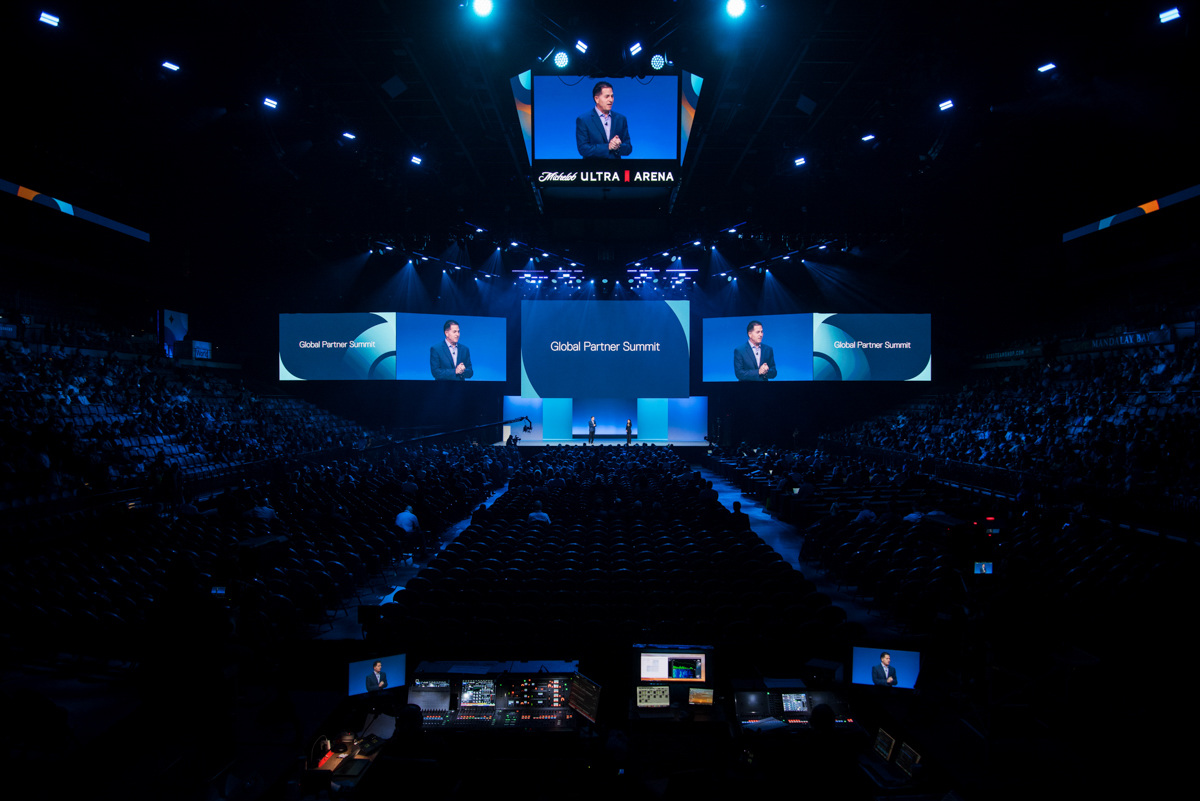 To Do Before You Arrive
When you think of Vegas, it's inevitable that you'll conjure up images of card games and casino games. Or maybe with all the professional sports teams now calling Las Vegas home, you'll think about sports games. (GO KNIGHTS!)
But when it comes to conferences, preparation is the name of the game! Follow our pre-conference game plan so you can have a winning experience when the time comes.
Draw Up Your Playbook
Las Vegas is constantly becoming a bigger and better playground for business and pleasure travelers with new events and attractions being added all the time. If you're planning on using some of them to grease up your clients, soften up your sales pitch or just blow off some steam while in America's playground, then you better make sure you can get in.
Crowds are returning to pre-pandemic levels and if you're not in the starting lineup then you might be left riding the bench. Make your plans and get your reservations made now. For instance; TopGolf is a popular spot when a convention is in town, and even though it's the biggest TopGolf facility in the country, it still fills up fast.
Think about it. Concerts sell out, night clubs have long lines, restaurants don't have enough staff to open all the tables. Make sure you're not shut out. Walk-ons rarely see any playing time, and you don't want to be left off the roster.
Set Your Schedule
Having your plans made in advance goes for the work hours too. Each conference has its own lineup of side events – things like happy hours, meet and greets, panel discussions and demonstrations. If these are first-come first-served then you should jump on them early and get signed up as soon as they are announced. Organizers ask you to sign up for these sorts of things for a reason.
Put Together Your Team
It's not likely you're coming alone, but if you do, you'll not have a chance to ever break away from your own booth to see the rest of the show. Bring a teammate or two so you can take turns. No one wants to play without enough players, and in the convention game there's no such thing as a "too many men on the field" penalty.
Alternatively you can hire some local help. There are companies that provide temporary staff for all kinds of conference, trade show and convention needs. Skilled staffers are able to help you with greeting attendees, answering questions, demonstrating products or services lead generation and more.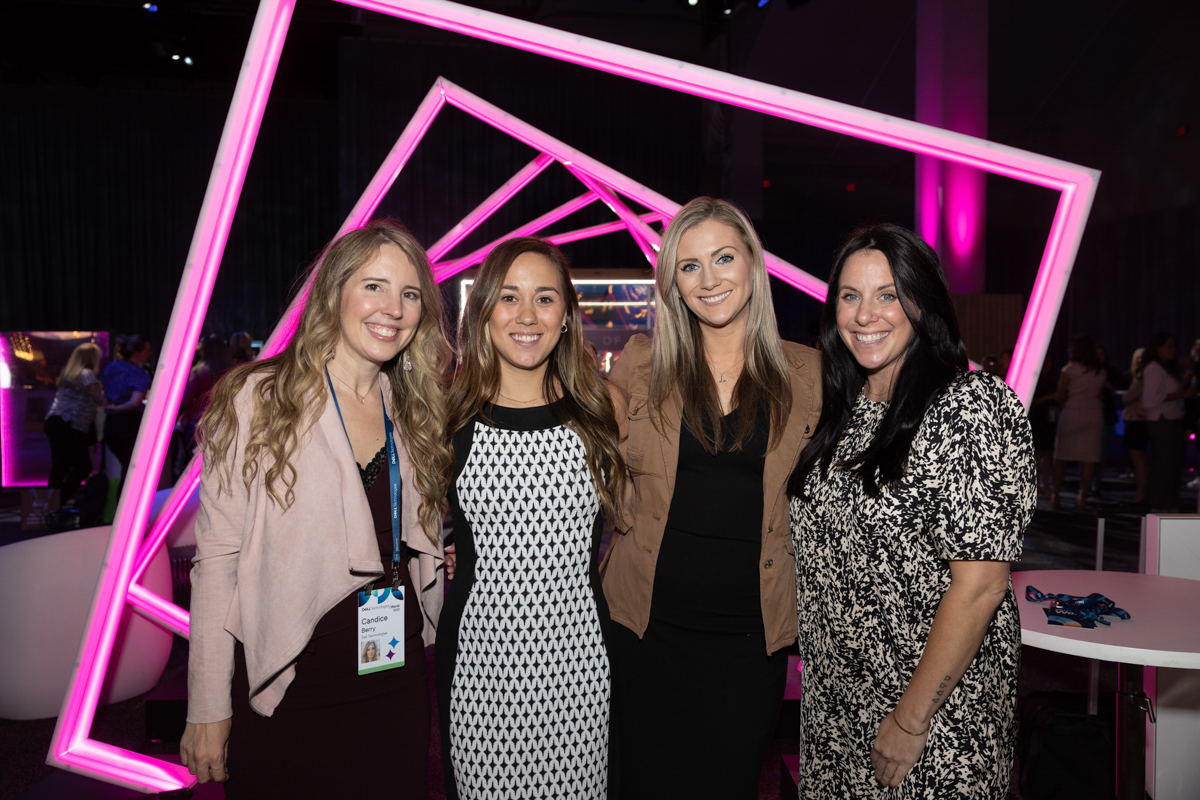 Vegas Is an Away Game
Travel and transportation snarls can tank your company's efforts if you aren't thinking ahead. You'll need a strategy for getting all your personnel, supplies, products, booth decorations and signage across the country and into the exhibit hall.
Taking your little traveling circus on the road can be a lot of work. The bigger of a show you're putting on the more prep work it takes.
Elaborate booths are the norm in Vegas so make sure you're keeping pace with your competition by giving your "A game" to the logistics. Book a van or truck if you need one or ship stuff ahead of time. In some cases you may be able to team up with a bigger player. See if anyone else is going to the same show as you are, and split the cost of hiring a freight company to haul your stuff to town.
Don't let playing on the road be an excuse.
Engage with Your Fans
Don't let all your efforts up until this point go to waste. Execute your pre-show marketing plan so that you can maximize your conference experience. Announcing you'll be there and telling visitors and potential customers where to find you is the bare minimum.
And don't wait till the last minute to do it either. Broadcast it on your social channels, send out direct mail or emails, and get your sales team to slip it into their conversations with clients and vendors well in advance. Building hype before the show will have more of the right people filling your arena on game day. Be your own cheerleader and throw your own pep rallies so that you can perform in the clutch once the conference kicks off.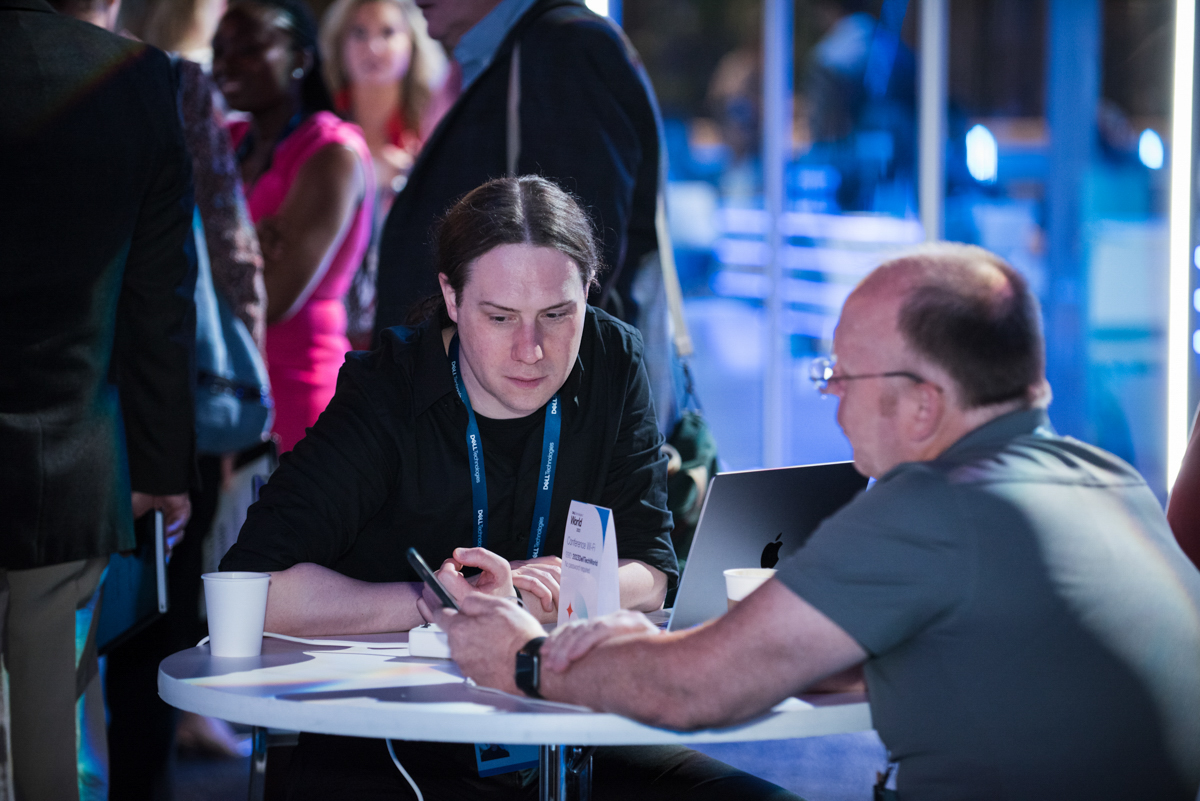 Tips For During the Conference
Drink Plenty of Water and Bring Snacks
A few days in Vegas can feel like an eternity, and it's not just because they don't put any clocks in the casinos.
Your conference game day will likely begin early and finish late. And if you're maximizing your time you may not have much of a hole in your schedule to escape to the concession stand. It might be your industry's Super Bowl, and your conference very well may have booked Beyonce to perform, but there's no halftime show where you can head to the locker room for a bite to eat and something to drink.
You've got to be on your game all day, for multiple days on end. Bring some water and snacks. That way you can at least nibble on something on the sidelines.
Layer Your Clothing
This goes for just about any business trip, not just for a conference in Vegas. Clearly it makes more sense in Philadelphia or Chicago where the elements can play a bigger factor, but even domed stadiums can be at the mercy of severe weather. In Vegas, it's the summer heat you'll have to deal with, as well as the air conditioning.
One minute you might be in a chilly convention hall where you might be sitting at a booth with too much piped in cooling, and the next you could be doing a long walk to your hotel room working up a sweat schlepping a load of boxes down a long corridor.
And if you gotta make your way outdoors in the sweltering heat to get to another property for lunch, then forget about it. If your business meeting turns into a trip to the nightclub for dancing, you certainly want to be able to peel off a cardigan to get your groove on.
Our advice is to wear layers so that you can always be comfortable.
Keep an Eye on the Clock
Stay in tune to the moving pieces of your business day, your calendar, your email, the time and everything else. You wouldn't unplug while back at your world headquarters, so stay plugged in here too.
Business doesn't stop just because you're in Las Vegas. You know that to be a success at the office you've got to adapt to changes. Meetings get canceled or postponed. Locations get moved. Things happen, and the only constant is change.
Same goes for at a conference, especially in Vegas. Let other people lose track of time, you'll look like the pro if you're always paying attention.
BONUS: Making the Most of Vegas
If you've got a bit of free time while you're in Vegas for a conference and are looking for a way to fill it other than by pumping money into a slot machine or lounging by the pool, then this bonus section is for you.
Sin City has a number of great attractions away from the resort corridor that many visitors will never see. Check 'em out in this extra innings section!
Award winning museums include the The Mob Museum, The Neon Museum and the National Atomic Testing Museum. Advance tickets or reservations are highly recommended.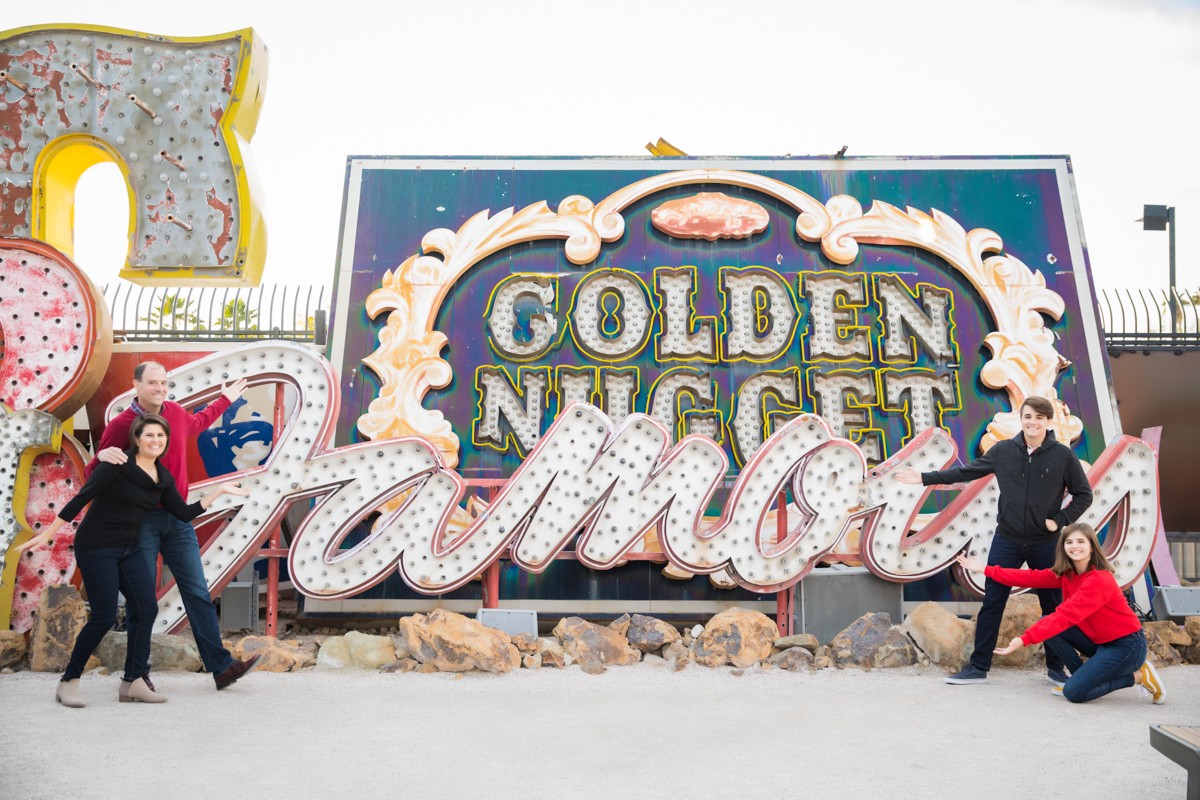 Good places for a stroll with galleries, shops, bars and restaurants include the Arts District, East Fremont Street and the Chinatown Mall.
If you're visiting in the cooler months and want to get outside, but are short on time, try Sunset Park near the airport. Or if you've got more time, venture a little further to one of our favorites, Floyd Lamb Park in the northwest part of the valley. We also like the Springs Preserve because of its collection of exhibits, gardens and walking trails.
Play Ball!
That's the end of the pep talk. We've coached you up as much as possible. Now it's time for you to get out there and have a winning Vegas conference experience!