Many would argue that preparation is just one key to success. This definitely applies when it comes time to prepare for your upcoming branding photo shoot. When following through with such an important step for your brand and business, you want to be as prepared as possible.
Why? To maximize the time you have with your photographer, so you can get the images you want. With professional images, you can make a lasting impression and set yourself above the competition, as long as the photos are on brand and memorable.
Today, I will offer some of my best tips on how to prepare for your branding photo session as well as offer a downloadable checklist at the end so you don't miss a thing.
Start by Reconnecting With Your Brand
Remember, you have to walk before you run. So, the first thing you need to do is reconnect with your brand. What is your brand message, and who is your target audience? Once you can answer these questions, you will be well on your way to finding the perfect photo opportunities with your photographer during your branding photo session.
Review your mission statement, revisit your vision, and don't forget to interject some personality when connecting with your brand. All of this will work together to help you find the right audience and make your photos as relevant to them as possible. The best part? It also helps you stand apart from your competition.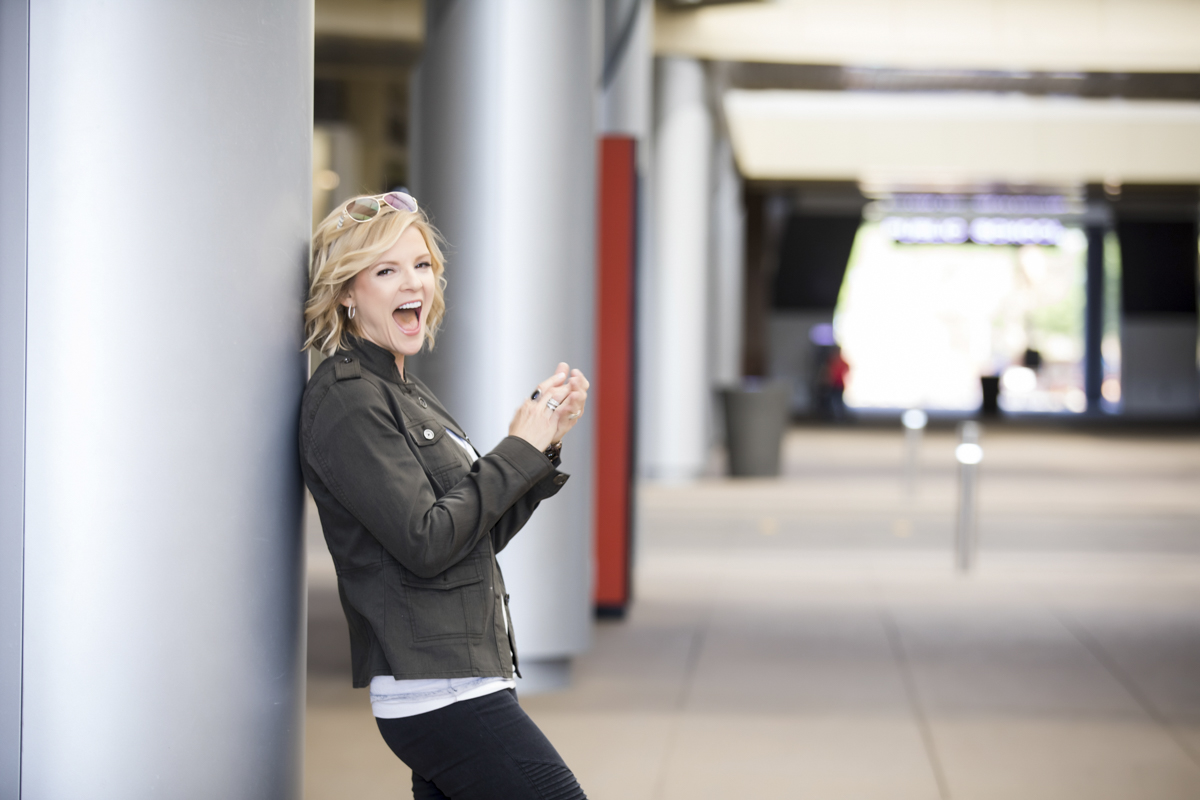 Your brand identity makes up your values and inspires what you want others to feel and think when interacting with your business. Your brand identity is essentially the personality of your business.
These elements—values, logo, colors, visuals, brand voice, and your ideal client—should come together to create something deeper. This leads you to marketing material that will resonate with your audience as you tell a compelling brand story with professional photography.
Find a Clear Direction and Put Together an Inspiring Shot List
Now that you understand your unique brand identity, it's time to decide where you will use your professional branding photos. Unlike traditional photography and personal portraits, your branding photos are meant for marketing purposes. The design should be intentional to grow your audience.
For example, what do you need these photos for? Perhaps you are about to launch a new product or just starting out and need general photos to tell your story and introduce yourself to your audience.
You can use your branding photos on your website, social media platforms, and email newsletters. You also aren't limited to just digital applications. You can use your photos as décor in a brick-and-mortar location, or they can be used for various print materials like business cards and pamphlets.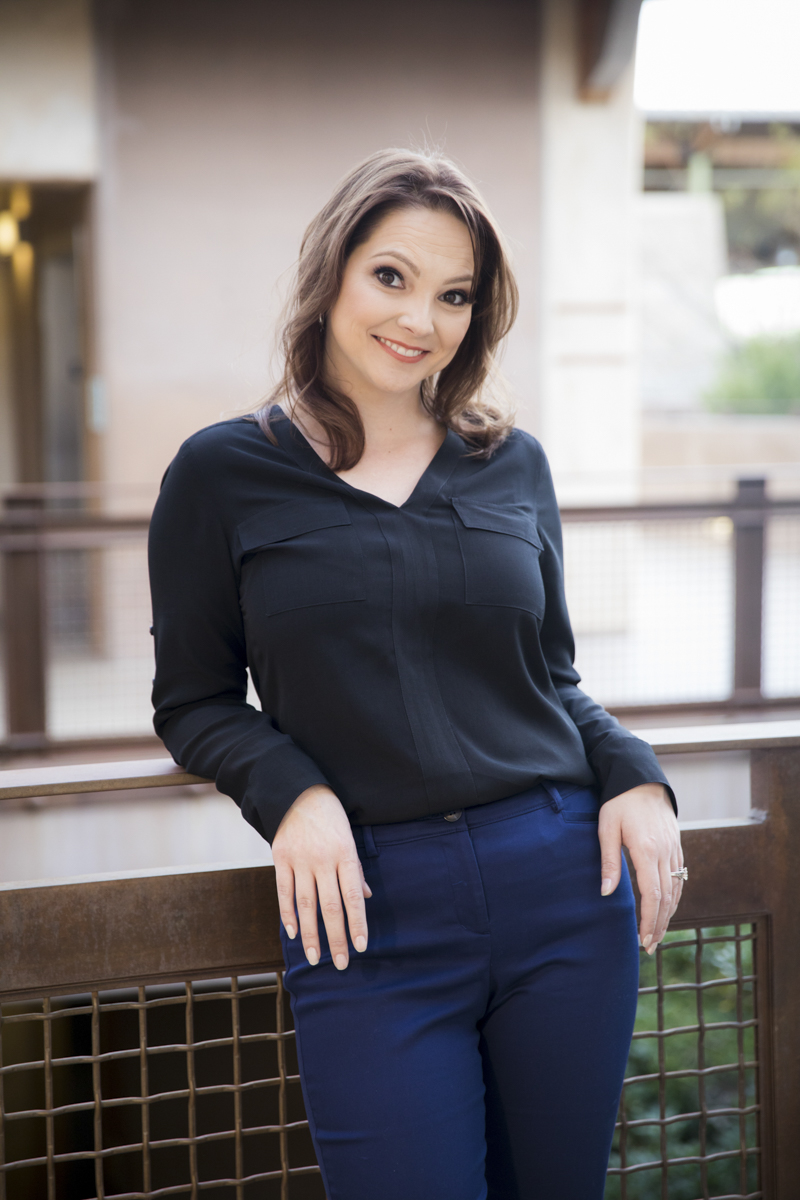 Once you know the direction you want your photos to take, you can speak with your photographer to decide on other important details like image sizes and resolution. You will need smaller files for web files, while print will call for a higher resolution. All of this will also prepare you to make your shot list, which we will get into below.
Your shot list might include headshots, portraits, action shots, lifestyle shots, behind the scene shots, flat lays, landscape and portraits, website headers, and images with negative space or room to add text.
Remember all the elements that best communicate your brand, and work with your photographer to create the perfect shot list that will successfully convey your brand message and reach your intended audience.
Create a Mood or Inspiration Board to Bring Everything Together
Need an extra kick of creativity? You can gather all the inspiration you need and put together a mood or inspiration board. It's a good way to map out what you want your photos to be.
Include different color palettes that flow well with your brand identity. A board like this also helps you develop the direction you want your branding photo shoot to go, which can help your photographer understand your vision.
To create your mood board, you can take advantage of several online tools like Canva, where they offer a Moodboard Maker.
Pinterest is another great place to gather inspiration and create a visual for your photographer ahead of your photo shoot.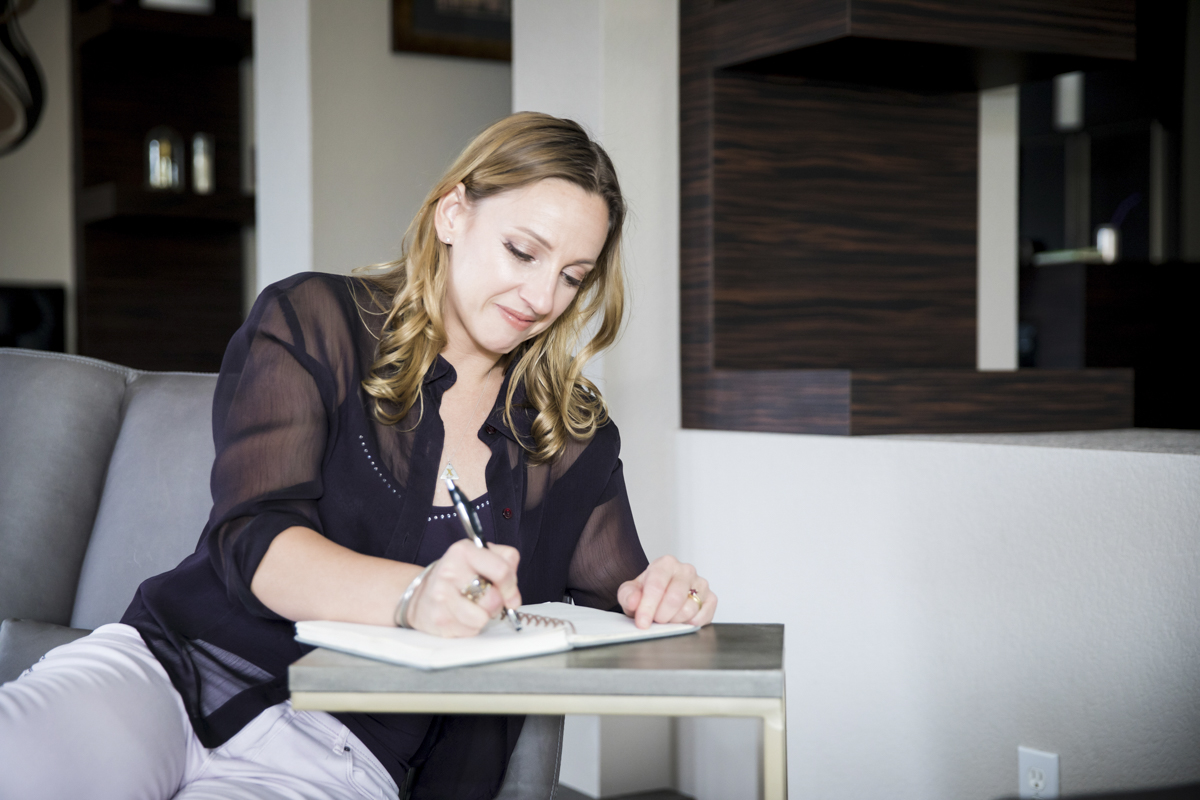 When putting together visuals for your mood or inspiration board, the items you use should represent the qualities of your brand and the desired aesthetic you want to achieve. Collect pictures, color palettes, and other elements to convey your brand's vision. You can use different elements to convey patterns, themes, and textures.
You can also write out notes or keywords to establish the mood you want to represent your brand and the overall tone of your professional branding photographs.
What to Wear to Your Branding Photo Shoot
Now we come to what to wear for your branding photo shoot. Again, it really comes back around to what you are using the photos for. For example, if you want a personal branding photo session to introduce yourself or your team, you want to stay in line with the purpose and theme of your branding shoot while always keeping your target audience in mind.
If it's a personal branding photo shoot, wear classic styles that work well all year. Neutral colors are also great as they can easily match almost any location you pick. You can dress your look up or down depending on your brand identity.
Have some fun and wear your brand colors against a background that allows them to pop. Solid colors always make for more versatile photographs, and bold prints over smaller details work best.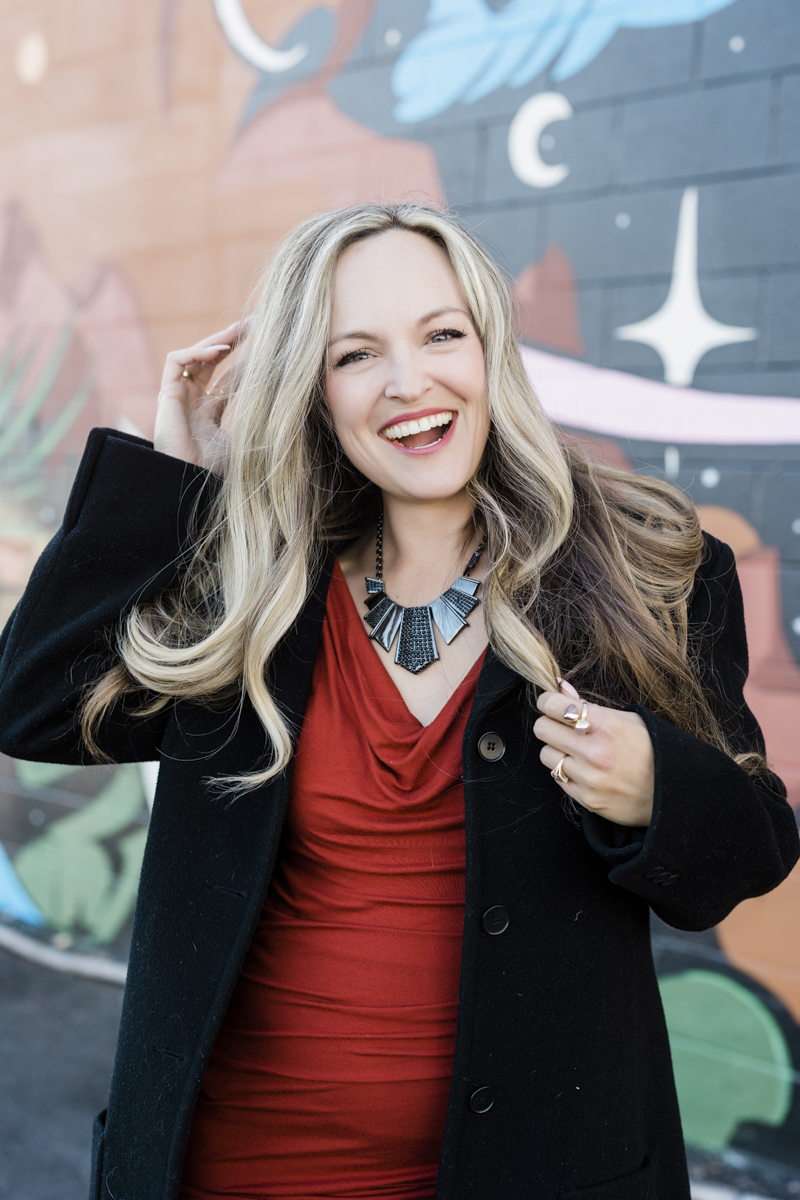 Hair & Makeup Tips for Your Session
Not sure what to do about your hair and makeup before your photo shoot? Don't worry! At Taylored Photo Memories, we go beyond the headshot. Remember, "a picture tells a thousand words." We can help paint that picture for you regarding your hair and makeup.
Whether you choose to do hair and makeup yourself or work with one of our favorite vendors, you can achieve a flawless on-camera look that can be adjusted easily in the studio as needed.
With professional hair and makeup services, you can punch up your look while staying on brand and seeing yourself in the best light.
Work Closely With Your Photographer and Maintain Open Communication
Once you have your brand identity nailed down along with your shot list, it's time to communicate all this with your photographer. It's a good idea to work with them closely to ensure what you have been planning is realistic and everyone stays on the same page. This will make for an easier photo shoot and more time to get those perfect shots.
Choose Props and a Location That Meshes With Your Brand
Are you going to need shots to help you get the photographs you need that are more on brand with your vision? Now is the time to get everything together. It can be as simple as being photographed with your favorite coffee mug or having the right backdrop when snapping some behind-the-scenes photos for your website.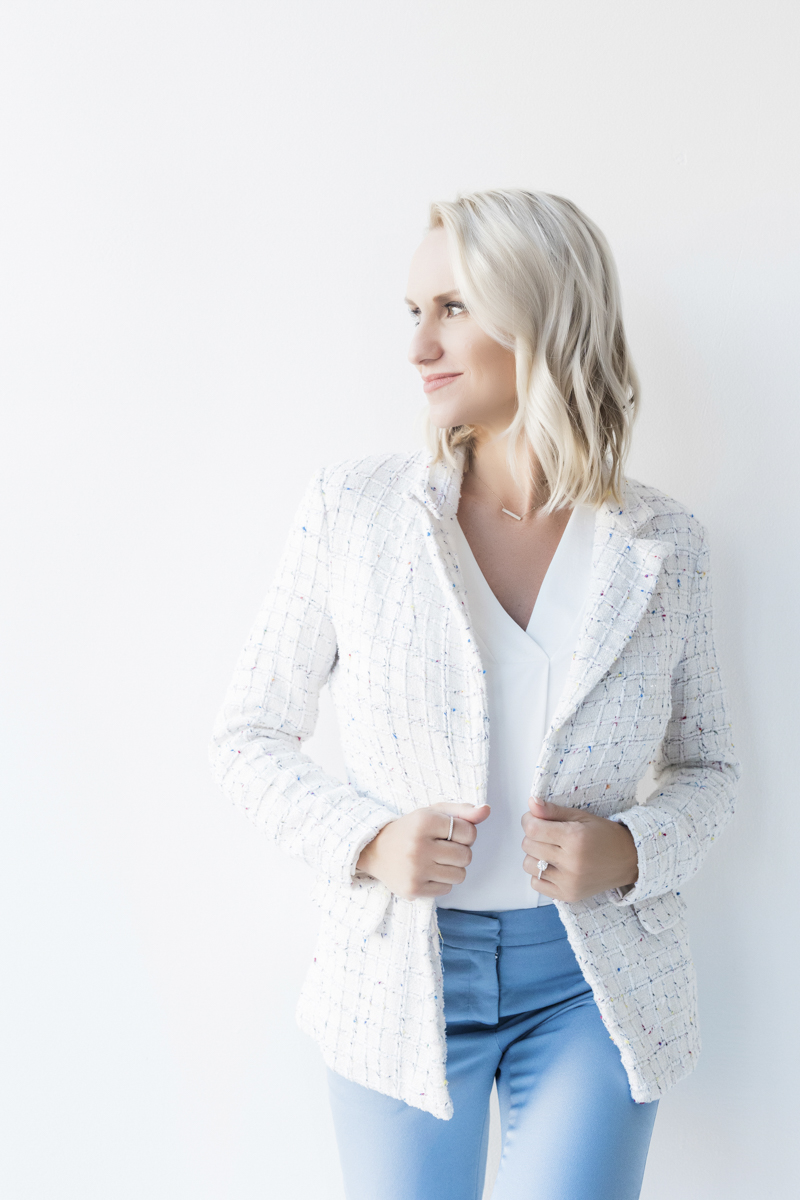 Take a Break and a Deep Breath
Whew! Whoever says that wasn't a lot of work failed to go through each step we mentioned above. A little hard work ahead of time can mean a great deal for your brand and business in the future. Once you are done planning and confident you have everything you need, it's time to relax and rest. Go ahead, take a deep breath, hold, and release. You did it!
Also, remember to have fun! All work and no play will make for a stressful, frustrating, and chore-inducing photo session, which can scramble your otherwise upbeat brand identity.
Things to Avoid When Preparing for Your Branding Photo Shoot
We don't want to focus too much on the negative, but let's take a quick look at things to avoid as you prepare for your branding photo shoot.
Avoid Being Too Trendy
This is a common mistake made with branding photography. You should consider your photos' longevity so they don't become outdated. Trends come and go, but bad photos will be remembered, so make sure each shot counts.
Avoid Wardrobe Mistakes
Consider the goal of your photos and the audience they need to reach. You want to look as relatable as possible, so avoid wearing something that goes against your brand identity. You should also avoid wearing overly large or noticeable logos, as this detracts from the photographs.
Avoid Under Planning
Brand photos need careful planning and consideration, don't wait until the last minute to start planning and putting together your shot list. Be intentional about the shoot and the photos you want, and communicate all of this to your photographer.
What to Do After Your Photography Session
If you plan your session beforehand, you already know how you will use your photos. So, after your session, make sure to follow up with your branding photographer. Never be afraid to communicate what you want or need. Ultimately, you want to be happy with the shots you get, and the photographer will appreciate the guidance to ensure that happens.
Finally, don't forget to leave a rave review! Make sure to mention the kind of photography you had done in the review, why you picked them, and your experience.
Have you set up your branding photo session yet?
"*" indicates required fields