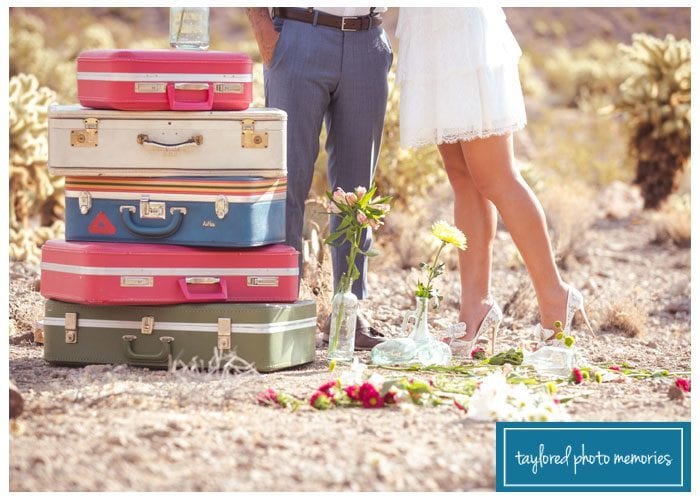 Whether you're planning a Las Vegas wedding or a more traditional affair, this guide will help you along the way. We've been photographing weddings for years and have seen and heard it all. Here are our tips for making it a fabulous day.
Who do you want sharing your special day?
Did you decide to get married in Vegas to get away from the hectic planning of a traditional hometown wedding? Then don't invite a bunch of people. We so often hear people say, "Well, we wanted to escape the trouble of wedding planning where we live but everyone still wanted to come." It's a challenge, but be true to yourself. Make sure to invite only those who will make your Vegas wedding experience fun and exactly how you envisioned it.
If you do decide to invite several guests, make sure they know all of the details for the wedding day as well as your expectations. All too often, it's a single guest who can hold up a ceremony by not knowing the time or directions to a location. Provide them with ample information prior to the day and maybe even a "Welcome Basket" so they know what is expected. (Couple examples of what I mean: Welcome Bags Shoppe or this cute idea from Little Vegas Wedding)
Don't get mad. Ever. Remember, your guests are on a vacation as well and they don't always recognize it as a "real" wedding. We know it sounds crazy, but trust us, it happens. Try to go with the flow, even with those types of guests. After all, it's your day. Have no regrets and make only great memories.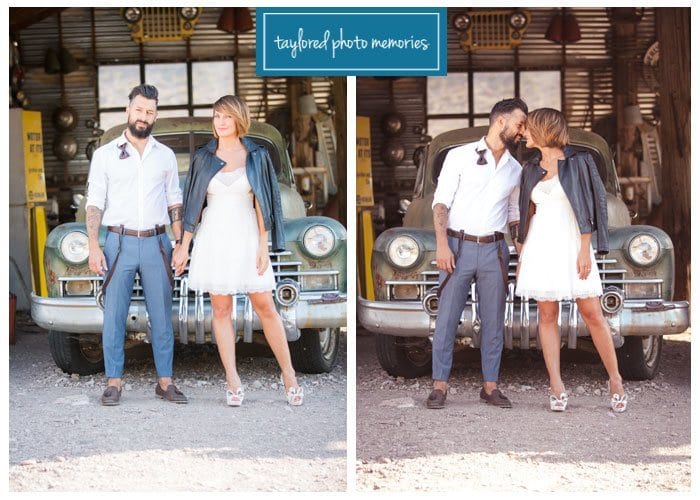 Consider your date.
Yes, Vegas is typically a great place to live because of the climate. What people often forget (especially in regions where it is typically much colder), is that it does get uncomfortably hot in the summer. We're talking more than 100 degree every-single-day-kind-of-hot. July and August are the roughest months for us Las Vegas locals, but June and September have also been known to be toasty. Not to deter you from doing what you want, just make sure you are prepared for the weather and heat.
The best time of year to marry in Vegas is fall – September through November. October is usually the craziest month as it's the most beautiful. With that said, vendors will book up many months or even a year in advance for a fall Vegas wedding.
Winter is also a great time to have a wedding in Las Vegas. We love winter weddings because it's usually much warmer here than in other places around the country. What you need to remember, however, is that just because it's Vegas doesn't mean it's always warm. The temps often dip below freezing at night during the winter months. The sun sets around 4 p.m. and it's brisk. We rarely have to break out our puffy coats and scarves, but be prepared to be chilly if shooting exclusively outdoors December through February.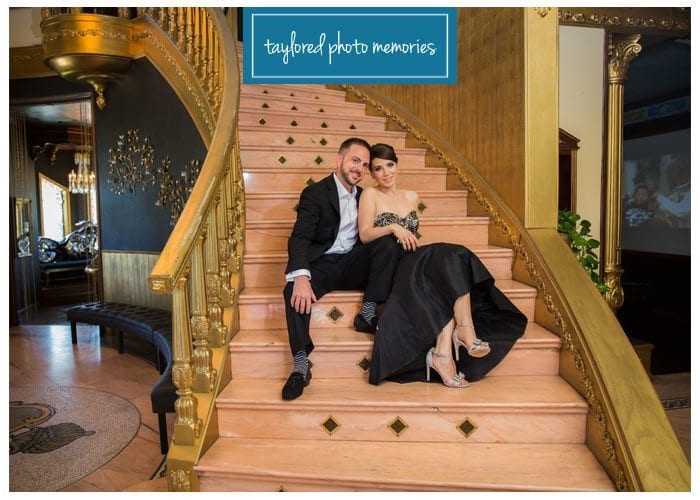 Your budget.
We sometimes hear that people come to Vegas for their wedding to escape the crazy debt that often comes with a wedding. We encourage you to set a realistic budget despite your "screw-it, we are going to Vegas" attitude. If you want to have a memorable day, you will need to hire vendors and they do cost money. Don't skimp on your day because you want to save a couple bucks. Be realistic and hire the vendors that will give you the wedding you want. Here is a list of our favorites.
Where will you wed?
There are so many places to get married in Las Vegas that it can be incredibly overwhelming. We try out new venues all the time. Some rock, some don't. The biggest thing to remember is your theme and style for the event, with consideration of your budget, of course. Some of the best weddings we've done are sweet and intimate weddings in the desert with only a handful of guests. On the other hand, some of our favorites have been a complete Vegas-filled day of getting ready images, with a crazy-fun ceremony at the Little White Wedding Chapel, complete with an elegant reception at the Wynn. The sky is the limit, but don't forget to have some sort of a vision for your day. Your vendors will likely be able to offer input or you can always consider hiring a planner to help with the day. Here is a list of Venues from Little Vegas Wedding.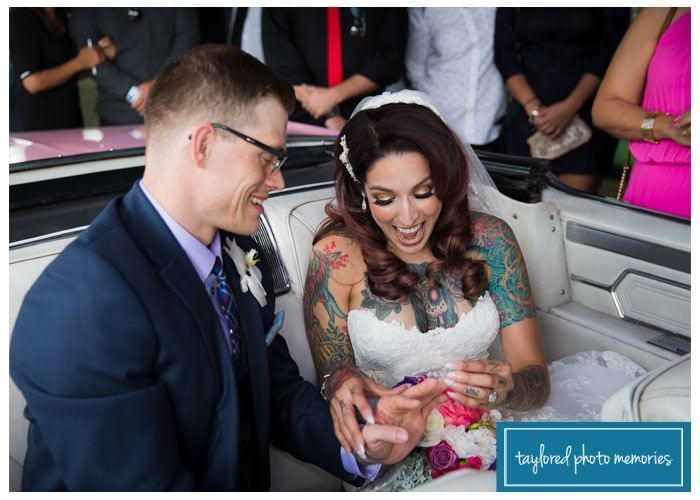 Visit Vegas prior (if possible)
We usually don't meet our clients prior to their wedding day, which is 100% fine and we are comfortable with this. It's important to do what makes you feel the most comfortable though. If you want to visit Vegas (especially your vendor, coordinator and photographer) prior to the event, you should. It gives you some piece of mind. Often times we meet our wedding couples and we have nothing left to say because our communication prior has been so thorough. But knowing that your vendors are "real" is a great thing, and it usually helps you build a fun relationship with your vendors.
Choose your Vendors / Stay in touch with your vendors
Things can change in Vegas. Things open and close quickly. Buildings get bought, rebranded and repainted again and again. It's what's so great about this city; but also what can be a frustrating aspect. We rarely hear horror stories of people who are unable to get in touch with their vendors on their wedding day or who have had their venue close, but it doesn't hurt to keep in touch. Stay in the know with what's happening in Vegas by checking on social media and communicating with your vendors.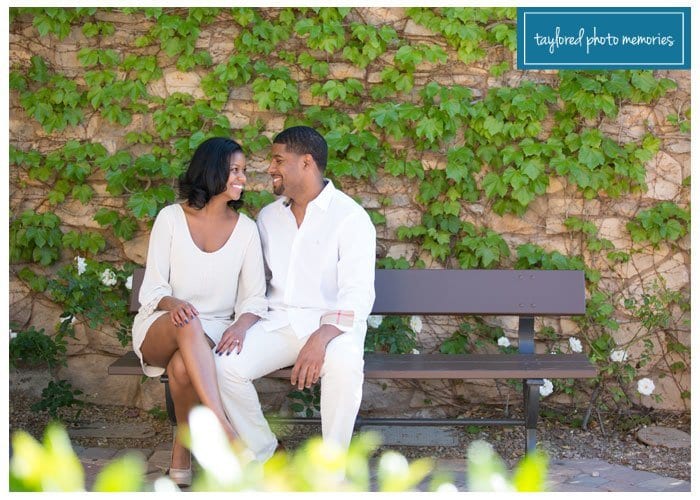 Marriage License
Basically, you gotta do it. While it's easier to get married here than probably any other place, you still need a license to love. Here is more info.
Fun.
You decided on Vegas because you wanted to have fun. So keep it that way! It's a city that you can get nearly anything you want at any time. It will all work out and will likely make for a great story someday! Enjoy!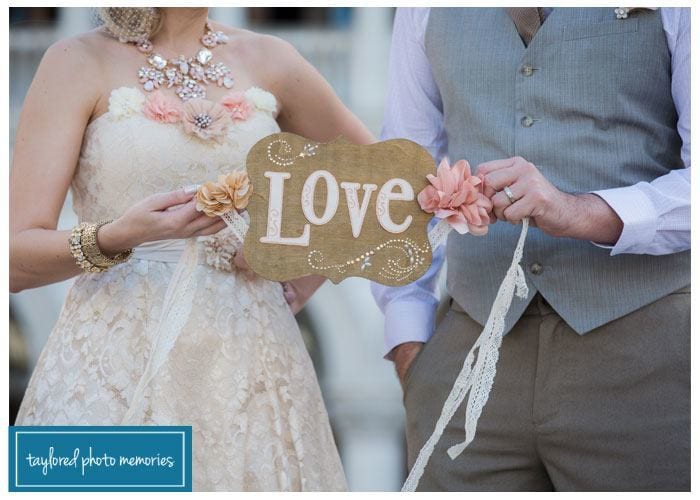 Let us help you.
We are a team of photographers, videographers and photo booth fun-instigators. Please let us help you. Fill out our online form to get a quote!