A branding photo session is an essential part of your business's marketing strategy. These photos will be used on your website and social media channels and other marketing pieces and they will represent you and your business. When focusing on your professional headshots and lifestyle photos, it's crucial that you put some thought into what you will be wearing during your photo session.
Here are some Dos and Don'ts to help you make the right clothing choices for your upcoming branding photo session.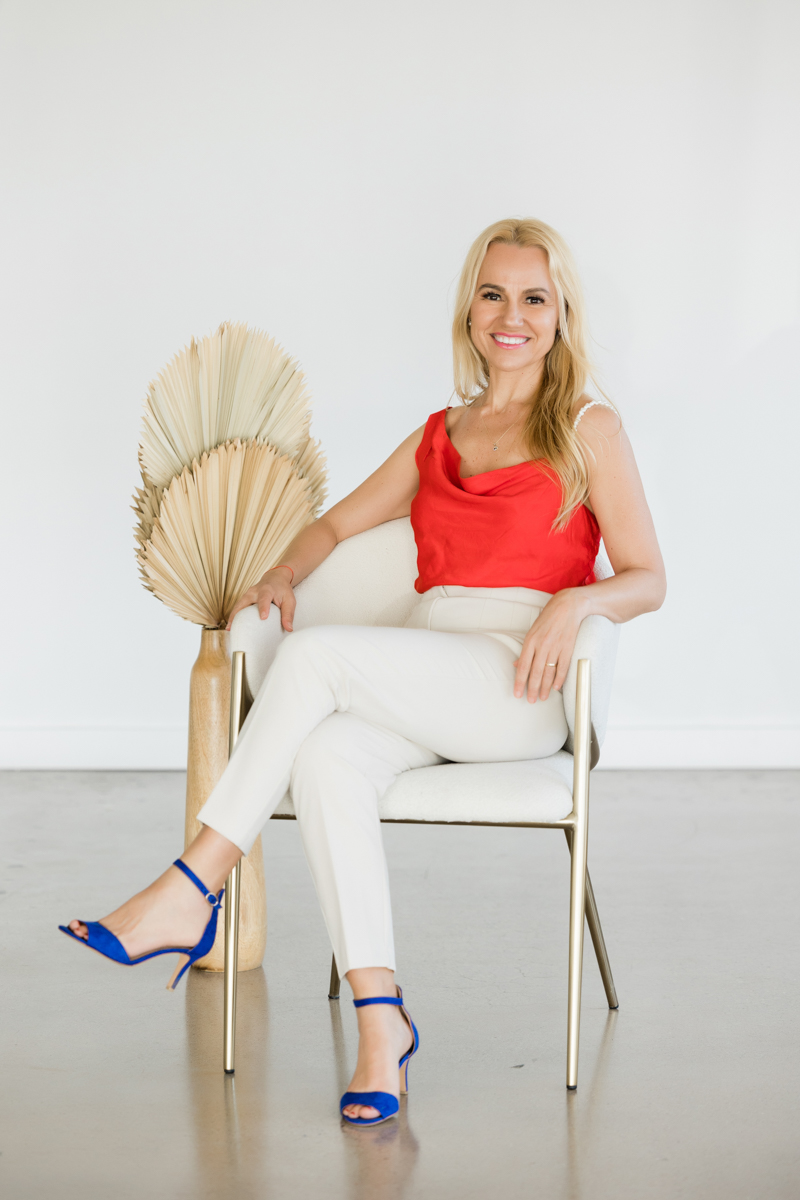 DO: Embrace Color
Adding a pop of color to your photo session outfits is always a good idea. Most people tend to stick with black or neutral colors, but adding some vibrant hues can really make your photos stand out. When selecting your colors, consider the color palette of your brand. If your brand has a specific color scheme, try to incorporate those colors into your outfits. Additionally, think about the season and location of your photo session. If you're photographing in the fall, rich earth tones can be beautiful. If you're photographing at the beach, bright colors can make for stunning photos.
DON'T: Overdo It with Patterns and Prints
While prints can be fun and playful, they can also be distracting in photos. Solids tend to be more flattering, so it's always a good idea to go with one of the solid color pieces from your wardrobe during your branding photo session.
DO: Make Sure Your Clothes Fit Nicely
When selecting your clothing, consider the fit. Clothing that is too tight or too baggy can be unflattering and take away from the overall look of your photos. We all have a favorite piece we used to look great in, but don't try fooling yourself by squeezing into something that isn't as flattering as it used to be. You'll look more professional in something that fits you now. The other end of the spectrum is true also. Pick something that is sized properly rather than something that is too big and is obviously trying to hide your insecurities. Your brand photographer will make you look good if you wear something that fits well.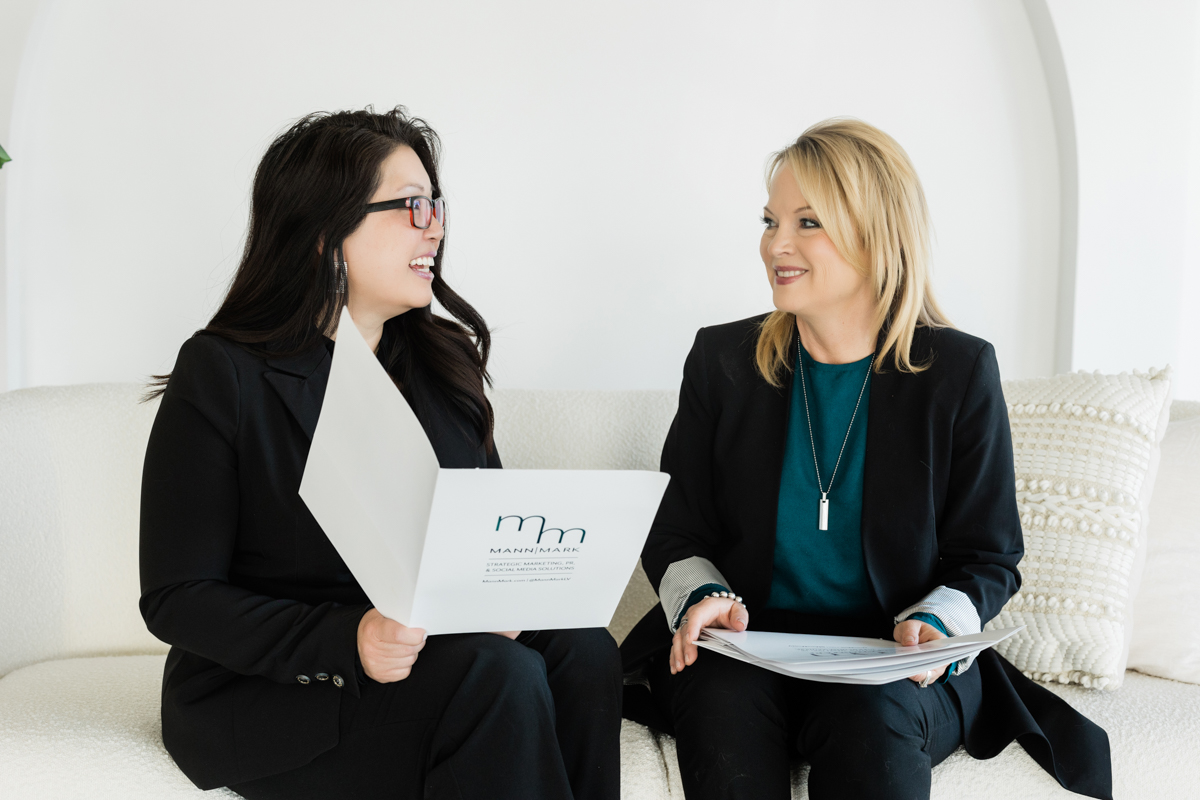 DON'T: Give Up Because You Feel Like You Have Nothing to Wear
We've all had that feeling. You've got a fully stocked closet and nothing to wear. It can be frustrating. But that's ok. Turn a negative into a positive with a little retail therapy. Make a trip to the store and invest in a well fitting garment that makes you feel good. Splurging a little now will go a long way on your photo session day. You'll feel confident, you'll have a genuine smile and you'll look great! The few dollars a new well fitting garment costs is a good investment that will help you get the most bang for your brand photo session buck.
DO: Consider Your Accessories
Accessories can make or break your photo session outfit. Be thoughtful about your jewelry, hats, belts and other accessories. If you have a signature piece that represents your brand, be sure to incorporate it into your outfit. However, don't overdo it with accessories. Remember, the focus of the photo session should be on you and your business, not your accessories. In the TV business they have a saying, "If they're looking at your tie, then they aren't paying attention to what you're saying." Keep that in mind as a good rule of thumb.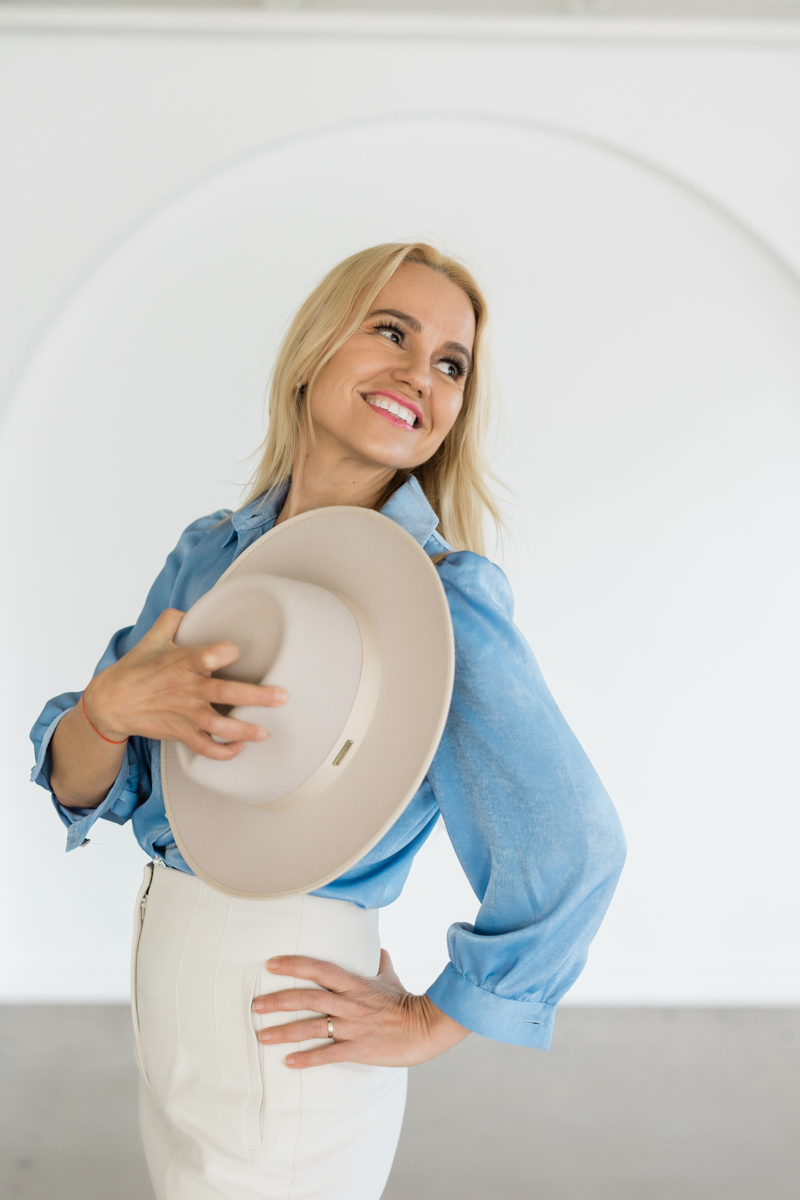 DON'T: Worry About Being Trendy or Untrendy
No one is going to call the fashion police when you step out the door on your branding photo session day. Wear what you want just make sure you're wearing attire that's appropriate to the message you want your brand to deliver. Don't wear your sloppy weekend clothes, but also don't treat it like you're walking the runway at Milan Fashion Week. Find inspiration leading up to your photo session by observing the people around you in your day to day life. Check out people in their street attire, instead of combing the tabloids for the wildest celeb outfits.
DO: Wear Comfortable Shoes
If you're not used to being in front of the camera and being the center of attention, then your session will undoubtedly feel a little weird. You might feel too warm, you might lock up your legs and get cramps, you might not know what to do with your hands. So, help yourself out by wearing comfortable shoes. With everything else going on that might make you feel awkward, you don't need to add painful footwear to the mix.
DON'T: Forget About the Location
The location of your photo session can have a big impact on your clothing choices. If you're photographing in the beauty of the great outdoors, be sure to wear shoes appropriate for the terrain. For example, Red Rock Canyon provides a gorgeous backdrop for photo sessions, but there's not exactly a lot of sidewalks. High heels would not be a good choice. But hiking boots may not be necessary either, comfortable sneakers that go with anything are always a good choice.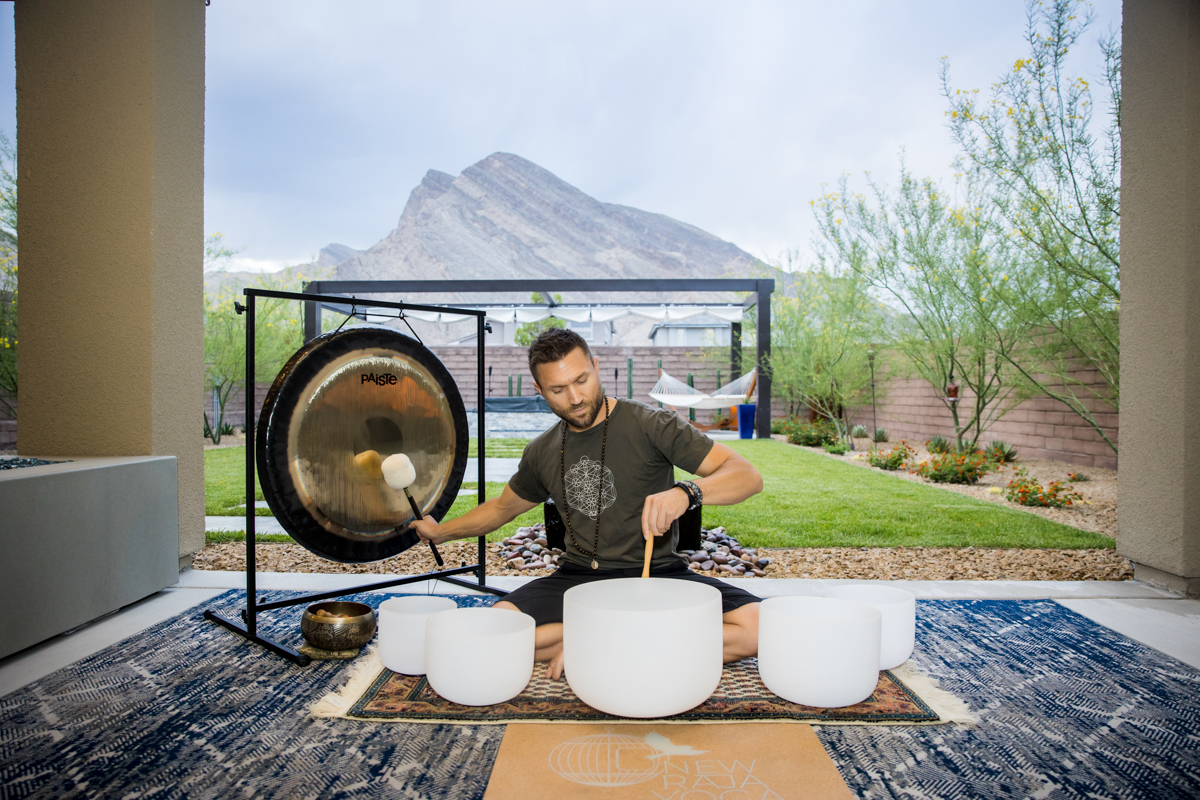 Also consider the weather and the potential for extremes hot or cold. In the summer Las Vegas sun, when the temps soar, you can overheat quickly if you're overdressed. Stay in the shade when possible between shots (and have water with you) but also be sure to dress for the occasion, especially if you're not used to being outside. Yes, Las Vegas is a desert, but in the winter it does get cold. So if the time of year calls for it, be sure to layer up. What may feel great in the controlled 72 degree climate of your bedroom, may not feel good outside. Best to check the forecast and plan ahead.
Additionally, consider the color palette of the location when selecting your clothing. If you're photographing in a park with lots of greenery, consider wearing colors that complement the greenery. If you're photographing in a cityscape with lots of gray and black, consider wearing bright colors that will pop.
For behind the scenes photographs in your workshop, garage, garden, salon, bakery…wear something that would be worn when you're doing that work. Authenticity is the key. Don't wear something out of place.
DO: Make Your Layers and Outfit Options Easy to Change
If the temps are too warm you'll want to be able to easily peel off a vest or cardigan rather than pulling something like a sweater over your head and potentially messing up your hair. And vice versa for if you're too cold. Squeezing through a turtleneck is a bad idea.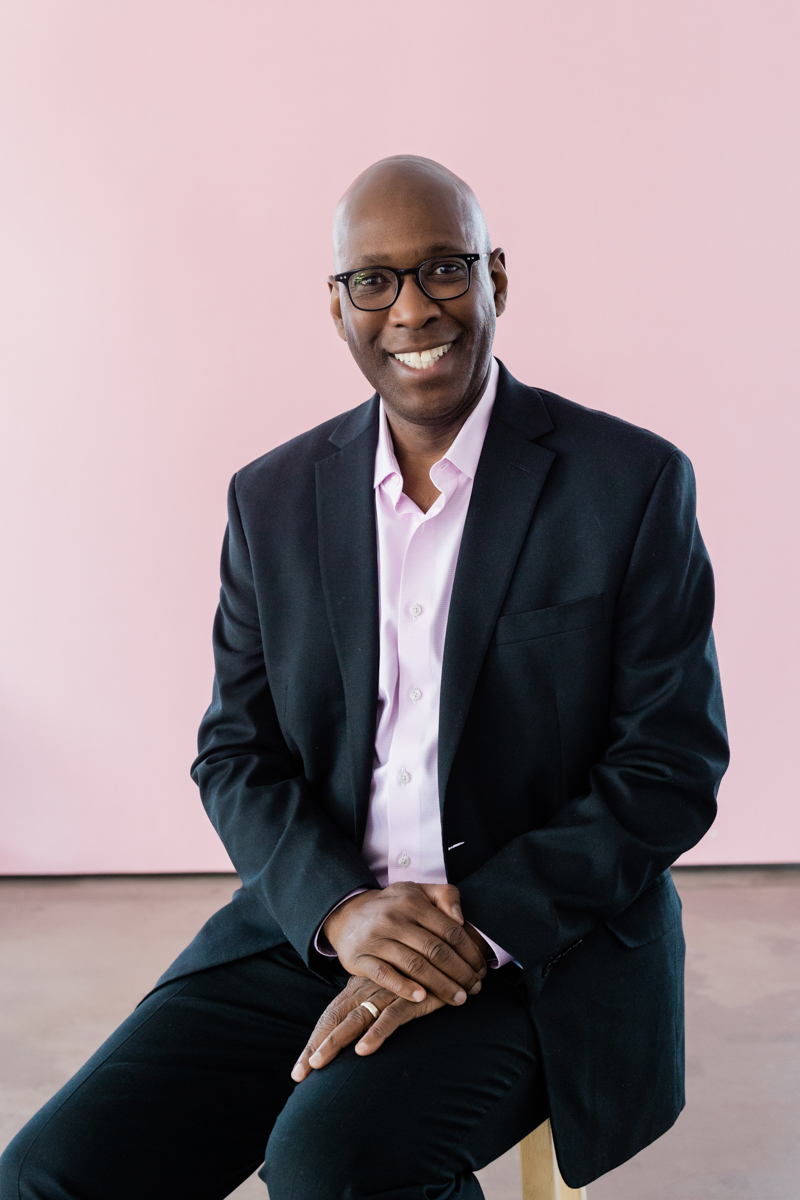 This advice also applies for you if your photo package includes multiple wardrobe changes. You don't want to waste time in the dressing room when you're paying the photographer to be taking pictures of you. Make downtime on your photo session day minimal by having quickly interchangeable outfit options. Things that zip are quicker than things that button. You've chosen to get personal brand photography pictures taken because the details of your brand matter. If you're serious about getting the most out of your photo session then seconds matter too.
DON'T: Forget to Have Fun!
Most importantly, don't forget to have fun! A branding photo session is a great opportunity to showcase your business and your personality. Relax, have fun, and let your personality shine.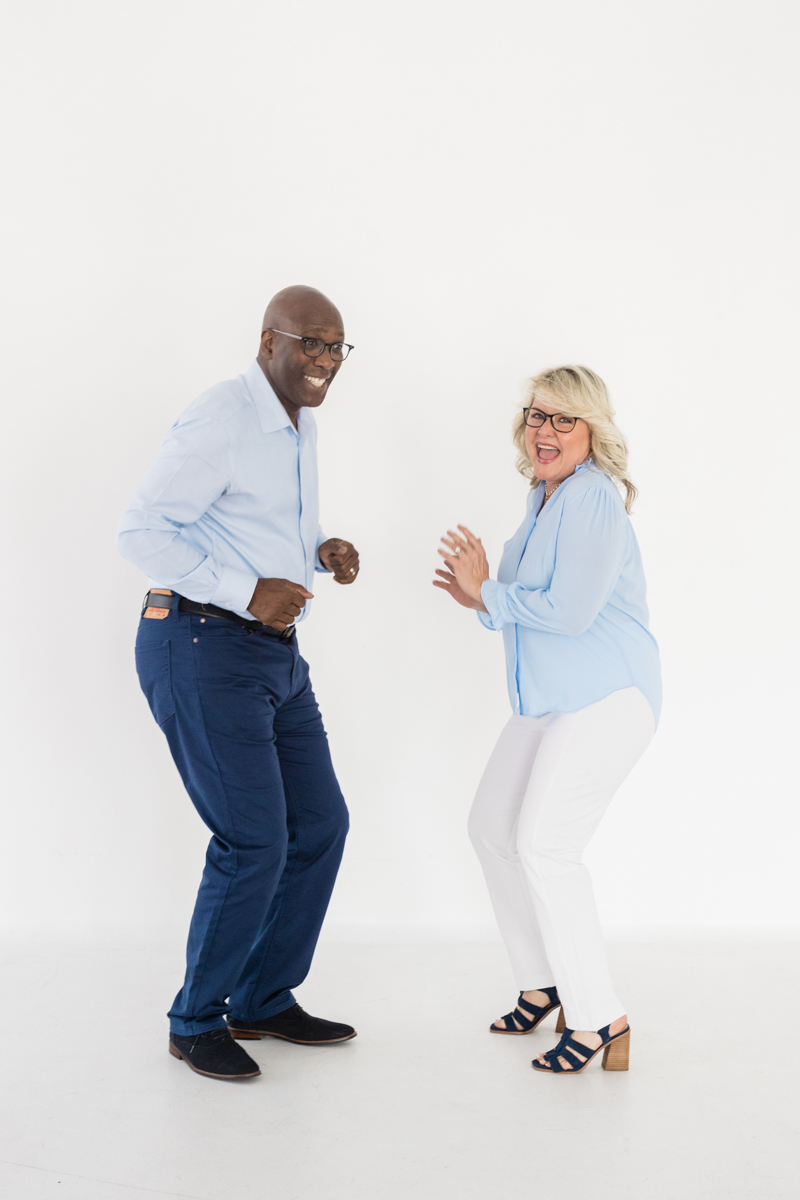 I hope these tips help prepare you for your personal brand photo session. Book your session with us today to elevate your brand!